The leader of a far-right Dutch populist party was assaulted at an event in the northern city of Groningen on Monday, two days before the Netherlands holds a general election.
Thierry Baudet, leader of Forum for Democracy, was taken to a hospital in the city, the party said in a message on X, formerly Twitter.
The party said Mr Baudet was "alright" and was treated by a trauma surgeon after being hit on the back of the head and next to his eye with a beer bottle.
It said a security guard also was injured.
Video on social media showed Mr Baudet in a bar when his attacker lunged at him.
He was quickly taken away and the attacker was overpowered.
Police spokesman Thijs de Jong said a person was arrested on suspicion of involvement in the attack. He said the motive was under investigation.
Mr De Jong said he could not comment on Mr Baudet's condition.
However, he added: "What we can say at the moment is that Mr Baudet was hit on the head, possibly with an object."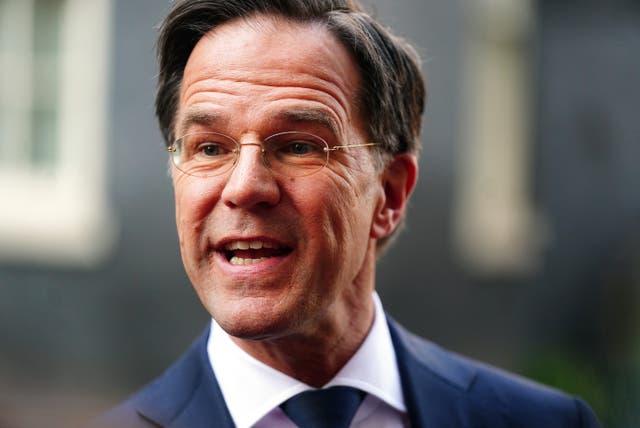 Mr Baudet is running to keep his seat in parliament.
His party said on X, formerly known as Twitter, that it was not clear if a later event in another Dutch city would go ahead.
Last month, the party leader was hit on the head with an umbrella at an event in the Belgian city of Ghent.
Outgoing Prime Minister Mark Rutte said in a message on X that it was "totally unacceptable that Thierry Baudet has been attacked again. I said it before and I repeat it now: Stay away from politicians. Always".
Mr Rutte said he had contacted Mr Baudet to wish him good health.