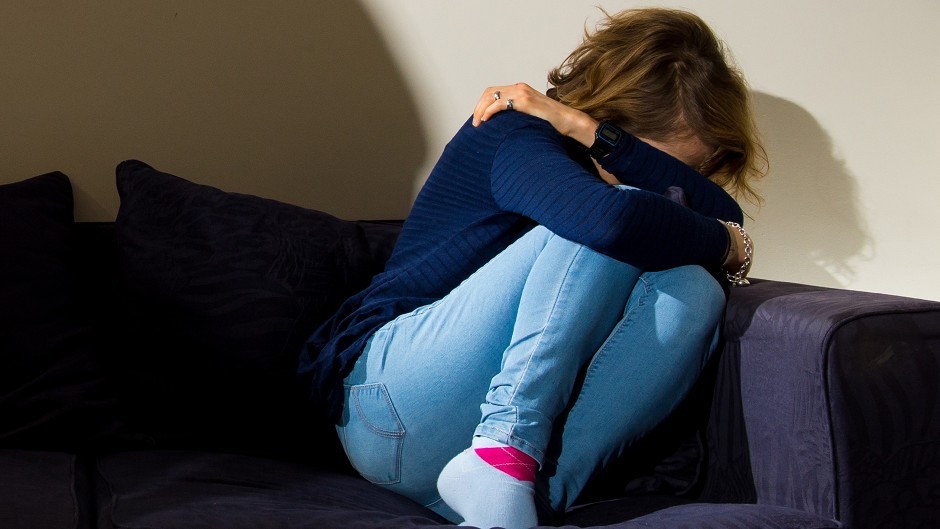 Children's campaigners have called for a "radical rebalancing" of NHS budgets after figures showed less than 0.5% of all health cash goes on specialist services for children and young people with mental health problems.
The Scottish Children's Services Coalition (SCSC) called on ministers to increase funding on child and adolescent mental health services (CAMHS) to 1% of the NHS budget.
Just over £45.2 million was spent in the area in 2013-14 – amounting to 5.56% of the overall mental health budget and 0.45% of Scottish NHS spending.
That was an increase from £27.1 million in 2007-08 – 3.73% of total spending on mental health, but in England the health service spends 0.7% of its total budget on CAMHS.
In Scotland, only NHS Lothian spent this amount of its budget on CAMHS in 2013-14, while in the Fife health board area it amounted to 0.08% of all spending.
The SCSC, which includes charities and independent organisations providing children's services, is now calling on ministers in Scotland to devote more spending to help youngsters with mental health problems.
Speaking on behalf of the SCSC, Sophie Pilgrim, director of the voluntary organisation Kindred Scotland, said: " As a coalition it is staggering to find that only 0.45% of the NHS Scotland budget is being spent on CAMHS, amounting to just over 5.5% of the total mental health budget.
"Yet we know that one in five children have a mental health condition in any given year and all the evidence points to the clear advantages of early intervention to tackle those suffering and the long-term cost to society of failing to do so.
"We would urge that the Scottish Government looks at radically rebalancing the NHS budget to ensure that we are increasing the proportion of spend on child and adolescent mental health services.
"The young people who require these services and indeed the families who support them are amongst the most vulnerable in our society and we must collectively look to ensure that they are given the support that they need .
"Demand for child and adolescent health services continues to increase and health board expenditure must be adapted in order to meet this need. If the situation is allowed to continue, not only will the consequences be costly in the long term, they will also have a devastating effect on the young people and families involved."
Mental health minister Jamie Hepburn said: " Mental health services are an absolute priority of this Government. These are some of the most vulnerable people in our country and it's vital that the health service is properly equipped to give them the support and treatment they need.
"We have been investing heavily for a number of years, and waiting times have come down significantly, despite a rise in the number of people seeking help.
"Scotland was the first country in the UK to have a mental health waiting times target – a sign of how importantly we view this issue.
"There is still more work to be done, which is why we are investing an extra £100 million to further improve mental health services. This will include funding for child and adolescent mental health services, and will help bring down waiting times. It will also be targeted at improving access to services, and in particular psychological therapies."