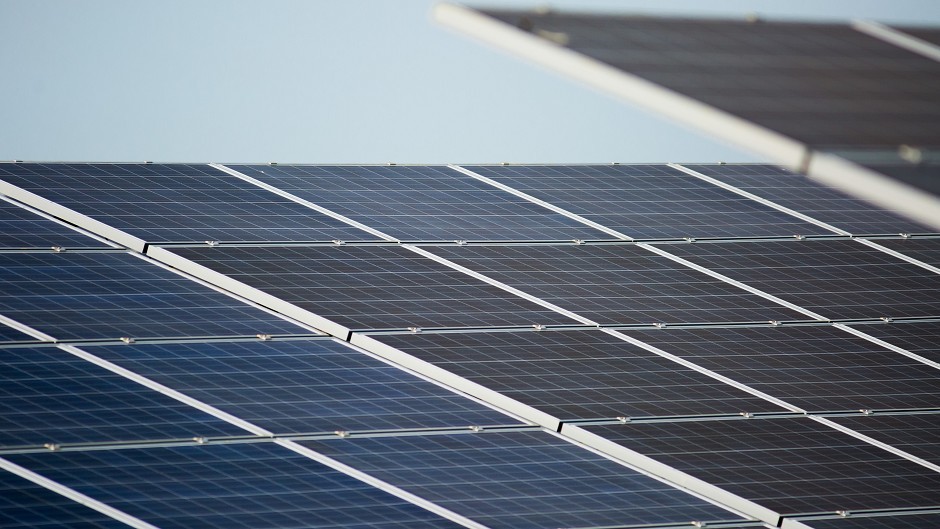 A company has installed almost 7,000 solar panels – generating electricity equivalent to the amount needed to make four million litres of ice cream.
Mackie's of Scotland has a goal of being self-sufficient in renewable energy and already has wind turbines providing up to 70% of its demand.
Now, the producers of ice cream, crisps and most recently chocolate is set to switch on a solar panel farm in Aberdeenshire which covers 10 acres of former grass land – around the size of five football pitches.
In the latest stage in the company's £6.5m renewables investment, a fourth wind turbine and new biomass energy plant have also been installed.
Mackie's can now produce a total of 10.5 million kWh of green electricity each year.
Overall, it said around 40% of that energy will be used directly on the farm, with the excess sold via the grid to 100% renewable energy supplier, Good Energy.
Mac Mackie, managing director, said: "A mix of different types of renewable energy makes great sense because they can produce peaks at different times.
"The wind turbines typically produce more power over winter months and the night, while the solar panels obviously produce more electricity in the spring and summer.
"It does seem perfect for an ice cream company to be reliant on the sun in more ways than one."
Stephanie Clark, policy manager at Scottish Renewables, said: "Scotland's weather provides such a huge opportunity for renewable energy generation, and complementary technologies like solar and wind allow us to take advantage of windy weather as well as our long daylight hours.
"Mackie's have long been supporters of renewable energy, and their backing – including the wind turbines which can be seen on their ice cream tubs – lets the public see very clearly that green power is now part of our mainstream energy mix, helping us reduce the amount of carbon emitted by our power sector as well as employing 21,000 people in Scotland alone."