Scotland's energy minister Gillian Martin will this week lead a trade delegation to Denmark, the Scottish Government has announced.
Ms Martin will be in Copenhagen to tout the country's renewable sector in meetings with the Danish Parliament's Climate, Energy and Supply Committee, the country's energy agency and North Sea wind turbine manufacturer Esbjerg Port.
Along with the minister, Scottish Renewables, Crown Estate Scotland, SSE and representatives of ports in Aberdeen and the Forth will also join the delegation.
Ahead of leaving for Denmark, Ms Martin said: "The North Sea offers great opportunities for collaboration in energy industries where Scotland and Denmark enjoy competitive advantages, such as wind, hydrogen and carbon storage. These technologies will be vital to reaching net zero.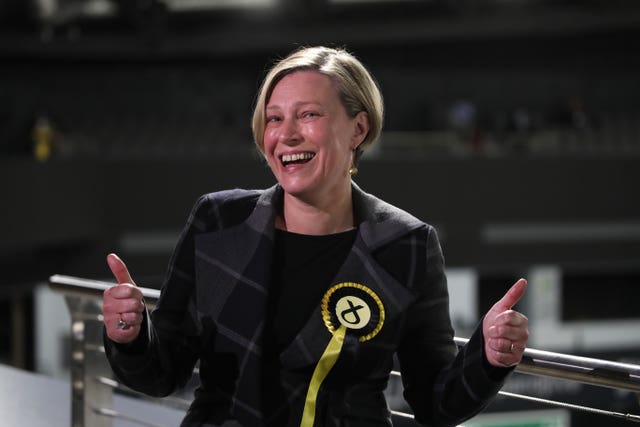 "The Scottish Government is working with investors to develop projects which will enable large-scale energy production and export to Europe.
"The development of two green freeports in Scotland will offer more businesses the chance to establish Nordic trade.
"As our Programme for Government sets out, we will accelerate further economic growth in these areas, including seizing the enormous economic benefits which being a world-leader of the green energy revolution present.
"Our rich natural resources put Scotland and Denmark at the forefront of the just transition, a green revolution which will prioritise sustainable jobs and a wellbeing economy.
"By fostering close relationships and sharing knowledge, we can help our supply chains take full advantage of the huge renewable energy capacity of the North Sea."