A private school is cutting the number of GCSEs pupils can take because the qualification is "outdated" and not fit for purpose, the headteacher has said.
Will Goldsmith, head of Bedales School, a co-educational day and boarding school in Hampshire, said moving away from a series of terminal exams at 16 will better prepare youngsters for A-levels.
At Bedales School, which charges up to £42,555 a year, teenagers currently study around five GCSEs and the remainder are the school's own Bedales Assessed Courses (BACs).
Pupils at Bedales will only sit GCSEs in two subjects – English Language and maths – and more subjects will move over to the school's alternative courses in future years, the school has announced.
Mr Goldsmith told the PA news agency: "Having looked at the education landscape – and particularly looking to the future – we feel very much that GCSEs are outdated and no longer fit for purpose."
Pupils will be able to sit maths and English GCSEs "when they're ready" and there will be no study leave, the headteacher said.
He told PA: "That means we claw back the minimum of a whole term's worth of learning in Year 11.
"That kind of flexibility just frees up an enormous amount of teaching time. If you think about the average Year 11 student, at the moment they sit about 32 hours' worth of exams when they're 16."
The current Year 7 pupils at Bedales will be the first cohort to take fewer than five GCSEs. They will begin studying them in 2026, with the summer assessments in 2028.
But the timeline for the transition to the two-GCSE model is yet to be finalised.
Mr Goldsmith said the change will not happen "overnight" as it will take time to move sciences and modern foreign languages over to BACs.
Many of the reformed GCSEs in England – which were introduced by then-education secretary Michael Gove – have less coursework and a greater focus on exams at the end of the two-year course.
In BACs, pupils are continually assessed throughout the course rather than just on terminal exams.
On the reformed GCSEs, Mr Goldsmith said: "It's a kind of a race to the bottom and it's a very narrow lens through which to see young people."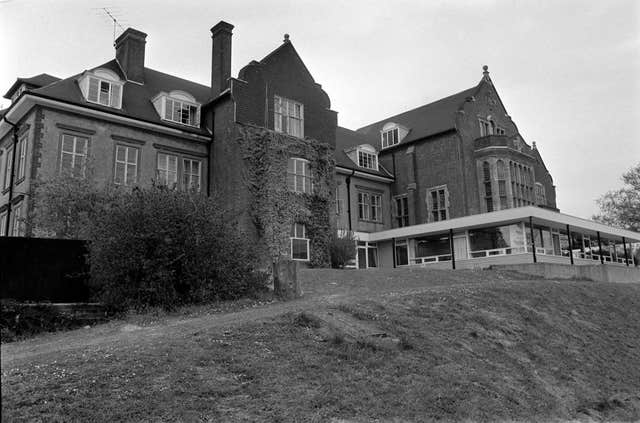 Latymer Upper School, a private school in West London, is also considering reducing to two GCSEs.
Mr Goldsmith said "there are an increasing number of people who are clamouring for change" across the education sector.
"Very humbly, we offer what we do to other educators to show them and to give them confidence about moving forward to reform things," he added.
The headteacher believes the two-GCSE model could work for private schools and grammar schools with large cohorts of pupils who progress to A-level – but acknowledged it is "not a solution" for all.
The cancellation of exams during the pandemic years prompted some education leaders and politicians to call for GCSE reforms.
In February 2022, a review by the Independent Assessment Commission said the GCSE system should be overhauled and testing of pupils "should not be based around a fixed age of 16".
Last month, the head of the Association of School and College Leaders (ASCL) called for a "more humane" GCSE system to be introduced so teenagers are not stuck in a cycle of English or maths retakes.
Geoff Barton, general secretary of the ASCL, called for a new literacy and numeracy qualification which would be "taken by pupils at the point of readiness".
Bedales, whose alumni include actor Sir Daniel Day-Lewis, TV presenter Kirstie Allsopp and pop star Lily Allen, has announced a number of changes in its 10-year strategy,
The school plans to fully transition to mixed boarding rather than separate single-sex houses.
Mr Goldsmith said girls and boys will be able to mix in communal spaces, like lounges, in the boarding houses, but where they sleep will remain single-sex.
This is already the case for students in Year 13 but the aim is for all year groups to benefit.
On single-sex boarding houses, Mr Goldsmith said: "We feel that, actually, in the 21st century that doesn't reflect the society we are in and actually it doesn't help them learn how to be in a co-educational world."
Asked if the move was made to be more inclusive of transgender pupils, the headteacher told PA: "Fundamentally it is not driven by that, although that will make things easier for students who do identify in one way or another to question gender norms.
"But that is not the main reason why we're doing it because that is not reflective of the majority of young people."