A Labour government would "put confident speaking at the heart of" teaching in schools, Sir Keir Starmer has said.
The Labour leader told pupils at an east London secondary school that oracy skills, which he wants to see embedded in England's schools, would help them in their future careers and lives.
Speaking during a visit to the Sydney Russell School in Dagenham, he told them that "those skills may well make the difference between getting that job and not getting that job".
After he and shadow education secretary Bridget Phillipson watched a pupil discussion run by the charity Debate Mate, Sir Keir told reporters: "One of the things I'm determined an incoming Labour government will do is to put confident speaking at the heart of what we teach our children.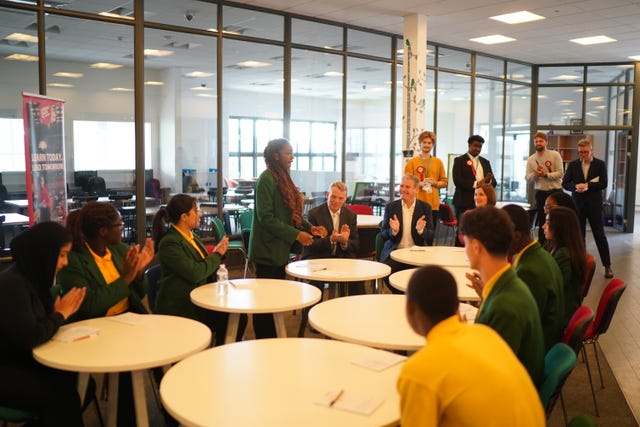 "Really important for learning, really important for their studies, but vital skills for the work they're going to go into, the skills they need for life."
He said it was part of his mission that "all children have that opportunity".
The former director of public prosecutions announced the oracy policy as part of wider education reforms designed to smash the "class ceiling" in July.
On Monday Sir Keir said education would be a "huge priority" for a government led by him, "making sure that every single child can go as far as their talents take them and is not held back by the income or salary of their parents".
Sir Keir's visit to the school came as the Government remains under pressure over crumbling concrete, with concerns about the state of school buildings sparking anxiety about the presence of reinforced autoclaved aerated concrete (Raac) in other publicly owned buildings and infrastructure.
He said the Government's handling of the crisis was "unforgivable".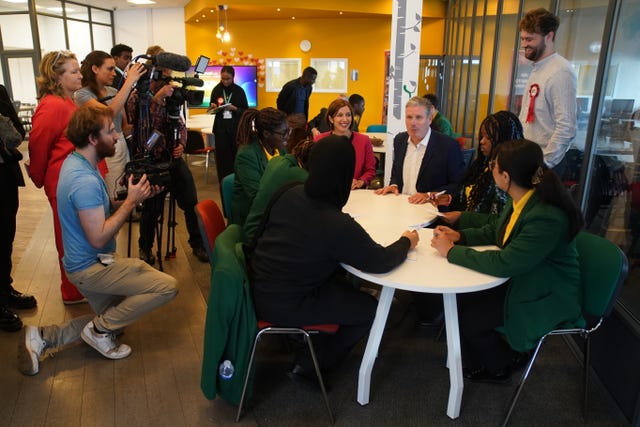 "I think this issue of crumbling concrete which is affecting our schools, our universities and possibly other areas is a metaphor for this crumbling Government," Sir Keir said.
"We know that the Government was alerted to some of the risks involved. We know that the Government didn't act and didn't make the necessary funding available for maintenance.
"And now it's schoolchildren, it's pupils, it's students who are paying the price for that failure."