The King has sent "good wishes" to the people of North Korea to mark the country's national day.
News of the message emerged as North Korea's leader Kim Jong Un was thought to have travelled to Russia for talks with Vladimir Putin.
The King's message was sent to the people of North Korea via its embassy in London and the Government stressed it was not a message of support to "the regime" in Pyongyang.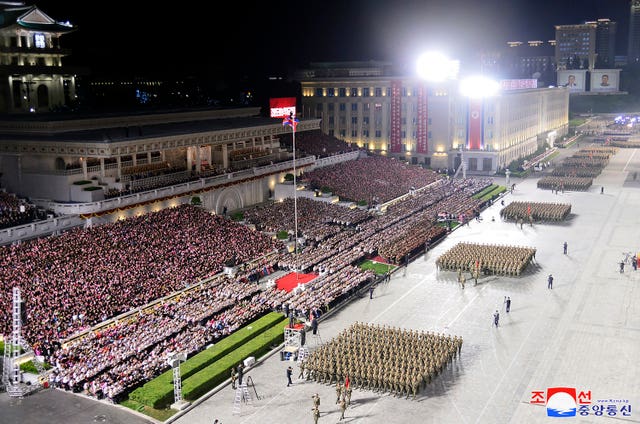 The message read: "As the people of the Democratic People's Republic of Korea celebrate their national day, I send my good wishes for the future."
The King's message would have been sent on advice from the Foreign Office and similar greetings were issued by his mother the late Queen.
The 75th anniversary of North Korea's founding was marked with a parade in Pyongyang on Saturday.
In Westminster, the Prime Minister's official spokesman played down the significance of the message.
"My understanding is this was a message to the people of North Korea rather than the regime," the spokesman said.
"I think this is something that happens each year and is not unusual in that regard."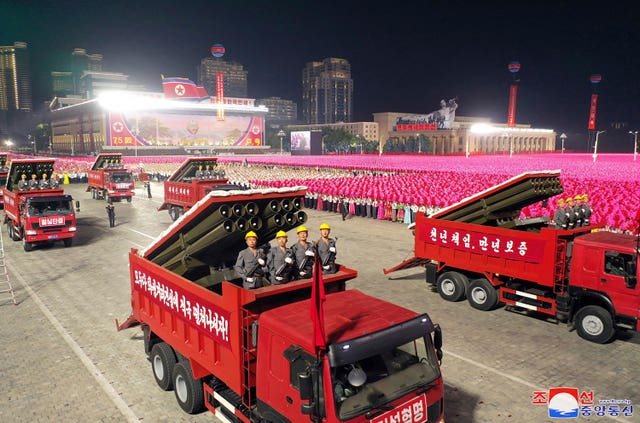 The timing of the message came as North Korea appeared set to provide weapons to Russia in support of the Ukraine invasion.
US officials believe Mr Putin is turning to Pyongyang to replenish arms stockpiles which have been run down by the conflict.
Mr Kim was reported to have set off for Russia in his armoured train on Sunday night.
A possible venue for the meeting is the eastern Russian city of Vladivostok, where Mr Putin is attending an international forum that runs until Wednesday.
Downing Street said like-minded democratic allies were standing together against Russia, contrasting that with Mr Putin's attempts to secure arms from other authoritarian states.
"First and foremost, it is obviously right for democratic countries to seek to further align and deepen partnerships in the interests of peace and stability," the Prime Minister's spokesman said.
"That is very different from an approach that appears to be largely based on the selling of arms to support an illegal war. I think it's important to draw a distinction between the two."