A group of MPs has denied wanting to ban many young people from going to university after pushing for restricted access to student loans.
The New Conservatives, which includes members elected since the Brexit referendum, defended a proposal that would block those with low grades from getting student loans in a bid to boost apprenticeships – arguing such people would struggle with academic degrees.
A report authored by group members Jonathan Gullis and Lia Nici called on the Government to end universities taking advantage of the "hopes and dreams" of young people who will not benefit from the university system.
They also accused universities of being "notorious for pumping out graduates brainwashed by left-wing ideology".
Among a raft of proposals, students who fail to pass GCSE maths and English or get three Es at A-level or equivalent would be banned from accessing student loans.
There are currently no grade requirements to qualify for the financial support.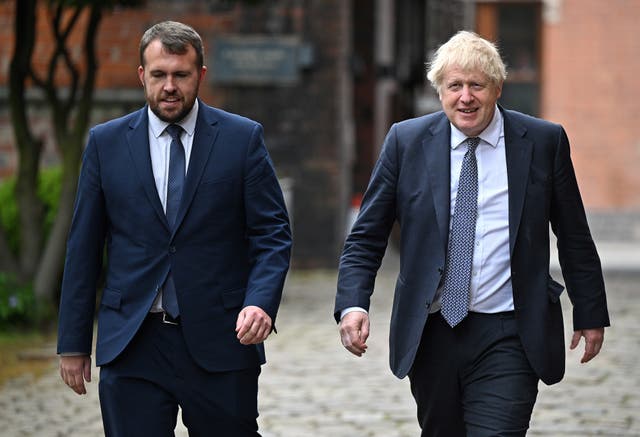 The report argues that students with the lowest grades "tend to undertake poorer quality degrees that do not lead to graduate-level salaries".
The report highlights creative arts, performing arts and communications as courses that do not deliver value for money as loans are "rarely repaid at great expense to the taxpayer and act as a decades-long drag to the graduate".
The MPs also called for minimum £45-per-month repayments of student loans for those who do not meet the current salary threshold, with exemptions for NHS workers and other categories.
The proposed changes would save £1.8 billion a year, which could be reinvested to establish an apprenticeship system similar to the one operating in Germany, where 54% of young people complete training compared to 10% in the UK, the report said.
Speaking at an event to launch the report on Monday, Ms Nici said the current system incentivises too many students to go to university where poor quality courses result in "low aspirations and low outcomes for young people".
She added: "We're not talking about… banning people from going to university. What we actually want is a proper ability for people to choose if they want to do an apprenticeship degree."
Ms Nici said the current system is "dampening down" the UK's ability to be competitive in the international market and creates a "brain drain" in places like her constituency of Grimsby. She also described the bureaucracy surrounding apprenticeships as "far too restrictive".
Responding to the report, a Labour spokesperson said: "Tory factions continuing to argue like cats in a sack is just more evidence that only Labour can take our country forward."
The New Conservatives, which has support on the right of the party, recently called for restrictions on visas for students and care workers and has been seen as a potential challenge to Rishi Sunak's authority.
But Mr Gullis said the group is "fully behind" the Prime Minister, saying the Conservative Party is "at its best when there's actual debate about ideas".
Ms Nici said the MPs are part of "just another lobby Conservative group" trying to "make sure that we have got robust, good ideas moving forward into the general election".
She said a meeting was held with Education Secretary Gillian Keegan last week to tell her of the report's publication.
Ms Nici said: "This is not a challenge. This is about having conversations with everybody publicly as well as within our party about what our constituents want to see happen."
The arrest under the Official Secrets Act of two men, including a parliamentary researcher, led to Mr Sunak confronting Chinese premier Li Qiang at the G20 summit in India on Sunday over "unacceptable" interference in democracy.
Asked about the influence of Beijing in the university sector, Ms Nici said: "We do know that a lot of universities do rely on international funding.
"I think what we need to do is make sure that there is a clear cut answer for those international students who culturally may think they're coming to buy a British degree.
"There are cultural clashes with some countries where they believe that they are buying a degree rather than having to work for one and I think that is something we all need to have our eyes wide open (about).
"I think China is one of them."
Responding to the report's recommendations, a Department for Education spokesperson said a crackdown on university courses that fail to deliver good outcomes has already been announced.
They added: "So that more people can access alternatives to a traditional three-year degree, we have asked the Office for Students to invest up to £40 million over the next two years so higher education providers can offer more high-quality degree apprenticeships opportunities.
"We are also rolling out new Higher Technical Qualifications – that sit between A levels and degrees – for in-demand subjects including digital, construction, and health & science so more people gain the skills employers say they need."