A wheelchair-user who owns an American XL bully as an assistance dog supports banning the breed in the UK, saying "it would be selfish for me not to advocate for this ban".
Jerome Johnson, from Thornton Heath, south London, has had muscular dystrophy since birth, a condition which gradually causes muscles to weaken, and he said he is "unable to move, other than a few fingers".
Mr Johnson, 31, is helped by his assistance dog Jennie, a seven-year-old XL bully, who carries items like his shopping for him, but also "provides protection" and "guards" him when they leave home.
Having owned her since November 2018, Mr Johnson said he has had to train her over a period of five years to "rewire her brain", as he suspected she was "trained to attack" from being "bred to fight for a county lines drug dealing operation".
Mr Johnson says he loves his dog and "she's a good girl in my house", but the banning of the breed in the UK "should be implemented" and "is needed".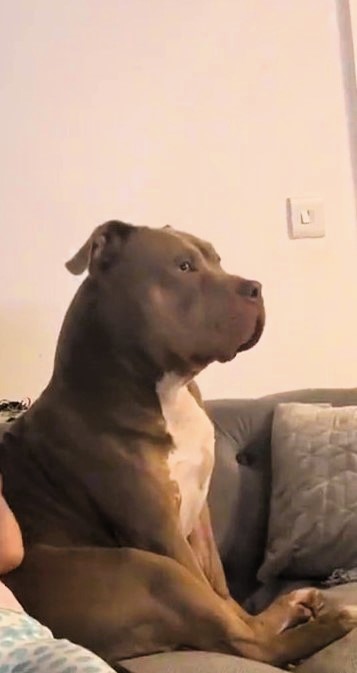 It comes as Prime Minister Rishi Sunak has said American XL bully dogs will be banned by the end of the year, following a series of attacks.
Owners will not see their pets culled but are likely to face new restrictions, including a requirement to have the dogs neutered.
Mr Johnson got Jennie as a rescue in November 2018 when she was two years old, saying he suspected she had been "bred to fight for a county lines drug dealing operation in nearby Thornton Heath".
"They used her as protection when doing drops," he said.
"I took her in after their operations had been shut down by the Met (Police)."
Mr Johnson said it has taken about five years to retrain her, which has been hard work but "we are almost there".
He said he undertook "basic training" when Jennie first arrived, as well as a few fetching commands.
"She ripped through multiple tyres on my wheelchair which wasn't ideal," he said.
"Initially, I cannot lie, it was hard work.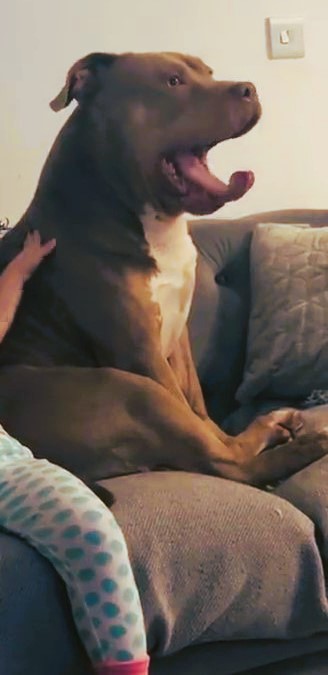 "She was trained, after all, to attack, so I had to train her and rewire her brain.
"Now, five years later, we are almost there."
He added that Jennie was initially "very aggressive" but has "mellowed" over the years.
"Occasionally she will bite my wheelchair which isn't ideal but I think it's more her playful nature than anything malicious," he said.
Mr Johnson said Jennie carries things like his shopping but "most importantly" helps to protect him.
Recalling an incident when he was returning from a hospital appointment a few weeks ago, Mr Johnson said he was "accosted by a gang of youths".
"Luckily I had Jennie, who lunged for one," he said. "They all ran, it was a great relief."
Mr Johnson said: "I think the ban is needed, as much as I love Jennie, there are far too many bad owners who use these dogs for ill intent – just like Jennie had before me.
"As much as she's a good girl in my house, I couldn't say I'd trust her with strangers alone.
"They have been bred for years and have a genetic make-up making them more prone to violent outbursts.
"I think it would be selfish for me to say otherwise – too many children have lost their lives."