Ireland's premier and deputy premier have condemned attacks from Hamas militants on Israel and called for "moderate voices" to come to the fore.
Irish premier Leo Varadkar said that the rockets launched by Hamas and loss of life was "appalling", while deputy premier Micheal Martin said he feared for citizens in Gaza.
"We condemn attacks on civilians unequivocally. The fighting should stop immediately," Taoiseach Mr Varadkar said.
Mr Martin, who is Ireland's Minister for Foreign Affairs, said it was "vital that the voice of moderation comes to the fore".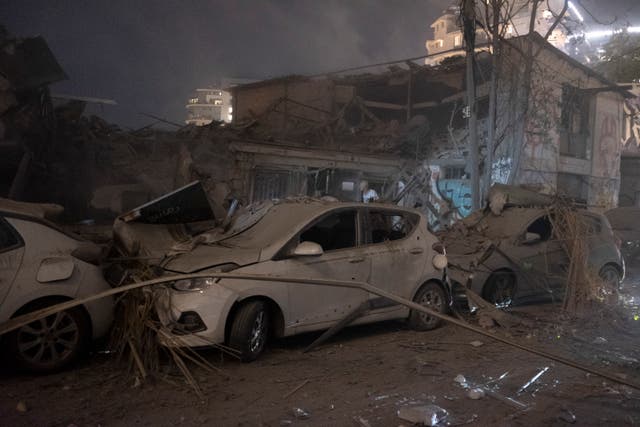 Mr Martin said that he could "see tensions rising" during a trip to the region last month, and the scale of Saturday's attack was "quite shocking".
He said Ireland's stance to support a two-state solution had not changed, after an attack that he said was launched "without justification".
"We believe a two-state solution remains the only sensible and rational solution to this issue and it needs political momentum behind it," he said.
"My sense is that the hardliners are growing in influence, and that's why I believe the need to have moderate voices in the centre is key.
"So what we need really is a political peace process to get on track in a serious way. That will mean, I think, international intervention as well to facilitate that, but it's a very, very complex and difficult situation and there will be many consequences to today's attack."
Asked whether Israel's response to the Hamas attack was proportionate, Mr Martin said that more information was needed.
"I've been in touch with my officials, and again, we need hard information to make an assessment of the situation at this stage," he told reporters on Saturday evening.
"I'm always of the view that bombing urban conurbations will result in unjustified loss of civilian life, that has always been my consistent position and that's why Ireland has been a signatory to the international convention in respect of bombings… in densely populated areas and that remains our position.
"But this was an appalling attack by Hamas and one which they know the consequences as well, and I fear for people in Gaza because we've seen what has happened and there needs to be a political will towards a political solution."
The Tanaiste had travelled to the region last month on a three-day diplomatic trip where he met with Israeli Prime Minister Benjamin Netanyahu and President Isaac Herzog.
He also travelled to the occupied Palestinian territory where he met with President Mahmoud Abbas.