Labour would force political parties to disclose anonymised data about the diversity of their candidates, introducing a "duty to demonstrate progress", the shadow equalities secretary has said.
Anneliese Dodds MP said the party would use Section 106 of the Equality Act, which requires the publication of information about protected characteristics of those standing for it in elections, to implement the plan.
Ms Dodds, who is also party chairwoman, made the pledge during her speech to Labour's annual Women's Conference in Liverpool.
"The Conservatives could have done this years ago, but they didn't have the guts.
"Only Labour will act to make politics more representative of the country we serve," she said.
"To bring people with different experiences and backgrounds into Parliament, to do the things that only women MPs, black, Asian and ethnic minority MPs, disabled MPs and LGBT+ MPs can do."
Labour has previously promised to make misogyny a hate crime, which campaigners have long called for to make it easier to prosecute crimes motivated by a person's sex or gender.
Ms Dodds told the conference: "We will make hatred against women the hate crime we know it to be, and strengthen existing laws so that hate crimes against LGBT+ and disabled women attract the same, tough sentences.
"We will break down barriers to opportunity at every stage by enacting the socio-economic duty in the Equality Act and introducing a Race Equality Act to tackle the structural racial inequality that scars our society.
"And we will oppose any Conservative attempt to undermine Labour's Equality Act, and protect and uphold it in government."
The speech comes as Labour's annual conference kicks off, during which MPs, delegates and lobbyists are gathering for five days of policy debate, rallies and networking.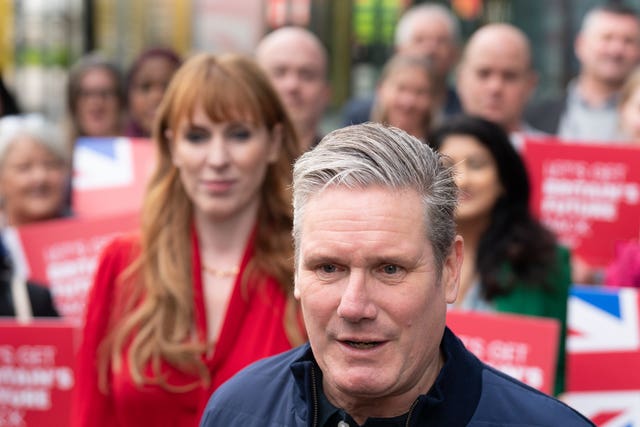 Party leader Sir Keir Starmer and his deputy Angela Rayner arrived in Liverpool buoyed by a comfortable lead in the polls and a resounding by-election victory over the SNP in Scotland's Rutherglen and Hamilton West seat.
Speaking ahead of Ms Dodds on the main stage on Saturday, Ms Rayner said: "When it comes to building a better future for women, we won't just talk the talk.
"We'll walk the walk, because our lives, our careers, our futures depend on it.
"We can't continue down the path we are on, women unsafe on Britain's streets, two-thirds of us harassed in our workplaces.
"We must get into government and build on the legacy of the last Labour Government.
"We must get into government and continue the fight for equality.
"And conference, Labour must get into government to give that young girl living in poverty her future back."