A leading barrister and ex-wife of Boris Johnson is set to be appointed as Labour's new "whistleblowing tsar", offering advice on proposed protections for women against workplace harassment.
Marina Wheeler KC will help the party with its plans to strengthen employment rights to safeguard women from abusive colleagues, the Independent reported.
Ms Wheeler is the second high-profile woman from outside party politics to join Sir Keir Starmer's team.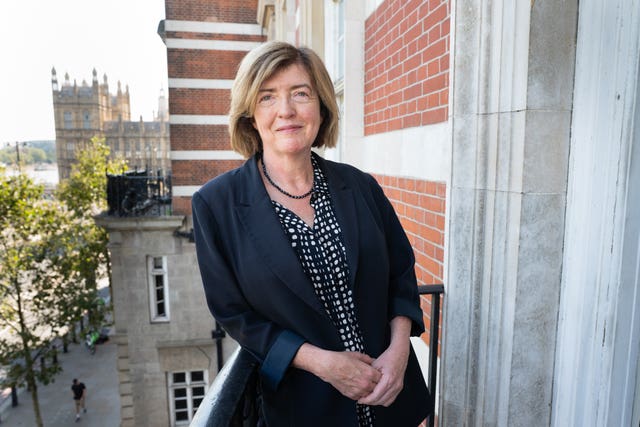 It follows the appointment of former civil servant Sue Gray, whose report into lockdown-busting parties in Downing Street during Mr Johnson's tenure contributed to his downfall, as Labour's chief of staff.
The party reportedly plans to give women subjected to harassment at work "whistleblower" status to encourage them to come forward with complaints without fear of being penalised for speaking out.
Labour would also seek to give common-law wives who live with their partners the same rights, including over property, as married women should their relationship end.
Ms Wheeler, who is an expert in employment law, would advise the party on its proposed reforms.
She told The Independent it would be a "privilege" to help Labour protect women from abusive colleagues saying: "(Women in the workplace) too often suffer sexual harassment and assault and they pay a heavy price for speaking out. Knowing this, and to keep their jobs, they suffer in silence."
Shadow attorney general Emily Thornberry will set out the plans in her speech on Tuesday to the party's annual conference in Liverpool.
She will tell delegates: "That is the difference between a Tory government that pretends to care about women's rights, and a Labour Party that delivers them."
Whistleblowers are already protected from unfairly losing their job, but the law only applies in certain scenarios – such as potential miscarriages of justice or criminal wrongdoing.
Government guidance warns that: "Personal grievances (for example bullying, harassment, discrimination) are not covered by whistleblowing law, unless your particular case is in the public interest."