The expansion of London's ultra low emission zone (Ulez) is affecting tens of thousands of drivers in the capital each day.
Here, the PA news agency answers 12 key questions about the scheme.
– When and why was the Ulez created?
It was launched in April 2019 to help clean up London's air.
– What area was previously covered?
Everywhere within the North and South Circular roads.
– How significant was the expansion?
Mayor of London Sadiq Khan extended the zone to cover all London boroughs from August 29.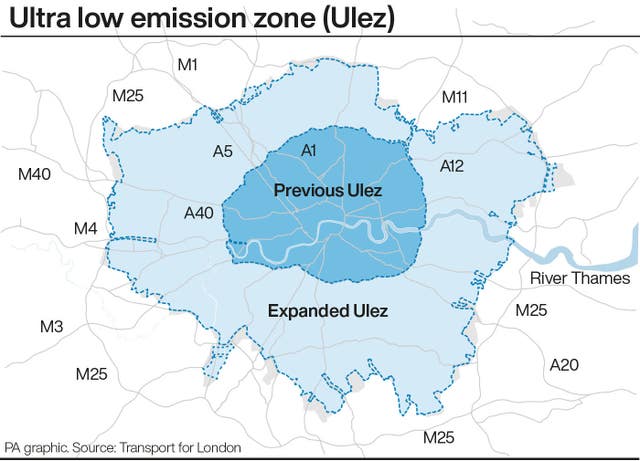 – How many vehicles are affected?
Transport for London (TfL) said the proportion of vehicles that comply with the emissions standards in the expanded area has increased from 85% in May 2022 to 95%.
Around 60,000 vehicle owners a day are being hit by the fee.
– How bad is air quality in the capital?
An estimated 4,000 Londoners die prematurely each year from conditions related to air pollution, according to Mr Khan.
– How does the Ulez work?
It disincentivises drivers from using the most polluting vehicles by charging them a daily fee for entering the zone.
– How much is the fee?
The charge for vehicles that do not comply with minimum emissions standards is £12.50 for cars, smaller vans and motorbikes.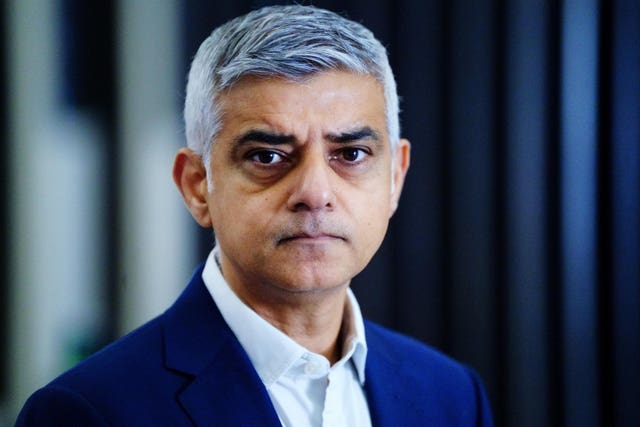 Lorries, buses, coaches and heavy vans that are non-compliant are charged £100 under the separate low emission zone scheme, which already covers most of London.
– How do I avoid the fee when driving in the zone?
Ensure your vehicle meets the minimum emissions standards.
For petrol cars that means those generally first registered after 2005.
Most diesel cars registered after September 2015 are also exempt from the charge.
– When does the Ulez operate?
All day, every day, except Christmas Day.
– How soon after a journey do I need to pay?
You have until midnight at the end of the third day following the journey.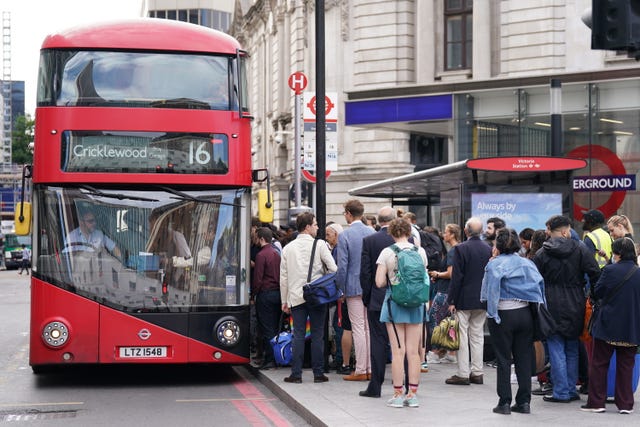 – Where does the money go?
TfL says all revenue is reinvested into running and improving the capital's transport network, such as expanding bus routes in outer London.
– What happens if I do not pay?
You may receive a penalty charge notice of £160, reduced to £80 for early payment.