The King's Speech offered no hope for people facing extreme hardship, a director at a UK-wide network of food banks has said.
The Government must "step up and do something" amid growing need among the public, the Trussell Trust's Helen Barnard said.
The director of policy, research and insight at the organisation, which has a network of more than 1,300 food banks across the UK, also described how those who use its facilities do so as a "last resort" – contrary to comments by Conservative MP Lee Anderson who last month played down "this poverty nonsense".
Asked about how the pomp and pageantry of the King's Speech contrasts with the living conditions for many people facing difficulties, Ms Barnard told the PA news agency: "We've just had the King's Speech and there wasn't really any acknowledgement that there are millions of people facing really extreme hardship.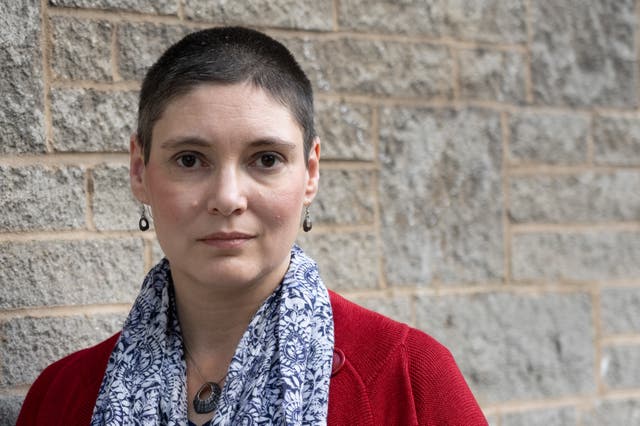 "There wasn't any hope in the King's Speech for the people that we're seeing in our communities. So we need the Government in the autumn statement to show that they recognise what's going on, and that they're going to take responsibility."
She called on the Government to confirm it will raise benefits in line with inflation when Chancellor Jeremy Hunt gives his autumn statement later this month.
Ms Barnard said: "Our message to the Government is they need to step up and do something about this. Last year was our busiest year ever. This year is even worse so far, and we're bracing for the worst winter we've ever seen. The Government needs to step in.
"We've got the autumn statement coming up. They need to make sure they raise benefits, at least by inflation. And give extra help by reducing the burden of debt deductions, which the majority of people coming to our food banks are having knocked off their benefits."
Mr Anderson, speaking at a fringe event at the Conservative Party conference in Manchester last month, insisted the UK is the best country in the world and there was "real poverty" in the 1970s.
The Conservative Party deputy chairman also defended his position and previous comments on food poverty.
At the event, he said: "I don't believe all this nonsense about, you know, you know my stance on the food poverty stuff… This poverty nonsense. Go in a time machine back into when I was growing up in the Seventies, that was real poverty… It's nonsense now, it's absolute nonsense."
Asked about the "poverty nonsense" comment, Ms Barnard told PA: "I think comments like that don't represent what the British public feel.
"Actually the majority of the British public don't believe food banks should have to exist.
"They recognise that people are facing unacceptable situations and they want the Government to step in and help.
"And we know that people put off coming to a food bank as long as they can, because they are ashamed, because they don't want to take help when someone else might need it.
"So by the time people come to a food bank, generally they have already used up any savings they might have had. They've drawn on friends and family, they've got into debt, they've gone without multiple essentials.
"And it is the last resort for people who just have no other option to survive."
Ms Barnard's comments come as the Trussell Trust said food banks have given out a record 1.5 million emergency parcels in a six-month period, including for tens of thousands of first-time users, in statistics it described as "extremely alarming".
A spokesperson for the Department for Work and Pensions said: "There are 1.7 million fewer people in absolute poverty than in 2010, but we know some families are struggling, which is why we are providing a record support package worth £3,300 per household.
"This includes the latest cost-of-living payments paid directly to over eight million households this year, our decision to raise benefits by over 10% earlier this year and our £2 billion Household Support Fund which is helping people to buy essentials.
"We also know that households are at least £6,000 a year better off in full-time work than out of work on benefits, and to help people out of poverty through work we are also increasing the National Living Wage again and investing £3.5 billion to help thousands into jobs, grow the economy and bear down on inflation."