The former head of the civil service who departed Government amid reported clashes with Dominic Cummings will face the Covid-19 inquiry.
Former cabinet secretary Sir Mark Sedwill will appear on Wednesday after explosive claims surrounding his time in office resurfaced during the evidence of other key figures.
The former diplomat was running the civil service when the pandemic struck but resigned in September 2020.
Last week, Boris Johnson's former chief adviser Mr Cummings told the inquiry that Lord Sedwill losing his job "set off a kind of bomb across the whole system".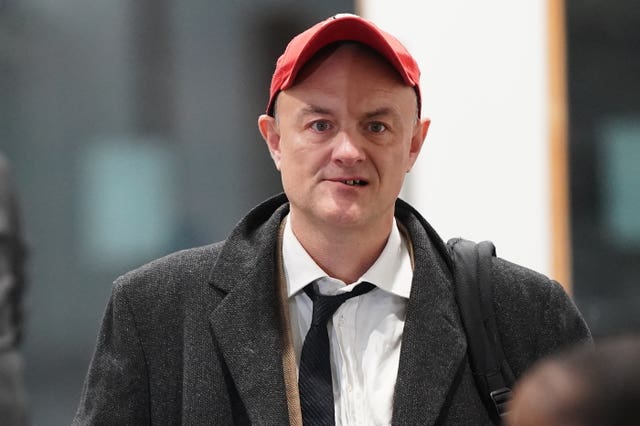 Mr Cummings said he had "begged" the then-prime minister not to effectively sack the career civil servant, despite using obscenities to describe him in WhatsApp messages.
Lord Sedwill was also at the centre of allegations made by the Vote Leave strategist about a plan to encourage people to hold the equivalent of "chicken pox parties" to promote herd immunity.
A WhatsApp message from Mr Cummings, dated March 12 2020, in which he complained: "Sedwill babbling about chickenpox god f****** help us", was shown to the inquiry last week.
Lord Sedwill left his job after criticism from the former adviser, who said the official "hasn't a scooby whats going on".
On Tuesday, the inquiry heard Lord Sedwill's replacement, Simon Case, complained to his predecessor that people working in No 10 were "mad" and "poisonous" as he prepared for the role.
Before he was appointed Cabinet Secretary, Mr Case told Lord Sedwill: "These people are so mad. Not poisonous towards me (yet), but they are just madly self-defeating."
He said many "top-drawer people" he had asked to replace No 10 official Tom Shinner "refused to come because of the toxic reputation of his operation".