Calling an emergency Cobra meeting was delayed early in the pandemic because of concerns Matt Hancock was trying to "make a splash", the Covid inquiry has heard.
Lord Mark Sedwill, who was serving as cabinet secretary, said on Wednesday he hesitated for two days over the then-health secretary's request because he believed it may have been for "communications purposes".
The UK Covid-19 Inquiry has earlier been told about Mr Hancock's "nuclear levels" of confidence as coronavirus cases emerged.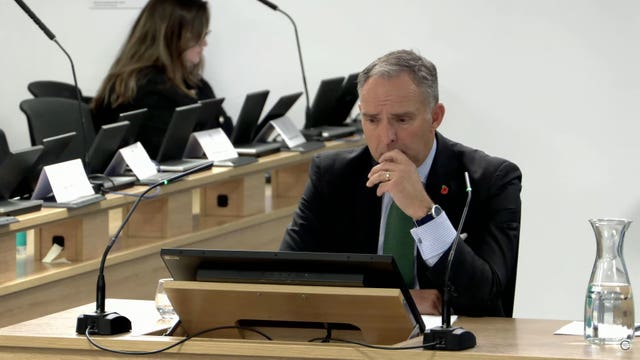 Lord Sedwill said he received a request on around January 21 2020 from the Department of Health and Social Care (DHSC) for an emergency Cabinet Office meeting.
"I felt that a Cobra which might have been convened primarily for communications purposes wasn't wise. Two days later I was advised there was a genuine cross-government basis for it and I agreed," he said.
Lead counsel to the inquiry Hugo Keith KC asked him to be "plain" in his speaking.
"Were you concerned that the Cobra was being called by the DHSC for presentation purposes, that is to say to make a splash about the role of DHSC, perhaps its secretary of state, and that's why you initially hesitated?" he asked.
Lord Sedwill said: "That is a fair summary of my thinking."
Boris Johnson's confidence in the early days of Covid-19, which has repeatedly been highlighted in the inquiry, was again under scrutiny.
Lord Sedwill's minutes of a February 2020 Cabinet meeting were shown to record that the then-prime minister said "confidence is contagious".
Mr Johnson had agreed that often significant economic damage during a crisis comes from political overreaction rather than the problem itself.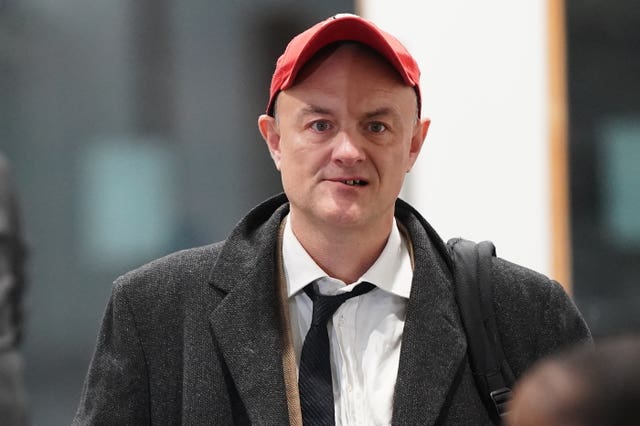 Messages handed to the inquiry showed that the former Cabinet secretary was sceptical of chief adviser Dominic Cummings' figures that 600,000 could die.
Messages between Lord Sedwill and Sir Chris Wormald, the top civil servant at the Department of Health and Social Care, showed him saying the number was twice what he had received a day earlier.
"We almost ended up with stupid decisions being taken in an informal meeting," Lord Sedwill wrote.
Lord Sedwill said he was "clearly expressing some frustration" in the WhatsApp exchange but that he "genuinely has no recollection" of what stupid decisions he was referring to.
At the west London hearing, Lord Sedwill also admitted he should have "interrogated" assurances that plans were in place to deal with the pandemic.
The former diplomat was running the civil service when the pandemic struck but was forced out in September 2020.