Dominic Cummings was warned that Number 10 was not running a "dictatorship", in a clash with the country's most senior civil servant over the handling of pandemic preparation.
Cabinet Secretary Lord Sedwill made the intervention as Boris Johnson's then-top adviser suggested he would chair a key meeting in mid-March 2020 ahead of a later meeting with the Prime Minister.
In an email shared with the Covid inquiry, dated March 11, Mr Cummings asked for a meeting "chaired by me or Lee (Cain), so we are in position to answer Qs properly for PM at 9".
He complained that the meeting that day had "involved a load of people from comms baffled about POLICY".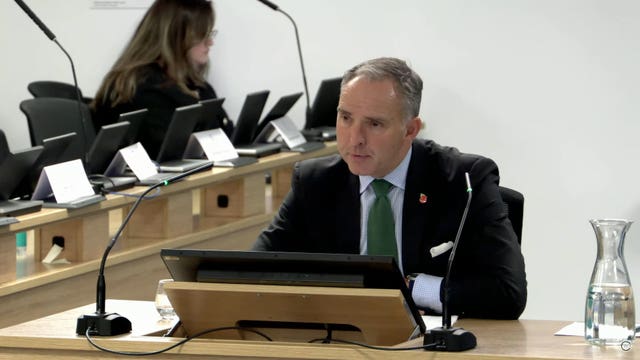 Lord Sedwill, who was head of the civil service until September 2020, responded: "We are not running a dictatorship here and the PM is not taking nationally significant decisions with a bunch of No10 SpAds and no ministers, no operational experts and no scientists.
"If necessary, I will take over the 8.15 slot and chair a daily meeting myself."
The former civil servant said that he had forgotten such an email had been sent, but told Lady Hallett's probe it was him "pungently" setting out his views on collective government.
"It was about making sure decisions taken were taken with the right input," he told the hearing.