Building a replacement for Scotland's largest prison will cost more than the estimated £400 million and the timescale for its opening remains unclear.
HMP Glasgow is due to be built near the current HMP Barlinnie – which has been described as not fit for purpose in recent years.
The initial estimated delivery date was November 2026 at a cost of £400 million, but this week it was revealed costs and timescales were removed from a Scottish Government spreadsheet of major infrastructure projects, casting doubt on when HMP Glasgow will open.
Appearing before the Criminal Justice Committee on Wednesday, representatives of the Scottish Prison Service (SPS) said the initial plan had been to begin construction before the final design had been completed.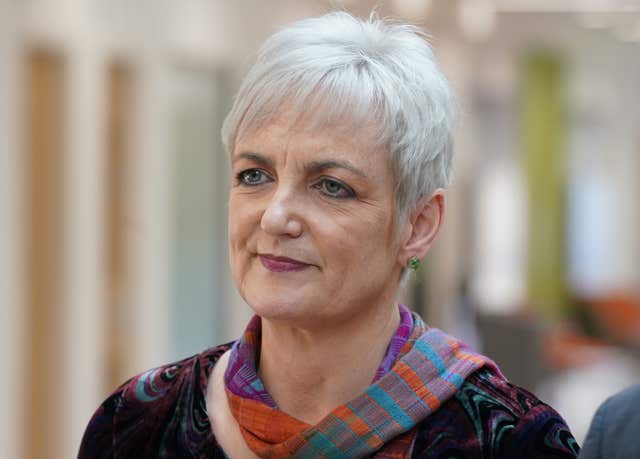 However, a decision has now been taken to wait until the plans for the prison are finalised – expected to be in April – before costings and a potential timescale are announced.
Also speaking before the committee, Justice Secretary Angela Constance said: "I'm not going to speculate because I don't think that is helpful.
"I will say it will cost more than £400 million, I think I'm confident of that and as soon as we have clarity on the final design we will have clarity on costs, and I will endeavour to share that with committee because it is a matter of public interest."
SPS interim director of finance Gerry O'Donnell told the committee the 2026 date was "very much an estimate", but added he "wouldn't say there has been real significant delays".
The current facility – which as of July was running at 140% capacity – has been criticised for years, with even SPS chief executive Teresa Medhurst telling the committee it was "pretty poor" on Wednesday.
Glasgow MSP Pauline McNeill said during the meeting: "I am horrified that in west central Scotland we've got people on remand sent to this prison.
"I'm deeply concerned about what seems to be taking an eternity to build a prison – we've built loads of prisons before.
"I really cannot understand what you're saying to the committee, is there something special about this prison?"
Responding, Ms Medhurst said: "I understand what you're saying about the design, I equally understand what you're saying about the concerns around Barlinnie.
"I obviously carry the responsibilities and the risk should there be any infrastructure failures in what is an aged and pretty poor conditions people are living in, and the infrastructure that exists does become ever more fragile in each year that it operates.
"I would be delighted if we could deliver Glasgow in a much shorter timescale."
Pressed by Ms McNeill on what the issue is with the project, Ms Medhurst said HMP Glasgow will be the biggest prison ever built by the SPS, but she added the team behind it are not "sitting on their laurels".
Scottish Conservatives shadow justice secretary, Russell Findlay MSP, said: "The Justice Secretary's jaw-dropping admission that HMP Glasgow will cost more than £400 million requires a full explanation.
"She still can't say when this long-awaited prison might open. But we do know it is already four times over budget and will end up costing even more than the SNP ferries fiasco – joining a long list of key infrastructure projects marred by incompetence and squandered public money."