Regulations that would give local authorities the power to double the council tax on second homes have been put before the Scottish Parliament.
Public finance minister Tom Arthur said if the changes are approved by Holyrood, councils will be able to receive a "fair contribution towards local services from second homeowners".
The measure has been put forward in a bid to "prioritise housing for living in", Mr Arthur added.
It has already been backed by local government leaders at Cosla, with the change due to come in from April 2024, if given the green light by MSPs.
The policy fulfils a commitment in First Minister Humza Yousaf's Programme for Government, and will also bring second homes into line with properties which are long-term empty.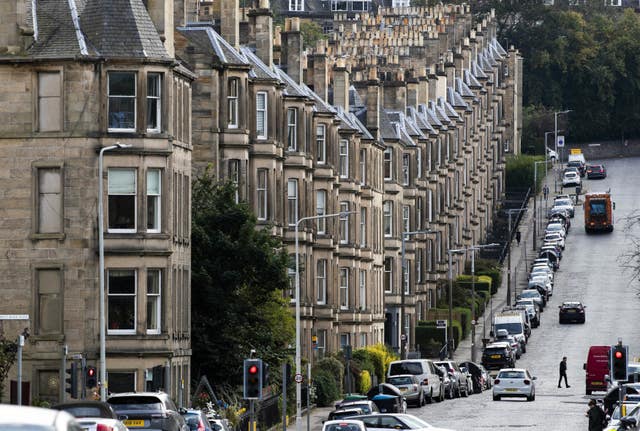 Mr Arthur said: "We want everyone in Scotland to have a home that meets their needs. We know second homes can sometimes benefit local communities, but they can also restrict the availability of housing and increase costs for people who want to rent or buy.
"Subject to approval by Parliament, this legislation aims to prioritise housing for living in by allowing local authorities to charge a council tax premium on second homes.
"Backed by a majority of respondents to our joint consultation with Cosla, it will enable councils to seek a fair contribution towards local services from second homeowners."
Cosla resources spokeswoman Katie Hagmann said the local government body "very much welcomes the ability for councils to take the decision to increase the premium on second homes in their areas".
She added that "allowing the politicians who are closest to their communities to take decisions about what best suits local needs and circumstances" is in line with the principles set out in the Verity House Agreement – the deal said to mark a new relationship between town halls and the Scottish Government.
Scottish Greens finance spokesperson, Ross Greer, said giving councils the power to increase the charge on second homes "will be a really important tool to help tackle the inequality of huge housing shortages in the very same communities as many second and holiday homes sit empty for most of the year".
Mr Greer added that the change would "also raise tens of millions of pounds for local services like schools and social care".
He said: "All across Scotland there are people being priced out of the areas they grew up in, while thousands more are stuck on waiting lists.
"With bold steps like this, we will shift the balance away from second home ownership and free up more homes for those who really need them."