A special fund to guarantee children can access medicinal cannabis for their conditions should be included in the autumn statement, MPs have heard.
Conservative Natalie Elphicke pressed for the change as she raised the case of teenager Teagan Appleby, from Kent, who is currently in hospital to manage her severe epilepsy.
Ms Elphicke, MP for Dover, said Teagan's mother Emma was "heartbroken" as she messaged to say her daughter now has to be "kept in a medical state to manage 19 days of constant seizures".
The Commons was told the Department of Health has failed to arrange a meeting with Ms Elphicke to discuss support for Teagan to access medicinal cannabis despite the Government agreeing to talks in June.
The Appleby family were in the news in 2019 after the medicinal cannabis they brought back from the Netherlands was confiscated, but later returned.
Medicinal cannabis was legalised in the UK in 2018, but NHS prescriptions are rare, and some families have turned to costly private prescriptions.
In 2020, it was reported the medication that helps Teagan costs £2,500 a month.
Chancellor Jeremy Hunt will deliver the autumn statement on November 22, in which he will update MPs about the state of the economy and can also make tax and spending announcements.
Speaking in the Commons, Ms Elphicke told Commons Leader Penny Mordaunt: "Teagan Appleby, my teenage constituent, is at the moment in intensive care across the road in the Evelina Children's Hospital.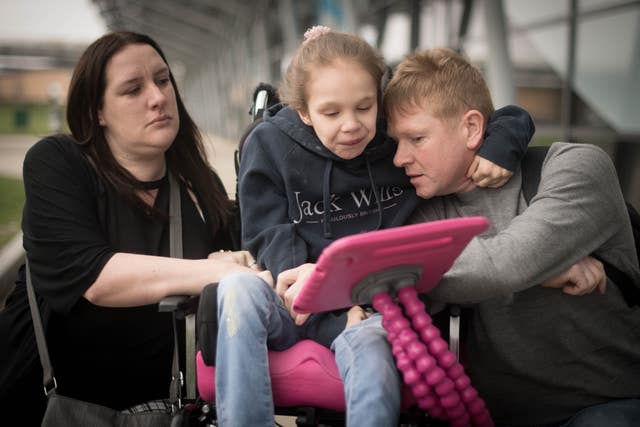 "(Ms Mordaunt) will know from her question and answer in June that it was an urgent matter for Teagan to have support from Government to have funding and the access to her medicinal cannabis that she needs to manage her epilepsy.
"That meeting that (Ms Mordaunt) was very kind in her support for and her follow-up with the health department has still not happened.
"Can I ask (Ms Mordaunt) to not pass another message to the Health Secretary or to say we need another meeting on this issue? We need action and we need that funding to be available to every single child who needs access to this medicine now.
"There needs to be in the autumn statement a special fund set aside to allow these children to have access to the medicine that they need.
"Her mother, Emma, could not do anymore and she is heartbroken … she sent me a message to say overnight, at midnight, Teagan was intubated, she now has to be kept in a medical state to manage 19 days of constant seizures."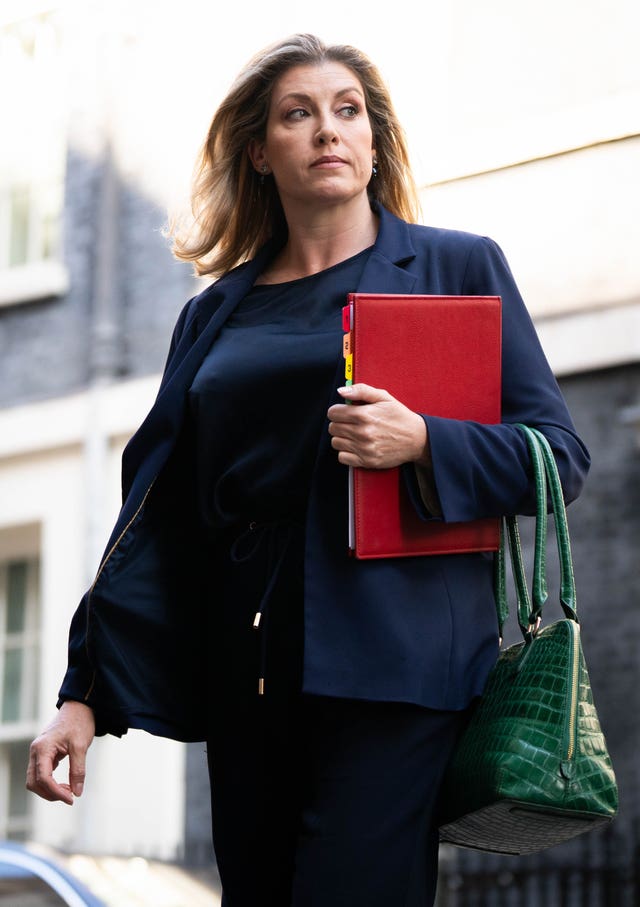 Ms Mordaunt said she was "extremely sorry" to hear what Ms Elphicke said, adding: "I'm very disappointed to hear that the Department of Health has not met with her. I do make it clear to departments that my request for meetings between officials or ministers and MPs is not optional."
Ms Mordaunt added: "I will immediately after this session … contact the Department of Health, will contact through my PPS (parliamentary private secretary), the Secretary of State for Health and make her aware of this situation.
"We appreciate that we cannot make clinical decisions on behalf of individual patients.
"But what we can ensure is that if a drug or medical device could benefit a patient that the systems are in place to ensure that they get access to it – even if it is not a Nice (National Institute for Health and Care Excellence) approved treatment, people in this country still have that right.
"We will facilitate an immediate meeting with the Department of Health and I will be kept informed of progress on this matter."
Campaigners wanting improved access to medical cannabis attended Parliament earlier this week to urge new Health Secretary Helen Whately to expand the number of NHS prescriptions.
The Department of Health previously said licensed cannabis-based medicines are "routinely funded by the NHS where there is clear evidence of their quality, safety and effectiveness".