The scale of poverty and the inequality between the poorest and richest households is often being miscalculated as housing costs are not routinely considered in official statistics, a study has found.
The Institute for Fiscal Studies (IFS) said the most deprived households spent three-and-a-half times more of their budgets on housing costs than the richest when rent and mortgage interest payments are included.
It found on average the poorest 25% of the population spent 21% of their household incomes on rent or mortgage interest in 2021, compared with 6% spent by the richest quarter.
The IFS said the findings emphasised the importance of including these costs when measuring poverty, an approach not typically taken when some of the Government's deprivation statistics, which inform policy approaches and decisions, are calculated.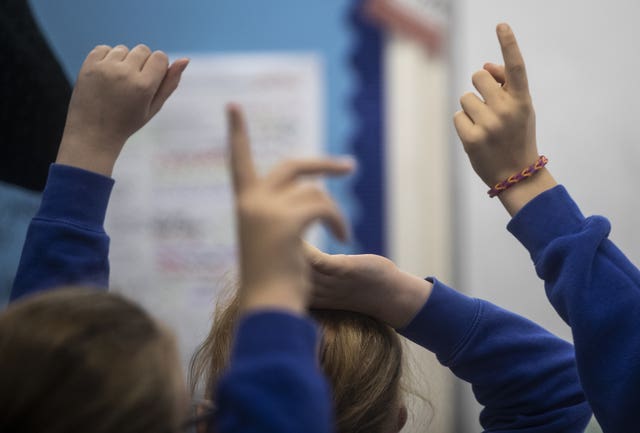 Without including housing costs it is "not possible to understand income poverty or inequality", the IFS said.
The study found that when housing costs were not deducted from incomes, the relative poverty rate, which is a headcount of people who fall below the poverty line, was 17% in 2021.
However, when housing costs are taken into account, the rate was 22%, meaning 3.4 million more people were in relative poverty at the time.
This impact can also be observed in poverty trends, the IFS found.
When housing costs are ignored, poverty is observed as falling by 1.4 percentage points between 2008 and 2021.
This decrease is reduced to just 0.5 percentage points over the period when housing costs are accounted for, which is equivalent to 550,000 people based on the current population.
The study concluded that measures of poverty which take variations in housing costs into account are "more closely aligned with measures of material deprivation and food insecurity", implying the approach is "better at capturing who is actually poor".
When the costs were incorporated, 45% of the poorest tenth of population were found to be materially deprived, meaning they lack access to essential items, compared with 39% when costs are not accounted for.
The IFS said failing to account for housing costs also leads to "perverse conclusions" when assessing the living standards of housing benefit claimants.
"This is because increases in rents over time have led to higher housing benefit payments, which make low-income households look better off using poverty measures that disregard housing costs, even when their living standards are the same or worse," the IFS added.
The absence of housing costs in calculations also distorts the levels of children and pensioners in poverty, it was found.
When costs are not taken into account, the relative poverty rate for children of 23% was only slightly above the rate for pensioners in 2019.
When costs are incorporated, the relative child poverty rate was 31%, compared with 18% for people aged over 65.
Regional poverty variations are also affected, with the relative poverty rate in London rising from 16% to 27% once housing costs are considered.
The IFS said the range of headline poverty statistics produced by the Government can cause "confusion".
Tom Wernham, research economist at IFS, said: "Measures of income poverty that take housing costs into account provide a more reliable picture of poverty than those that disregard housing costs.
"Now more than ever, with rising mortgage interest rates and rising private rents for new lets, we need to take account of these housing costs and how they affect people's disposable incomes. Otherwise, we will fail to identify which people in which parts of the country are facing the greatest difficulty regarding their incomes and material living standards."
The Government has been approached for comment.
Polly Neate, chief executive of homeless charity Shelter, said a failure to build affordable social housing had "pushed more people into wildly expensive and insecure private renting" and left many families with "severe shortfalls".
She added: "Any conversation about poverty has to include housing. The government must use the upcoming autumn statement to unfreeze housing benefit and pull families back from the brink.
"But the only long-term solution is to build the new generation of social homes that would fix this housing emergency for good."