More Irish citizens are leaving Gaza via the Rafah crossing into Egypt on Friday.
Ireland's Department of Foreign Affairs (DFA) confirmed that 26 citizens had left the enclave on Wednesday and Thursday.
A DFA spokesman said a number of citizens and their families were in the process of crossing on Friday.
Irish-Palestinian man Khalid El Estal, who lives in Co Kildare, has said his two young children Ali, four, and Sara, one, crossed into Egypt on Friday.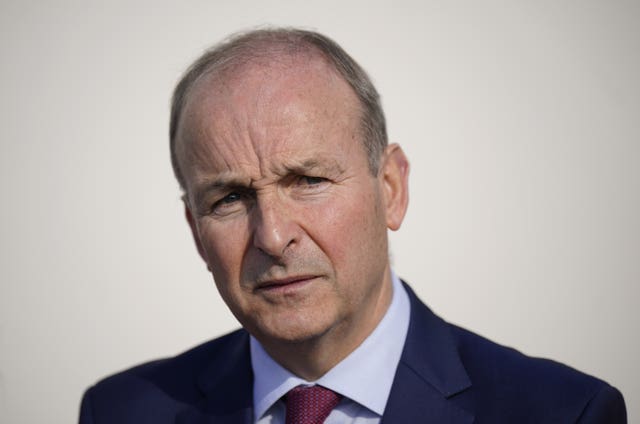 Mr El Estal's wife and the children's mother Ashwak was killed in the Israeli bombardment of Gaza.
Mr El Estal told RTE News on Friday: "They are at the Egyptian side of the border with an Irish official. They are being processed there now. This is great news".
Ireland's deputy premier Micheal Martin has held talks with senior Israeli, Palestinian and Egyptian representatives on a visit to the region over recent days.
On Thursday, Tanaiste Mr Martin said he had been given assurances by Israeli foreign minister Eli Cohen that the majority of Irish citizens still in Gaza will be able to leave within days.
Mr Martin visited two towns in southern Israel on Thursday that had been attacked by Hamas in October.
They included Kibbutz Be'eri where Irish-Israeli girl Emily Hand was believed to be taken hostage by Hamas.
Mr Martin has used his visit to the Middle East to press for the release of Emily, who turned nine on Friday.
A spokesman for the DFA said: "Twenty-six Irish citizens and dependants were able to cross from Gaza into Egypt on Wednesday and Thursday and are receiving support from the Irish embassy in Cairo.
"Embassy staff are at the border today again. A number of Irish citizens and their families are in the process of crossing.
"We hope to be able to confirm more details later in the day."