School children have handed in a petition calling for a ceasefire in the Israel-Hamas war to representatives at a city council.
The signatures, many written in felt tip pen, were collected by youngsters who have attended the School Strike for Palestine outside Bristol's City Hall over the past three weeks.
Carla Denyer, co-leader of the Green Party and councillor for Clifton Down ward in the city, collected the petition during the event on Friday morning.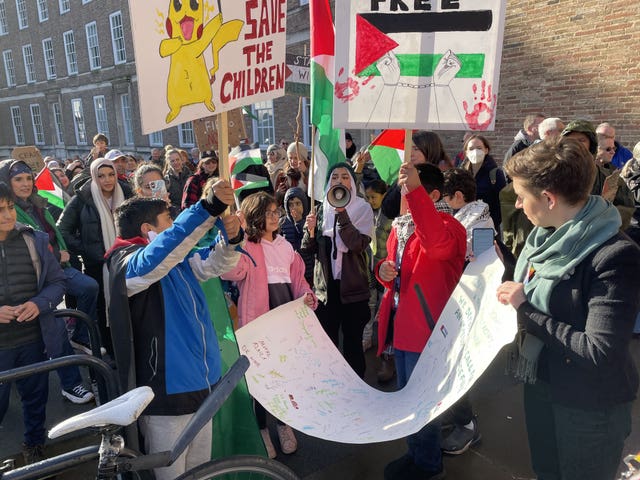 The protest was among School Strike for Palestine rallies which took place across the UK, with images on social media showing similar events in cities including London and Glasgow.
Speaking in Bristol, Ms Denyer told school children and protesters: "Thank you for taking a stand for Palestine and for calling for a ceasefire.
"The abhorrent situation in Palestine and Israel must end.
"I know we are all horrified by the Hamas attacks and we all want the immediate release of the hostages.
"Those atrocities do not in any way justify the level of bombardment of civilians, including many Gazan children, that has shocked the world."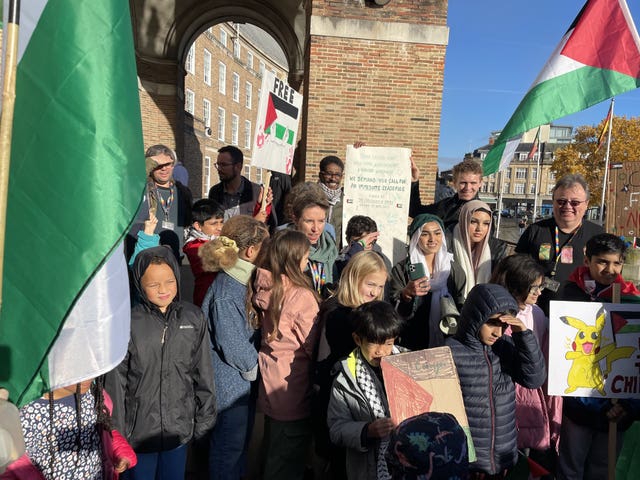 Ms Denyer described how a child at the first School Strike for Palestine had told told her: "I don't have to lie in bed wondering if the roof is going to come down on my head, like children in Gaza do."
She told the children gathered at the protest: "That broke my heart. None of you should ever have to imagine that happening."
The war, now in its sixth week, was triggered by Hamas' October 7 attack in southern Israel, in which the militants killed more than 1,200 people, mostly civilians, and captured some 240 men, women and children.
According to Palestinian health authorities, at least 11,470 Palestinians have been killed since the war began while about 2,700 people are reported missing.