An independent Scotland would be a "key influencer" in fishing negotiations if it was to join the EU, a minister has said.
Launching the Scottish Government's latest independence prospectus paper, Rural Affairs Secretary Mairi Gougeon also said any possible disputes with the rest of the UK over territorial waters could be resolved.
Ms Gougeon visited Dunbar harbour in East Lothian to launch the eighth paper in the series, which examines Scotland's maritime sector.
The 44-page document argues the UK Government's Brexit deal has delivered far less than was promised.
Many in the fishing sector have voiced unhappiness with the Brexit deal, but have stopped short of advocating for a return to the EU's Common Fisheries Policy – which sets fishing quotas for member states.
Speaking to the PA news agency, Ms Gougeon said she appreciated there would be "some apprehension" in the fishing sector about any return to the Common Fisheries Policy.
She said: "If Scotland rejoins as an independent country, we have a role in the decision-making there.
"We can help influence and modernise those policies too.
"So, I think it's really important to remember that and that we would be a key influencer, especially given the marine size that we have in Scotland."
The prospectus paper says an independent Scotland would show "leadership on the designation of marine protected areas, with Scotland already exceeding EU and global targets on this".
Earlier this year, the Scottish Government dropped controversial proposals to ban fishing in at least 10% of Scotland's seas – known as Highly Protected Marine Areas (HPMAs).
Ms Gougeon said Scotland already had 37% of its seas designated as marine protected areas, going beyond Brussels' targets.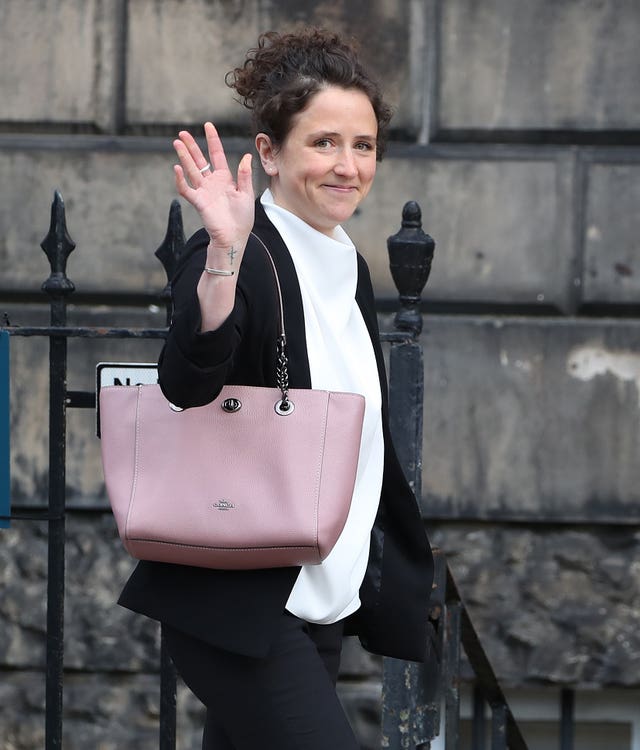 She said: "It's only by protecting (our marine environment) that we ensure we have these industries for generations to come."
The exact extent of Scotland's maritime boundary with England would be a matter of negotiation with the rest of the UK, she said.
Since devolution, an area of the sea extending east from the Scottish border is essentially disputed between governments in Edinburgh and Westminster.
The Civil Jurisdiction (Offshore Activities) Act defined the boundary as a straight line extending east from the Scotland/England border, however this was moved north by a statutory instrument following devolution.
Ms Gougeon said she was confident any disputes could be resolved, saying: "There would be negotiations that would go on in relation to that as well.
"But I certainly have no concerns about that.
"The sea area that we have in Scotland is six times the landmass that we have. It's also two-thirds of the overall EEZ of the UK.
"We have a sizeable marine area, but of course we would be having these discussions with the UK Government."