Sir Mo Farah insists he "wouldn't be" who he is today without sport after completing his last race at the Great North Run on Sunday.
The four-time Olympic champion announced his decision to end his career earlier this year and did so with a fourth-placed finish at the North East half-marathon.
He was cheered and applauded all the way down the Coast Road, offering high fives to spectators as he made his way down the final stretch of the course before crossing the finish line for the very last time.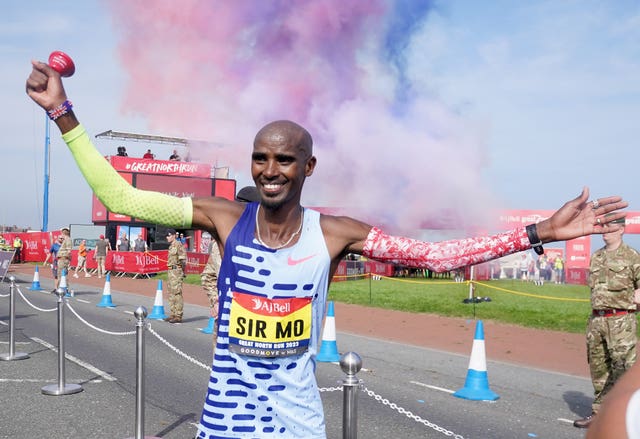 Plenty of children were in the crowds to cheer Farah for the final time and he knows just how important sport is for children, hinting it is an area he would "love to be involved" in post-retirement.
"I think it's so important for kids to be active and to get into sport," he told PA news agency after the race.
"I'm just honoured to be able to have that amount of people cheering for you and saying you inspire them.
"I think this legacy has to continue and we have to continue to support young kids and give them a chance.
"I'd love to be involved, like I said when I was a young little boy if it wasn't for sports I wouldn't be who I am today.
"Again, sports is what's taken me to this level, to be knighted by Her Majesty the Queen, to be able to win four Olympic gold medals – all these things again is sport and I love to be involved.
"I think taking it all in, enjoying it is really important for all of us to be able to give back to youngsters."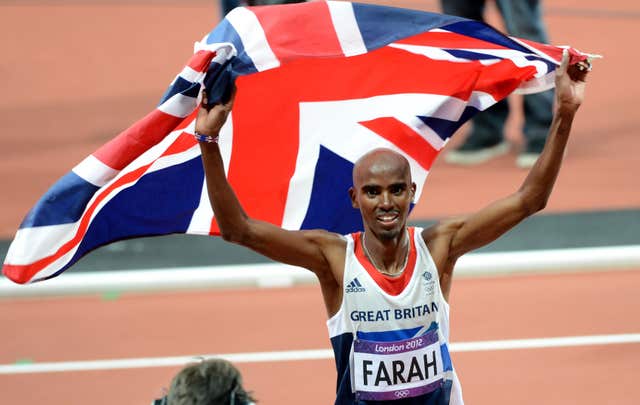 Farah's glittering career has seen him come along way since winning his first major medal at the European Championships in 2006 and has gone on to win six World Championship titles along with glory in the Olympic Games.
One of his greatest moments came as part of 'Super Saturday' at London 2012, where he, Jessica Ennis-Hill and Greg Rutherford all struck gold for Team GB within 44 minutes of each other at the Olympic Stadium.
He then added to 10,000m gold with the top prize in the 5,000m seven days later, before successfully defending his titles in Rio four years later.
For Farah, it was important to end his career at a race where he has enjoyed tremendous success, having won six times in the past.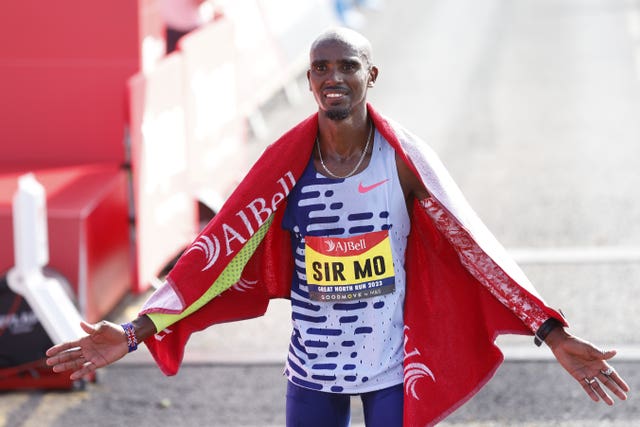 "When I spoke to Brendan (Foster) months and months ago, because I did want to end my career here, it was like OK and we knew that was the plan," Farah added.
"The North East is where my journey first started as a young boy, taking part in the one mile, two mile and I promised Brendan one day I'll come and lead that pack on that bridge for the Great North Run and I've done that for six times, won it.
"So, for me, it was really important to be able to give back and enjoy it in the streets of Newcastle."