Gareth Southgate says it would be "ridiculous" to overly experiment as England head to hostile Hampden Park to face in-form foes Scotland in a so-called friendly.
Both sides are on the cusp of qualification for next summer's European Championship as they meet on Tuesday evening for the 116th edition of the world's oldest international fixture.
Southgate sees England's first friendly fixture since March 2022 as an important test and learning step for his side, fresh from Saturday's challenging 1-1 draw against Ukraine.
Scotland have won their last five matches and will be roared on by a sold-out Hampden Park crowd on Tuesday, when the 53-year-old knows he has to get the balance right with his selection.
"We've got to find the right balance of physical freshness – we've had a day less preparation – experience, finding out about some players, winning, playing well," Southgate said.
"So, the usual things that are expected of us with England, really.
"But I think the first thing is we can't fiddle around with the team because we're playing a top-level side, who are going to be at full tilt and giving us a really high-level challenge.
"So, you can't overly experiment because that would be ridiculous."
Southgate largely stuck with the tried and tested with his squad selection for this September double-header, leading to starts for Harry Maguire and Jordan Henderson against Ukraine.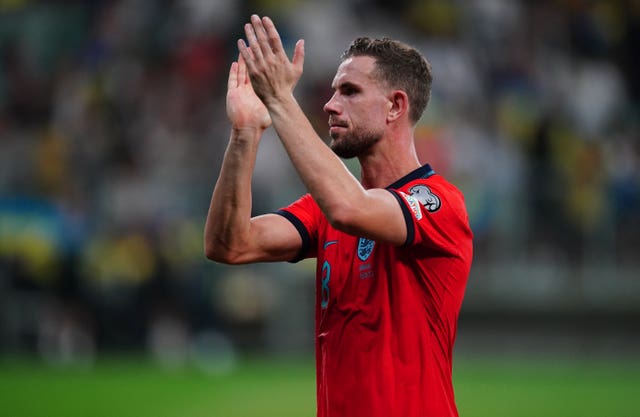 It was the former's first competitive start of the season and the first time the latter had represented his country since swapping Liverpool for Saudi Pro League side Al-Ettifaq.
Southgate was criticised by some for selecting the pair against Ukraine, while a disjointed, toothless performance hardly set pulses racing.
"I haven't seen it, so the reaction for us is, we're top of the group," said the England boss, who could hand Levi Colwill and Eddie Nketiah their debuts in Glasgow.
"I think we're the top scorers in Europe. The boys did a really good job in a difficult environment and we know that our attacking play didn't quite click.
"I think some of that was the surface, really, because to make those really incisive, quick passes at times you just needed a little extra touch or there was a little bobble.
"I'm very conscious I wasn't going to be too harsh on my internal review with the players.
"Because you could see moments when we're watching it back where the ball pops over players' feet or (someone) goes to play a ball first time, and it lofts in the air.
"Equally, that wasn't the case with everything that we did, so we're always challenging. We want to be better and better and we've got to set a high standard.
"We weren't as happy coming away with the point as we might have been but it's still a really good result.
"We saw what happened in our group later that night (with Italy drawing 1-1 with North Macedonia).
"When we beat North Macedonia people were questioning the quality that they had and the standard of the opposition, but Italy went there and couldn't get the win.
"So, we kind of know the cycle, frankly, with England. I've been in the job long enough now.
"It's constant, it's never-ending, but we have to really focus internally on what's important for us.
"Review to our own standards, review and make sure that we know what we're working towards, and what we're comparing ourselves against, really."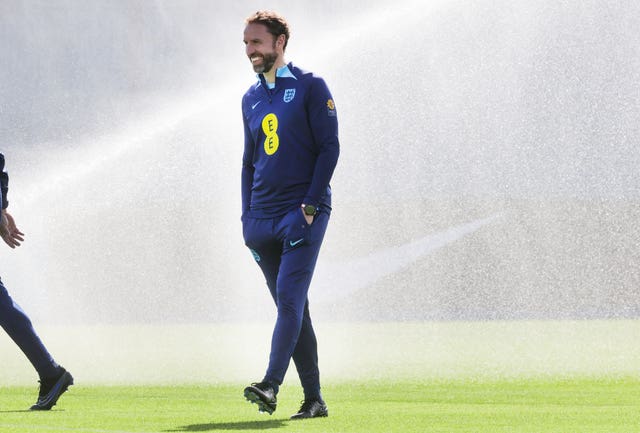 Southgate believes the trip to Glasgow will help in that on a night when England and Scotland will commemorate the 150th anniversary of their first meeting on November 30, 1872.
The former defender admitted he was briefly a member of the Tartan Army in his childhood.
"I mean, this is horrendous what I'm going to say here ahead of tomorrow, but I was supporting Scotland in 1978 because obviously we hadn't qualified," the England boss said.
"I kind of followed that through the trauma of Peru and the Netherlands.
"Then we were back in '82 and all of a sudden, you know, for me then onwards it was all about England.
"But, yeah, great fixtures. I've met so many of the former players over the years – worked with some of them, played with some of them.
"It's a fabulous game. I know there's a rivalry and I know people will be wary of it crossing a boundary, but it's a brilliant sporting rivalry and it's a great game to be involved in."