Freddie Steward has revealed that England's heroic defensive stand against Argentina was inspired by a blast from Kevin Sinfield that was delivered in the wake of their Fiji debacle.
Steve Borthwick's team opened their World Cup campaign with a 27-10 victory on Saturday despite playing 77 minutes with 14 men after Tom Curry was shown a red card for a dangerous tackle.
It was England's finest hour since Borthwick took over and it arrived just in time as, until that act of defiance at the Stade Velodrome, concerns were being raised over a defence that had leaked 30 tries in nine Tests.
A conclusive defeat by Fiji at Twickenham a fortnight earlier saw the team reach their lowest ebb – and Steward admits the players deserved the reaction from Sinfield that followed.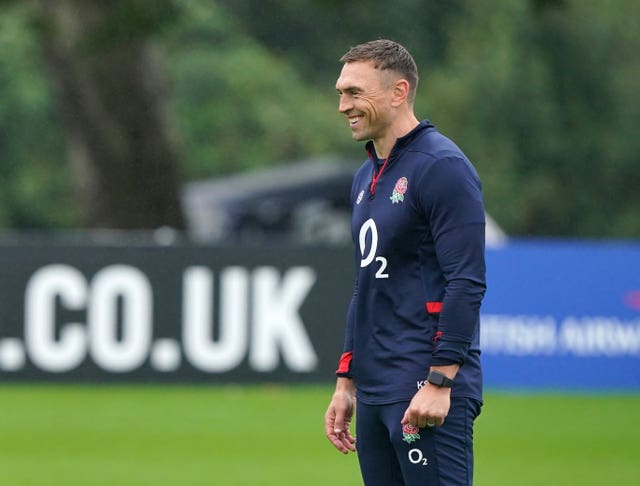 "We got a bit of a rocket after that game. There were no complaints about that, it needed to happen," the Leicester full-back said.
"We had a very thorough review, which we needed, and we reaped the benefits against Argentina. It was necessary for that to happen.
"That's what makes Kev such a good defence coach – he's so inspiring. He motivates us so much and he's the sort of bloke you don't want to let down.
"That's testament to him as a bloke. When you go out there, part of it is you do it for him.
"You don't want to see a guy like that, who puts his heart and soul into us in his work with his defence, feel let down.
"Kev is big on covering each other's backs. That's his big thing. He wants a defensive unit that are going to work incredibly hard for each other and, when it goes wrong, cover up for each other.
"Inevitably, you can be as good a defender as you want as a full-back but there are going to be times where it doesn't go to plan and that is where you get tested. That's his main ethos."
Now that England have successfully negotiated their biggest match since the 2019 World Cup final, they have been challenged by Sinfield to ensure their defensive masterclass in Marseille is not a one-off.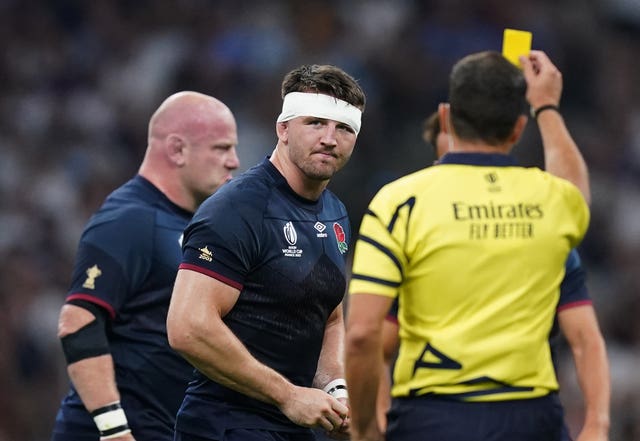 "It is just a start. We saw lots of what we had seen in training against Argentina, which is pleasing, but I still feel there is so much in this team – so much improvement, so much growth," Sinfield said.
"To get the win, given the noise that has been around us and the way the group have really circled the wagons – metaphorically that is – is really pleasing.
"We saw a fight, a spirit and attitude that the people at home supporting us and in the ground would have loved to have seen, and for us as coaches that is particularly pleasing, (but) we know we need to be better.
"Part of our challenge as coaches and part of the challenge of the playing group is to ensure this is not an anomaly, it is the start."
Curry faces a disciplinary hearing in Paris on Tuesday night when he is expected to learn the length of his ban for the dangerous challenge that led to a clash of heads with Juan Cruz Mallia.