Tottenham match-winner Dejan Kulusevski credited the calmness of head coach Ange Postecoglou for inspiring their last-gasp 2-1 victory over Sheffield United on Saturday.
Spurs were heading for a first Premier League defeat under the Australian after Gustavo Hamer put the Blades ahead in the 73rd minute.
But the hosts kept their composure and levelled in the eighth minute of stoppage time through Richarlison before Kulusevski rifled home the winner two minutes later to spark jubilant celebrations.
It helped continue the feel-good factor around the club and Swedish attacker Kulusevski paid tribute to his boss following a fourth consecutive league success.
He told SpursPlay: "I was quite calm. In the end I just tried to stay calm, it's just a game of football.
"When Richy scored, we knew we're not going to lose and then I got the ball and did my thing. I know I just need to make one good thing to score and that's what happened.
"We have got to stay calm. You see our coach Ange, he is on the side always being very calm so we have to do that as players.
"Stay calm, trust in each other and play like a family. We can improve a lot.
"First half we wanted to score too much, we thought we would score a lot of goals, but we have got to stay calm always and wait for the game to come to us."
Tottenham's late show ensured Postecoglou kept his lengthy unbeaten home league record, which now stands at 50 matches across spells with Yokohama, Celtic and Spurs.
The 58-year-old has not tasted defeat in a league fixture on home turf in almost three years since Yokohama lost to Kashima in November, 2020.
Postecoglou said: "I do put a big emphasis on that wherever I've been because ultimately for your supporters, as much as you enjoy the away wins because you've got to earn every one of them, it's when they come to their home ground that you want to really reward them.
"I've been very fortunate that at the last three clubs I've had, we've had even in Japan 30,000 to 40,000 and at Celtic they're always sold out and it creates an atmosphere and you can see it helps the team.
"I think that helps you as a club if you're really strong at home, so yeah it's something I'm proud of."
Sheffield United boss Paul Heckingbottom was left to reflect on another near-miss after they suffered a third loss of the season due to late goals.
Forward Oli McBurnie was also sent off deep into stoppage-time for a second yellow card, which Heckingbottom insisted was handed out by referee Peter Bankes due to a simple query.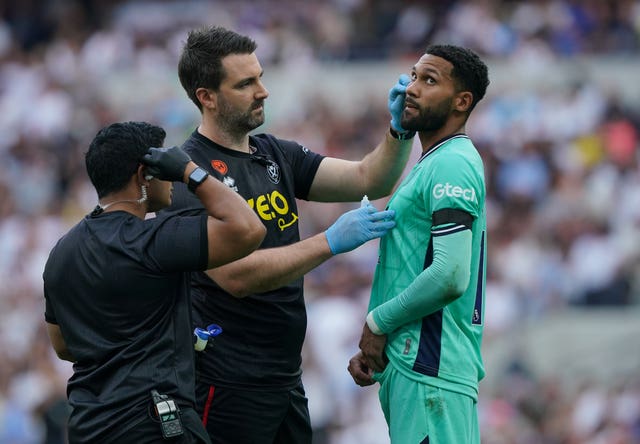 "A centre-back jumps into Wes (Foderingham), turns his back, leads with his elbow, Wes gets stitches and that's deemed a yellow card," Heckingbottom said.
"Oli McBurnie goes over to say he's pulling my shirt – not swearing – and he gets booked. Deemed the same offence. We've got a player missing now.
"(Officials) just do not know what they're doing and it's nothing to do with the results.
"Both sets of players are frustrated, both sets of fans are frustrated. Why? Because the people directing the game haven't got a clue about football. They do not know football."