England's Rebecca Adlington won gold in the women's 800m freestyle at the Commonwealth Games on this day in 2010.
Adlington added the 800metres freestyle Commonwealth title to her Olympic crown as she dominated from the start at the Dr SP Mukherjee Aquatics Complex in Delhi.
The then 21-year-old qualified second fastest for the final behind Wendy Trott, but it did not take long for her to assume control and she was more than two seconds ahead after 200 metres.
Adlington stretched her advantage to seven metres at the halfway point before Trott started making inroads in an attempt to chase down the double Olympic gold medallist.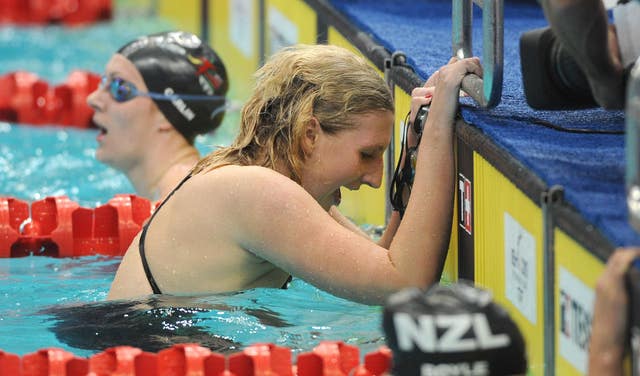 But Adlington's unassailable advantage was never seriously threatened as she touched home in eight minutes 24.69 seconds, more than two seconds ahead of Trott and Australia's Melissa Gorman.
Adlington was relieved that she had managed to deliver after being the favourite to win the race.
"It is the mental pressure I put on myself because I want it so badly," she said. "I have got the pressure because I have experienced the feeling of being on top and worry that I might never experience that feeling again.
"I've got to enjoy the feeling of wins like these."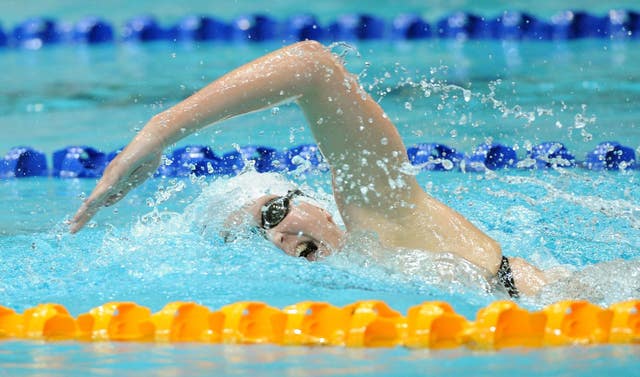 Adlington won four medals at the 2010 Commonwealth Games (Anthony Devlin/PA)
Adlington's win was her third medal of the Games after previously claiming bronze in the 200m freestyle and 4x200m relay, and she went on to secure another gold medal in the 400m freestyle.
She added: "Coming here if I wanted to get a gold medal it was going to be in that event to be honest.
"I just decided to go for it and went for it from the start and at 400 saw I was a bit ahead and thought 'I might as well stick at this pace, just keep it nice and smooth'.
"It wasn't about the time at all there, this week has not been about times for anyone, it's been about the racing.
"It's been a long season so it's nice to finish off with a gold medal."