The sight of a bloodied and bandaged Alexander Isak scrapping with Paris St Germain's defence signalled a new step in his blossoming career for Newcastle boss Eddie Howe.
Isak rekindled memories of Magpies warhorse Alan Shearer during Wednesday night's 4-1 Champions League demolition of the French champions when – after he had been left bleeding in a clash of heads with full-back Lucas Hernandez – he picked himself up and redoubled his efforts to spearhead the attack once again.
Head coach Howe was delighted with the 24-year-old Sweden international's response to his midweek misfortune.
He said: "Especially in recent weeks, I've seen a real desire off the ball from Alex to press, to work, to set the standards, really, from the front in terms of how we play off the ball and I think he's been terrific.
"It was not nice to see him cut and bandaged, I'd never say that, but it was nice to see a response to it. He responded and worked even harder, so full credit to him."
Isak scored twice in his first three games for Newcastle, including a fine strike on his debut at Liverpool, but was then sidelined for almost four months with a thigh injury he sustained on international duty, although Howe admits even that enforced lay-off proved fruitful.
He said: "It was a big change for him when he came to England because just the style of play and our style of play is different, so I think there was a period of adjustment for him.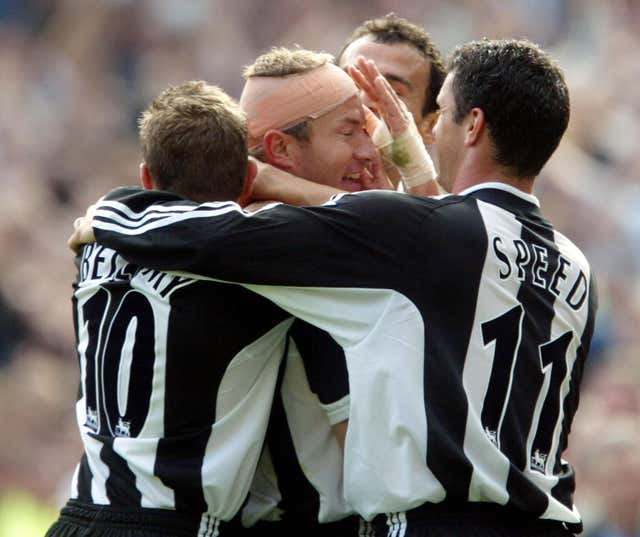 "But I think probably what helped him, actually, was his early injury gave him a chance to sit back and watch the team and to understand the expectations and how we do things. Sometimes you can see that even clearer from watching."
Former Real Sociedad frontman Isak, who is again likely to lead the line at West Ham on Sunday with Callum Wilson – like midfielder Joelinton – battling a hamstring injury, is the newly-enriched club's record signing with his fee eventually set to reach £63million.
But his efforts this week have been celebrated no more than those of defender Fabian Schar, whose £3m price tag when he joined the club from Deportivo la Coruna in July 2018, is starting to look like a spectacular bargain.
Schar's form under Howe has been superb and the 31-year-old capped a fine defensive display against PSG superstar Kylian Mbappe and company with a stunning injury-time strike from distance.
Howe said: "It's not about price because that's only what someone pays and what someone agrees to receive for the player. He's just been excellent, he really has.
"It's not a conventional centre-half's finish that, it's a centre-forward's finish, really. But he has the capability to produce moments that take your breath away. Technically he is so good.
"If he was starting his career now, he'd be worth an absolute fortune. He's a top player and I'm really pleased that he's getting the consistency and the accolades for his performances."