Virgil Van Dijk is excited by Liverpool's blend of youth and experience and hopes it can propel them to success this season.
The Dutchman was named as the Reds' new captain this summer following the departure of Jordan Henderson, who was among a number of long-serving players to leave Anfield.
This season has seen Liverpool boss Jurgen Klopp blood young talents like 17-year-old winger Ben Doak and 20-year-old defender Jarell Quansah along with new signings Alexis Mac Allister, Dominik Szoboszlai and Ryan Gravenberch.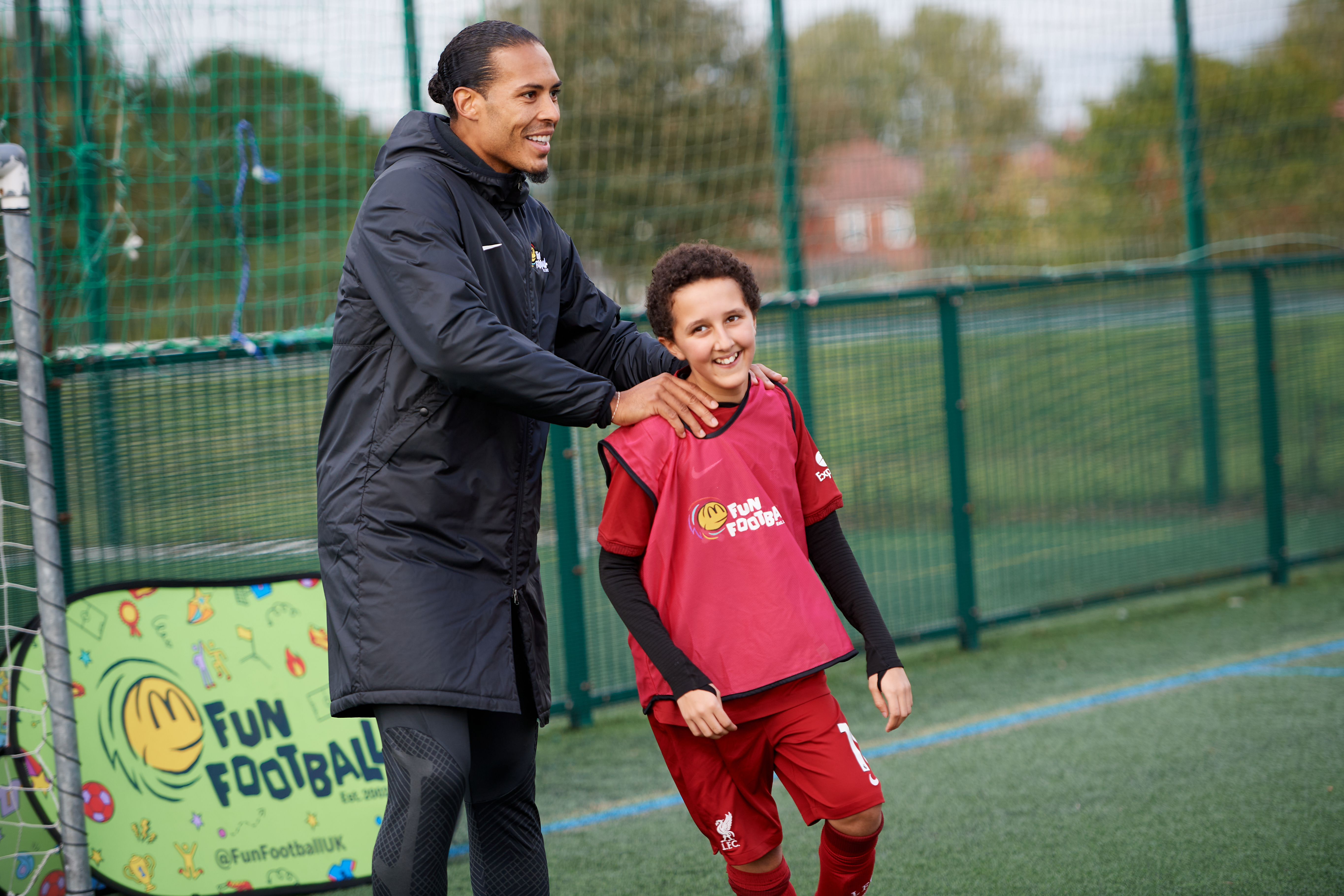 Van Dijk told the PA news agency: "I don't see it as a challenge, things happen for a reason, players move on and new players come in, players get new roles and I think that's a very exciting thing.
"Obviously the captain has changed, the vice-captain has changed, the leadership group has changed, the players have different responsibilities outside the pitch. I think everyone is enjoying their roles at the moment and the team spirit is very high.
"Everyone is realising that everyone has a role to play and, whether you start, if you're on the bench or whether you come on, everyone is trying to make a difference. I think so far that's really good and that's the basis of success.
"I think the squad we have at the moment looks very exciting. We have the quality to make it difficult for every team in the world."
Van Dijk enjoys helping guide the younger members of the squad, saying: "You feel a responsibility. I know exactly how I was when I came up the ranks when I was younger.
"It's never easy and, as one of the older guys, one of the experienced guys, I want to help them where I can.
"Obviously you don't need to hold their hands but you need to make sure they're able to perform in the best way possible and I think so far everyone is really enjoying doing that and we have to just keep that level."
The Reds certainly seem to have turned a corner after last season's struggles, winning seven games in a row in all competitions prior to last weekend's controversial loss to Tottenham.
Van Dijk admits it was initially tough to move on following Luis Diaz's wrongly disallowed goal and red cards for Curtis Jones and Diogo Jota, but he said: "It's part of life. Obviously it's difficult but life gives you challenges so you have to deal with it.
"You definitely can take a lot of positive things out of that game. Obviously it's quite difficult when you lose to see the positive things immediately and that was definitely a difficult period after the game but a couple of days later you realise and you analyse certain things.
"I was really proud to see how strong my team was as a unit. It's something to build on and we will build on this and just keep going."
Next up for Liverpool is an away trip on Sunday to Brighton, who will be looking for a response of their own after last weekend's 6-1 hammering by Aston Villa.
"It's not really about showing a reaction, it's just trying to play the best game that you can do at that time," said Van Dijk. "It's the last game before the international break so we want to finish this part of the season well.
"Obviously they had a difficult result the other day but I think they're a very, very good team with a very good manager, a clear style of play and it's always been difficult the games we've played against them over the last couple of years.
"It's going to be tough but we have to be confident and try to do everything in our power to win the game. Obviously we have the quality to make it difficult for them and we have to show it.
"The main thing for us is to stay consistent. That's the key to winning something. And obviously no injuries, and that's what we try to avoid. I'm very happy with the start we had as a team."
Van Dijk was speaking in his new role as an ambassador for McDonald's Fun Football, the largest free grass-roots participation programme in the UK, which offers 250,000 children every year the opportunity to play for free.
"I'm so glad that I'm part of this whole campaign," said the 32-year-old. "I just want to be an example for the kids. The last free football session I attended in the city centre of Liverpool I took my two eldest daughters with me and they had an amazing time."
:: McDonald's Fun Football offers girls and boys, aged 5-11, access to fun and inclusive coaching across the UK for free. Sign up now at
mcdonalds.co.uk/football