Qualifying for Saturday's sprint race in Qatar has been pushed back amid fears over the safety of the tyres.
The running had been due to start at 4pm local time (2pm BST), but it will be delayed by 20 minutes following revised track limits at the Lusail International Circuit.
The drivers will instead take part in an additional 10 minutes of practice at 4pm to familiarise themselves with the changes made to the track at Turns 12 and 13 prior to qualifying.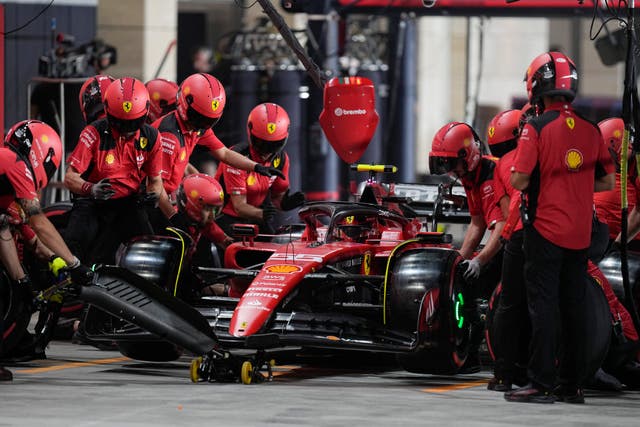 Formula One's governing body, the FIA, said "a separation in the sidewall between the topping compound and the carcass cords" were discovered on the Pirelli tyres following yesterday's one-hour running.
The FIA said the problem is likely to have been caused by a number of the high kerbs used at the circuit.
Additional analysis will take place following today's 19-lap race, and further action – which will include three mandatory tyre stops – may be taken for Sunday's grand prix which runs for 57 laps.
Max Verstappen will be crowned champion of the world for a third time if he finishes sixth or Red Bull team-mate Sergio Perez fails to finish outside the top three in Saturday's sprint.