Max Verstappen clinched the Formula One world drivers' title after finishing second in the sprint race at the Qatar Grand Prix.
Here, the PA news agency looks at the Dutchman's season and overall record in numbers.
3 – Verstappen has wrapped up his third world title.
11 – he is the 11th driver to win the title three times or more, and only the fifth to do so in successive years.
10 – along the way Verstappen produced a record-breaking run of 10 consecutive race wins, from the Miami Grand Prix in May to September's Italian GP.
13 – his overall win tally this season, from 16 races. He has finished second twice, and fifth in Singapore.
407 – Verstappen's points tally.
184 – lead over second-placed Red Bull team-mate Sergio Perez.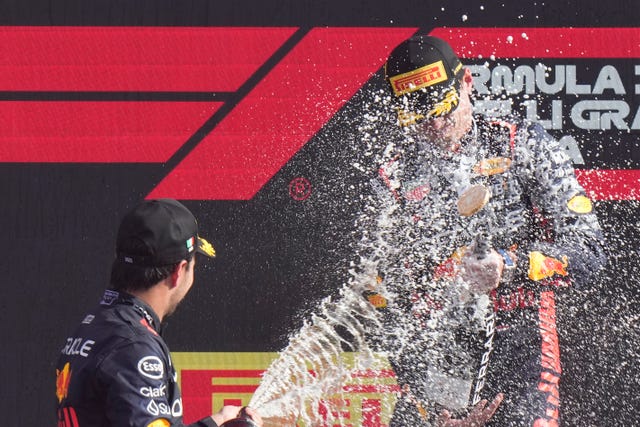 10 – pole positions.
7 – fastest laps.
2 – sprint race wins.
48 – Verstappen's career win total ranks fifth in F1 history. He has the chance to climb to fourth or even third by the end of the season, with Alain Prost winning 51 races and Sebastian Vettel 53.
6 – clinching the title in the Qatar sprint race means Verstappen did so with six grands prix remaining, equalling Michael Schumacher's record from 2002.