Beth Mead looks likely to make her long-awaited return to Arsenal's matchday squad when the Gunners host Aston Villa at the Emirates on Sunday, boss Jonas Eidevall confirmed.
The England forward, who won the Golden Boot in the Lionesses' Euro 2022 triumph, has not played for club or country since rupturing her anterior cruciate ligament (ACL) late last November.
Mead faces one final training session before her fitness for Arsenal's third meeting of the new Women's Super League season is confirmed, but the 28-year-old's manager was feeling optimistic after seeing her put through her paces on Friday morning.
Eidevall said: "In order to, for squad selection, we have one more training to go. If she goes through that training she should be 100 per cent ready for squad selection.
"She has a lovely energy, she plays the game with both her right and left foot with really good attacking qualities too. We all know that Beth Mead is a quality football player, so of course we are really looking forward to having her back on the pitch again."
Mead, whose injury ruled her out of this summer's World Cup, was one of four of Eidevall's players to sustain an ACL problem last season, drawing further attention to what many feel is a crisis facing women's football, where the issue is alarmingly common.
Netherlands striker Vivianne Miedema joined the 'ACL club' a month after her team-mate and partner Mead but is also edging close to a comeback, said Eidevall, while Leah Williamson, who captained England to the European trophy, will not feature until after Christmas at the earliest.
Defender Laura Wienroither ruptured her ACL in May, while fellow defender Teyah Goldie became the fifth victim when she suffered the same issue in August.
Eidevall said: "Viv has returned to team training, which is really nice, so obviously the next thing from team training is to start playing in games, if that's friendly games or internal games behind closed doors and so on.
"That's the next step, and from there on obviously you're not miles away from being able to be selected to be in the squad, so she's definitely getting close."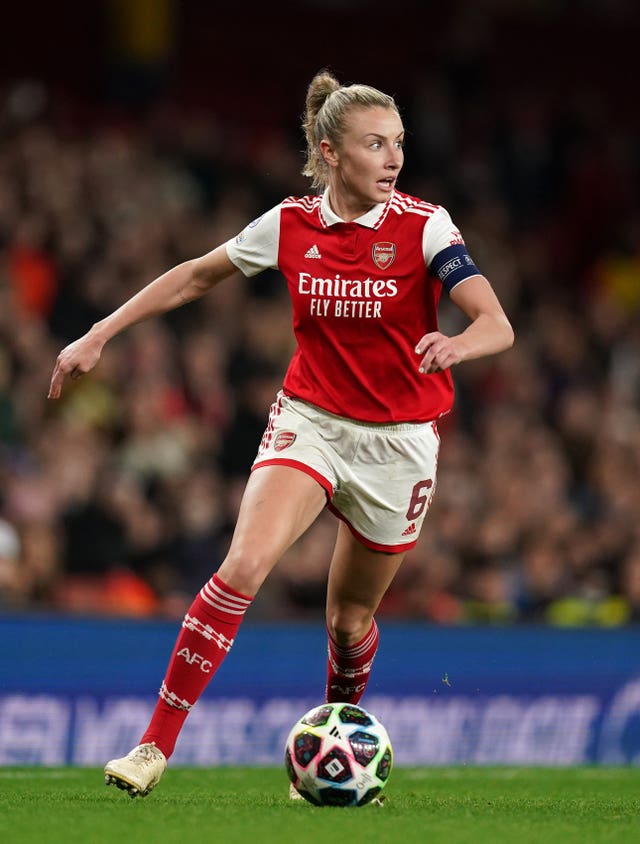 While the unfortunate quintuplet of team-mates have been able to support each other through the long recovery process, Eidevall and his staff do not believe in a one-size-fits-all approach.
He added: "Unfortunately we have a group of players that went through the same thing. I think, though, at the end of the day you need to deal with your things yourself, because even if it looks on paper that you have the same injury, it's never exactly the same.
"There are always differences. There can be similarities and yes you can help, but at the end of the day everything is going to be unique to you as an individual. I try to be very mindful of treating people with similar injuries like a package."