Formula One's gamble to bring the sport back to Las Vegas backfired on a shambolic opening night in Sin City.
After months of build-up to an event – billed by F1 executives as the greatest show on earth – practice was abandoned after just eight minutes.
Here, the PA news agency takes a look at the key questions surrounding the farcical opening to this weekend's maiden race on the Las Vegas strip.
What happened?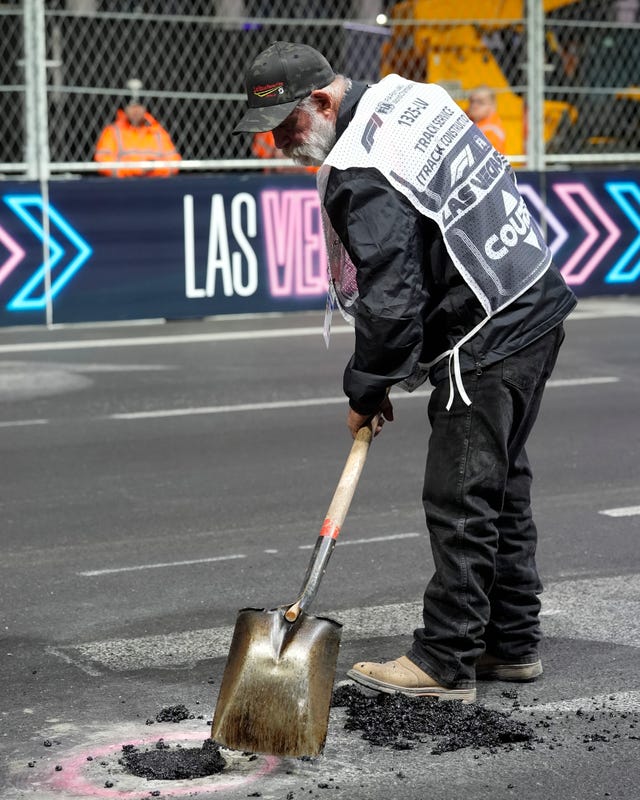 As Carlos Sainz approached 200mph on the Las Vegas Boulevard, a water valve cover broke free from the tarmac and tore into the underbelly of his Ferrari.
The force of the impact visibly jolted Sainz in the cockpit and, amid a flurry of white smoke and orange sparks, disabled his machine.
Race director Niels Wittich red-flagged the session, but not before Esteban Ocon also struck the debris.
The one-hour running, which began at 8:30pm local time was suspended at 8:38pm. At 8:49pm it was announced it would not be resumed.
Were the drivers hurt?
Both Sainz and Ocon escaped without injury – but their cars were severely damaged. A giant whole tore through Sainz's Ferrari leaving his mechanics facing an extensive repair job. Ocon required a new chassis, but he was able to take part in second practice.
How did the FIA respond?
All 30 manhole covers along the 1.2-mile 210mph Las Vegas Boulevard were inspected. The covers were removed, and the holes filled with concrete and quick-drying resin. The FIA's standard procedure is to seal or weld the manholes but that process failed in Las Vegas.
Second practice had originally been scheduled to start at midnight local time. But it was pushed back to 2am, and then 2:15am before the cars eventually rolled out at 2:30am in front of empty grandstands, with fan areas closed at 1.30am. A two-hour window is required to reopen the public roads at 6am in Sin City, meaning the running had to cease at 4am.
Has anything like this happened before?
The problems of loose manhole covers at street venues is not a new one. Jenson Button struck a dislodged drain in practice in Monaco in 2016, while George Russell also ran over a drain cover in Azerbaijan four years ago.
But the embarrassing failure in Las Vegas comes 48 hours after a Superbowl-like opening ceremony, and a day after triple world champion Max Verstappen called the staging of the Grand Prix – the first here in four decades and maiden event on the strip – as "99 per cent show, and one per cent sport".
What did they say?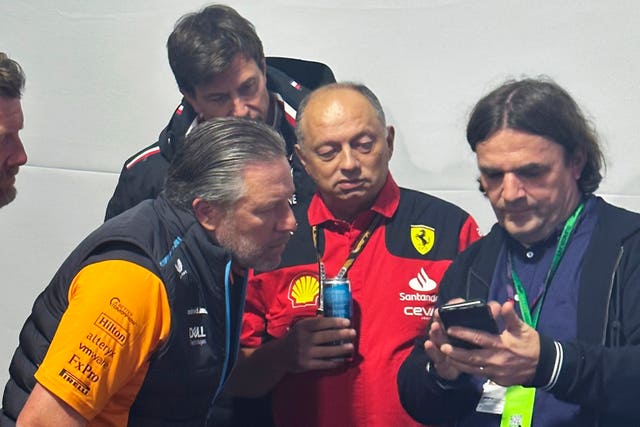 A furious Ferrari team principal Frederic Vasseur labelled the chaos as "unacceptable" following millions of dollars of damage to Sainz's car. But Mercedes boss Toto Wolff launched a wild and ill-judged defence.
"This is not a black eye (for F1)," said Wolff. "This is nothing. We are on a Thursday night – a free practice session that we are not doing – and nobody is going to talk about that tomorrow.
"It is completely ridiculous. How can you even dare to talk back about an event that sets the new standard? You are speaking about a f****** drain cover that has been undone. It is nothing!"