Mercedes boss Toto Wolff lost his cool in a wild and chaotic defence of the shambolic start to this weekend's Las Vegas Grand Prix.
On Formula One's much-anticipated return to Sin City after more than 40 years away, opening practice was scrapped with just eight minutes on the clock when Carlos Sainz's Ferrari was damaged by a drain cover at 210mph.
Second practice was delayed by two and a half hours as repairs were carried out. The running then took place in front of empty grandstands after disgruntled spectators were ejected to comply with local employment laws.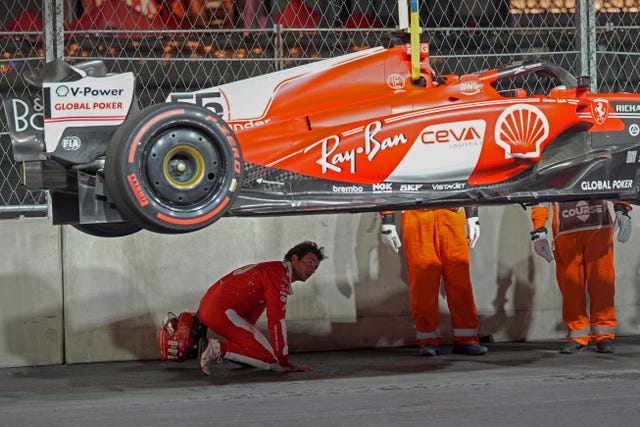 However, Wolff – whose position at Mercedes is under scrutiny following his team's abysmal performance at the last round in Brazil – elected to fight Formula One's corner.
"This is not a black eye (for F1)," said the Mercedes team principal. "This is nothing.
"It is Thursday night. We have one practice session that we are not doing. They are going to seal the drain covers and nobody will talk about that tomorrow."
A journalist described Wolff's comments as "absolute rubbish", leading the Austrian, 51, to hit back: "Did you ask the question? It's completely ridiculous, completely ridiculous.
"How can you even dare to talk badly about an event that sets the new standard? You're speaking about a f****** drain cover that's been undone, and that has happened in F1 before.
"It is first practice. Give credit to the people that have set up this Grand Prix, and that have made the sport much bigger than it ever was.
"(F1's owners') Liberty Media have done an awesome job, and just because a drain cover has become undone, we shouldn't be moaning.
"We need to analyse how we can make sure that this doesn't happen again. But sitting here talking about a black eye for the sport on a Thursday evening… nobody watches that in European time anyway."