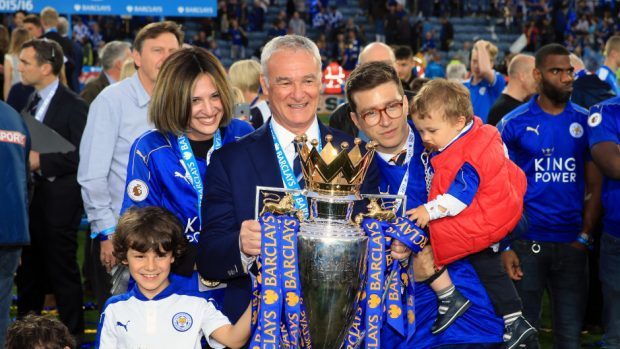 Week five of the English Premier League season is here already. The window is closed and teams are settling down and heading for the winter and it's time to pick this week's team on Premier Punt.
Manchester City won the big derby (just) but their first half performance showed a glimpse of what might be to come when Pep has them fully under control….frightening! My selections were average last week. Even though I still had a few goal scorers in the team I failed to win any cash prizes on Premier Punt.
However, as with every week on Premier Punt a new week means a new team and deciding who to pick and who to drop. Liverpool host Chelsea in the second of Sky's new Friday night football package and, as a result, this game is not included in Premier Punt's weekly games. There are still nine other quality fixtures to choose from though.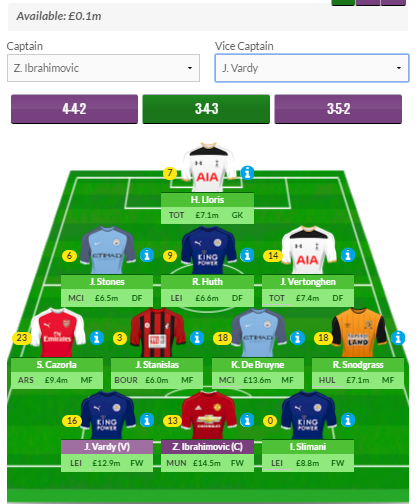 Formation
I'm sticking with my preferred 3-4-3 formation this week. As I've said before, you can't get enough potential goal scorers in your team and, as opposed to a 4-3-3 system, an extra midfielder with a bigger goal threat is better than a defender who can't keep a clean sheet.
Keeper
My keeper last week not only failed to keep a clean sheet but managed to score an own goal! Petr Cech earned me zero points last week. I'm taking his North London rival, Hugo Lloris, this week as my goalkeeper. They return to White Hart Lane from their midweek nightmare at Wembley, against Sunderland. I'm just hoping Jermaine Defoe doesn't come back to haunt his former club.
Defenders
Two of my defenders scored last week although none kept a clean sheet so a bit of a mixed bag really. Those leaked goals probably cost me a few quid on Premier Punt.
Along with the Spurs goalie I'm picking Jan Vertonghen at the back. He is also a decent goal threat at set pieces.
Leicester are at home to Burnley following their Champions League exploits in midweek and with the feel-good factor there I'm taking Robert Huth for a clean sheet and maybe a goal from corners.
Completing my defence is John Stones. Not much chance of a goal from the big man but I'm sure Manchester City will not lose any goals at home to Bournemouth.
Midfielders
My midfield was a disaster last week. I picked up one goal from my cheapest player, Robert Snodgrass at Hull City, and even that was a last minute free kick.
Paul Pogba will have better days than last weekend's derby and both Willian and Ross Barclay were substituted without any impact, Barclay at half-time.
My four in midfield consists of Cazorla, Stanislas, De Bruyne and Snodgrass. I'm keeping Snodgrass in because he's in good scoring form and he's cheap.
Stanislas is even cheaper and, to be honest might just be making up the numbers, but Cazorla and De Bruyne are class… and expensive. Hull and Arsenal meet at the delightfully named Kcom stadium…..quality!
Strikers
Up front it's Ibrahimović, Vardy and his new team mate, Slimani. I'm taking a bit of a punt on Zlatan as I think he might be rested, especially if he's selected for Thursday's Europa League match in Rotterdam. If selected he's worth a goal as he was last week. United are away to Watford on Sunday at lunch time.
As stated earlier, Leicester host Burnley on Saturday. Vardy is getting back to form and, hopefully, the Algerian, Slimani, wasn't just signed because he's Mahrez's mate. He was top scorer in Portugal last season and will be looking to make a big impact in front of his new supporters.
Apart from Zlatan's goal last week my strikers didn't get me too many points. Rashford came on as a sub at half-time and Bony had a quiet game for Stoke City.
I'm looking for a better return on Premier Punt this week.
GET IN THERE!!!!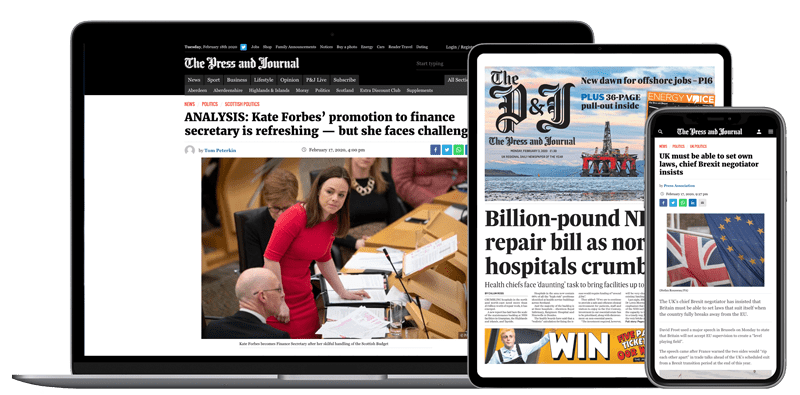 Help support quality local journalism … become a digital subscriber to The Press and Journal
For as little as £5.99 a month you can access all of our content, including Premium articles.
Subscribe