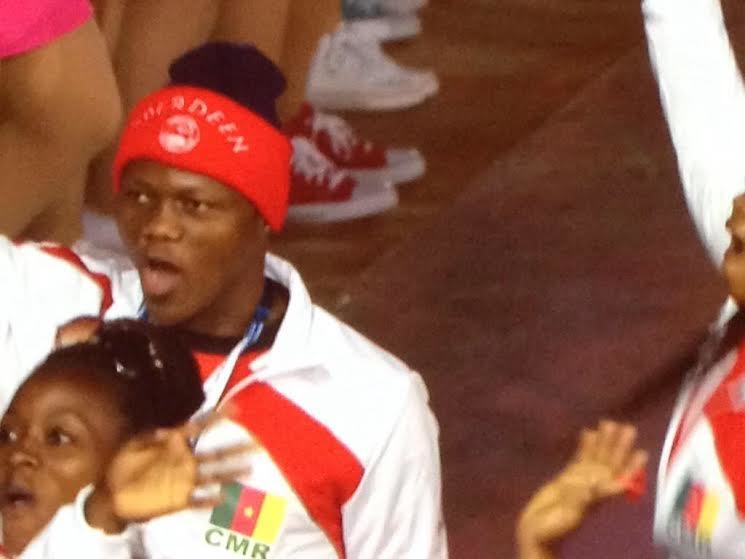 Millions of people have tuned in to watch the Commonwealth Games opening ceremony this evening – but did anyone spot the Cameroonian in a Dons hat?
As all the competing countries from around the Commonwealth entered the stadium carrying their country flags and wearing traditional clothing, nobody expected to see an Aberdeen FC hat.
The Cameroonian wrestling team have been training in Aberdeen Sports Village in the build-up to the Games and presumably picked-up the hat in his time near Pittodrie.
It was certainly a bit of an unexpected publicity boost for the Dons!