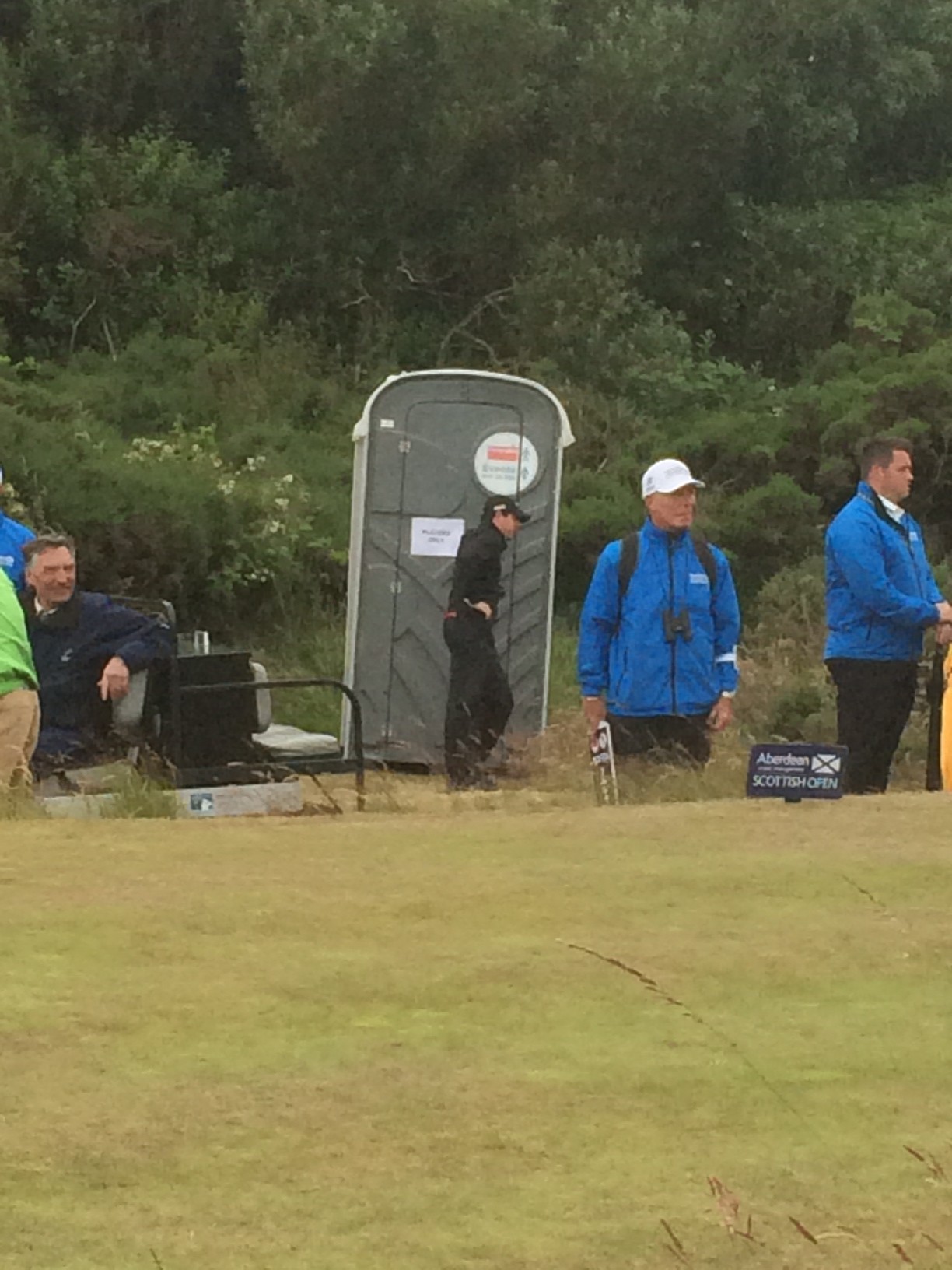 Pictures have emerged of the moment Rory McIlroy locked playing partner Jamie Donaldson in a portable toilet as a practical joke at the Scottish Open.
He pulled the stunt just minutes before hitting a monstrous 436-yard drive in his record-breaking round on the first day of play at Royal Aberdeen on Thursday.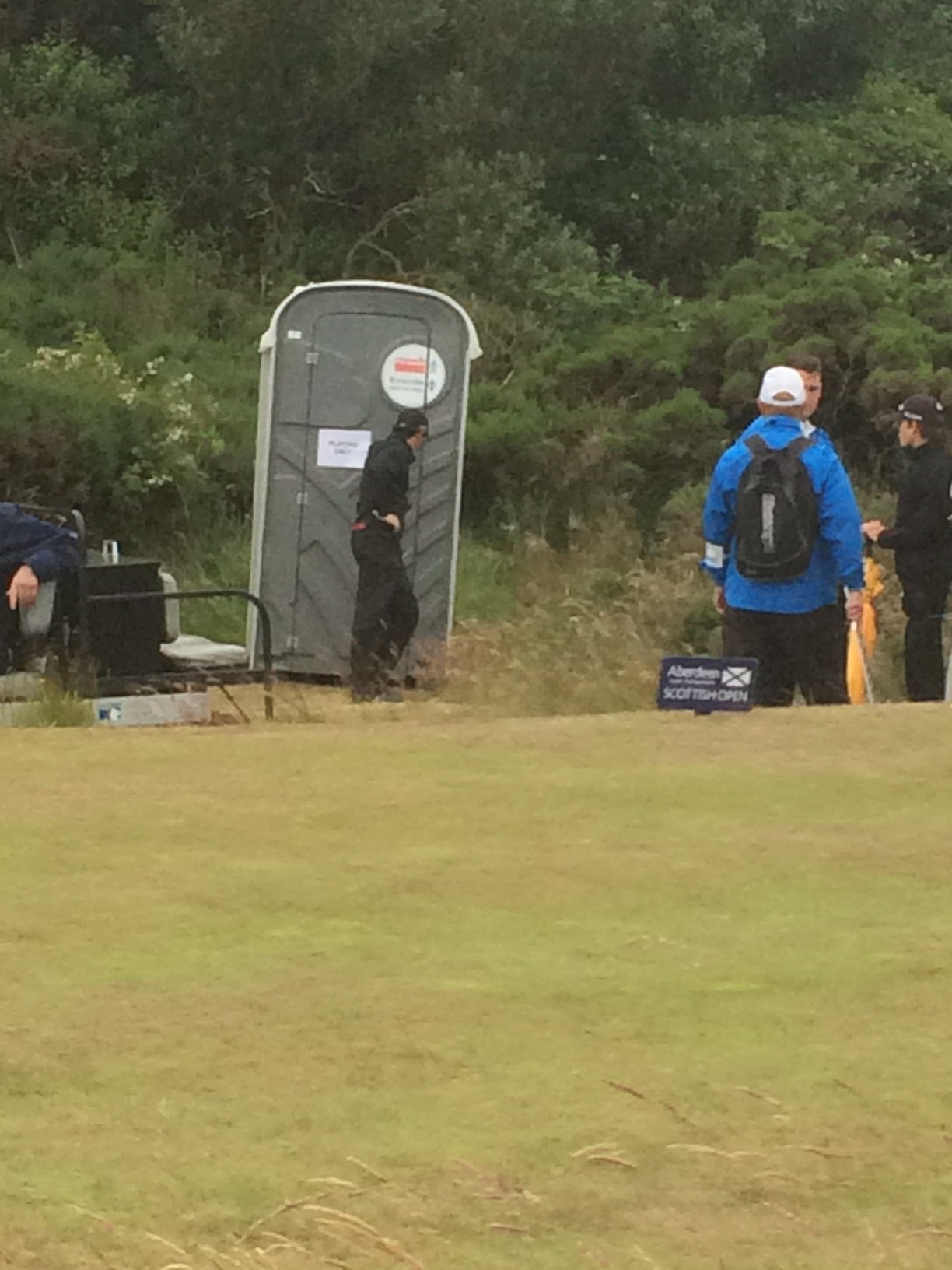 McIlroy was making his way from the 12th to the 13th hole alongside Thongchai Jaidee when Jamie Donaldson made a pitstop at a player-only toilet.
And to the amusement of the waiting crowd, McIlroy saw an opportunity to have some fun and held the door shut so his opponent couldn't get out.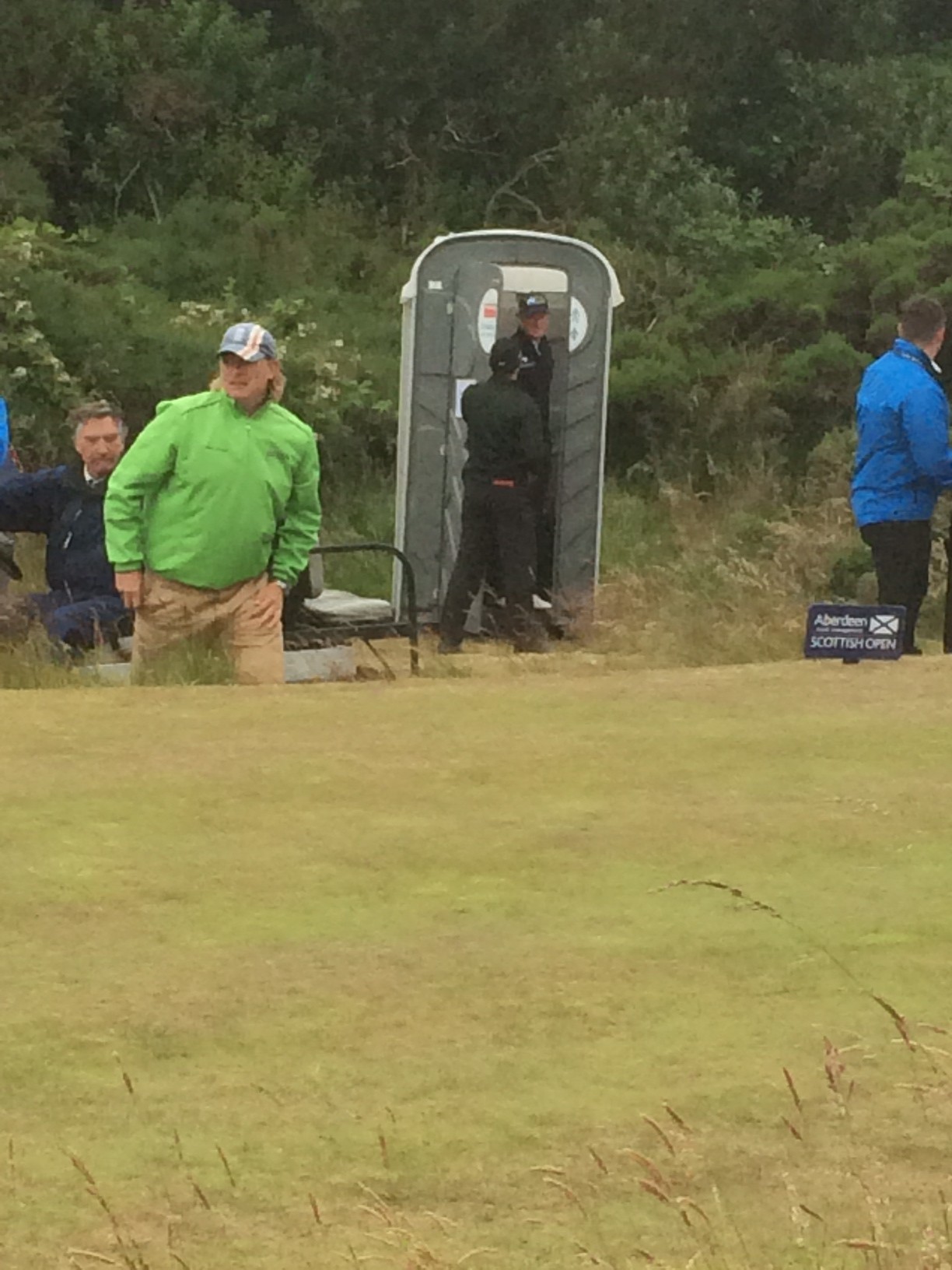 Steve Cook, 54, who saw the prank in action said: "It contradicts the normal view of golfers who often don't even speak to each other during a game.
"Players are usually straight and boring so it was nice to see McIlory inspire some laughter."
There were around 60 people in the crowd at the time of the antic.
Mr Cook, who was watching the game with two friends, said: "People were surprised but they laughed and joked about it.
"After all it's a guy breaking the order and that's the way it should be."
Check out the video below of the 25-year-old prankster's massive 436-yard drive that he hit straight after the joke.
Speaking to the press about the drive afterwards, he said: "They all said 'Well done' and I told Poulter it was a three-wood."
"It was wind assisted and downhill with firm conditions, but still, it was a good drive.
"I was confident because I knocked it on in Wednesday's pro-am. So I was sure what line to take and just stepped-up and hit a good one."