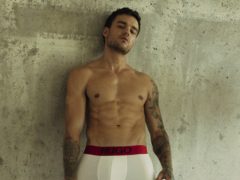 Liam Payne shows off his toned torso as the pictures for his collaboration with Hugo Boss are unveiled.

With Valentine's Day looming, we have sourced some seductive styles to inspire your date-night outfit.

A flirty fragrance makes the perfect gift on Valentine's Day. Claire Spreadbury sniffs out the best Flowers and chocolates are all very well, but receiving a beautiful bottle of perfume or cologne on February 14 (ideally paired with underwear) is always better. So why not opt for a different sort of bouquet this year, and frolic with fragrance instead?