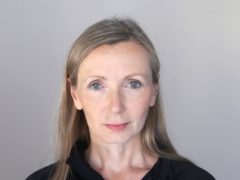 Northern Irish novelist Anna Burns has said the Troubles were "impossible to avoid" in a culture steeped in division.

Tattooed muscle men in tight pink shorts. Drag queens in ballgowns and bedazzled bras. A tiny tot in kaleidoscopic fairy wings. Whole families out for a day of fun, cheering on the out-and-proud crowd marching through the streets of Belfast.
A man thrown from a British military helicopter during the Troubles has warned that a failure to declare his treatment as torture has given a legal all-clear for brutal interrogation tactics around the world.