Special offer – £10.99 for the first three months
Exclusive offer
NEW Digital ePaper and web pack
Access to our NEW digital ePaper & App, and unlimited access to Press and Journal website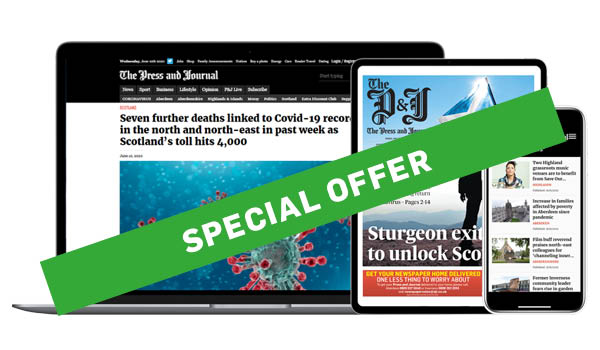 £10.99 for the first 3 months.
Then £15.99 recurring monthly.
Subscribe Today
Enjoy The Press and Journal newspaper as a digital ePaper on your smartphone, tablet and computer.
Unlimited access to all articles on The Press and Journal website, including premium articles. All the latest news, sport, business and much more, viewable on your smartphone, tablet and computer.
Our brand new digital ePaper app. Read your ePaper with improved zoom and article view functionality, a better menu, so that finding all the paper supplements is easy and interactive puzzles.
Unlimited access to The Press and Journal Live app. Enjoy personalised news feeds, fast load times and offline mode for news on the go.