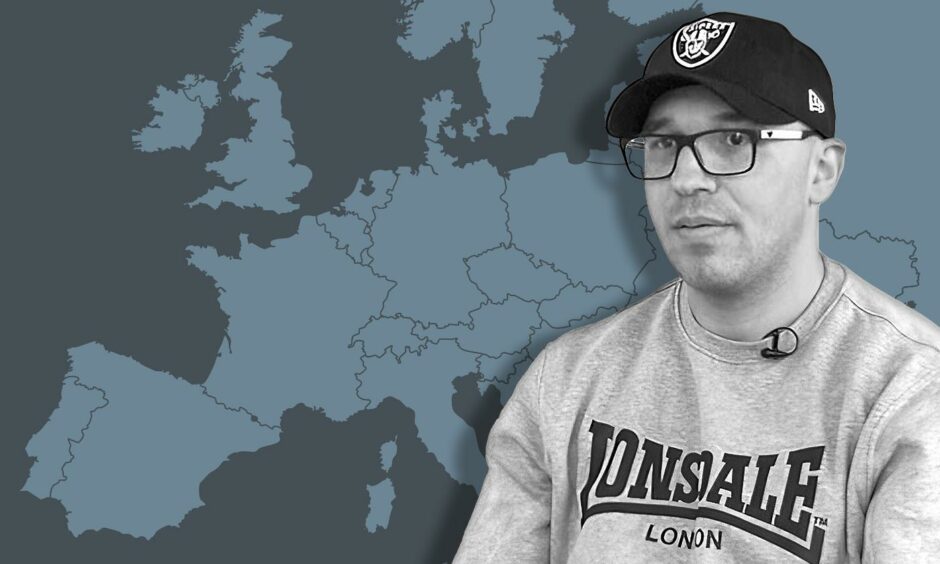 This man says he entered a witness protection programme after helping bring down an organised crime group trafficking guns and drugs across Europe.
But seven years after being whisked away by the Spanish authorities he claims he and his young family have been abandoned in Aberdeenshire with no money, no job and no identity.
Now, with nowhere left to turn, Alan Kent Garcia reveals himself for the first time.
Alan's crucial testimony
When he first met The Press and Journal at a Starbucks in Aberdeen last month, Alan was desperate.
He says he can't work, his Universal Credit has been stopped and so has his child benefit due to Spanish authorities cancelling his assumed identity.
A man in his late 30s with a wife and a seven-year-old daughter, Alan doesn't know how his family can survive.
Alan says he provided crucial testimony in Spain as part of a Europol investigation into crime bosses in Russia, Lithuania, Spain and the UK among others, and was then placed in the Spanish witness protection programme.
He has official paperwork which he says backs up his claim and this has been seen by The Press and Journal.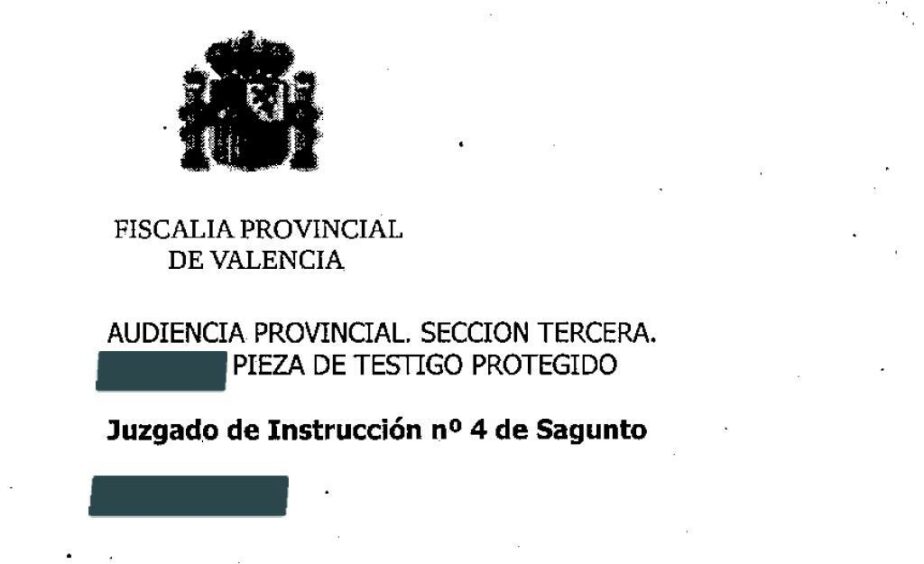 Sources have also confirmed Home Office verification of Alan's entry into the Spanish programme.
The Press and Journal has also heard recordings of phone calls between Alan and, who he says, are Spanish police officers from Mossos d'Esquadra (Catalonian police) discussing the case and his current predicament.
But after six years of arguments with Spanish authorities over a lack of proper documentation for his family, Alan saw his and his family's protected status cancelled last year.
His new identity is no longer valid. His former identity already known to dangerous criminals.
Alan still fears they will kill him if they find him.
But, as a husband and father, he believes he has been left with no choice but to speak out and reveal himself in the hope the UK Home Office will hear his pleas for help.
'Now I am scared'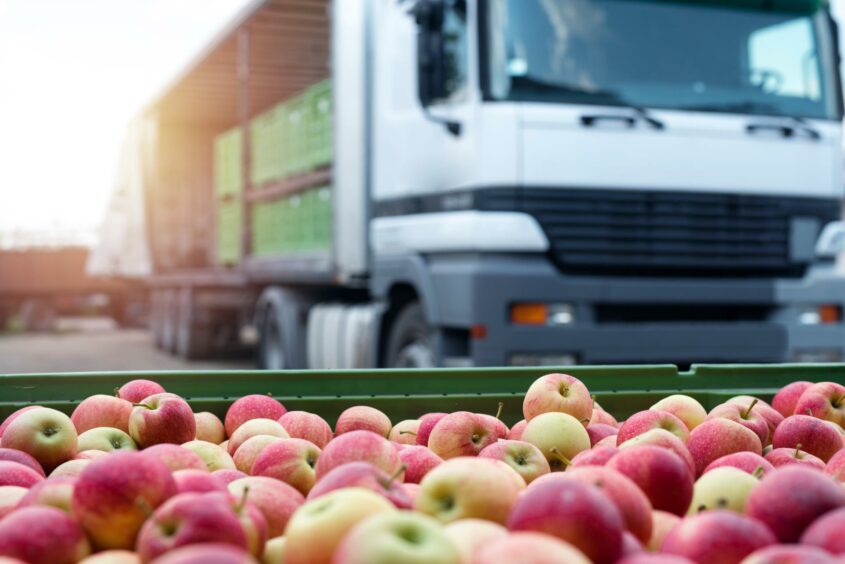 In his previous life, the man now known as Alan Kent Garcia sold fruit and veg in the village of Torres Torres close to Valencia in Spain.
He also ran transport and logistics for other local suppliers through Eastern Europe where he is originally from.
One of his main clients was the mayor of the town Rafael Gil.
However, the network of businessmen were not as they seemed.
By December 2014, Alan was getting reports from his drivers that something strange was going on in Belarus during their trips towards Russia.
The drivers complained that paperwork was getting changed and the people dealing with the goods didn't look like workers that would usually unload trucks.
They looked like mobsters.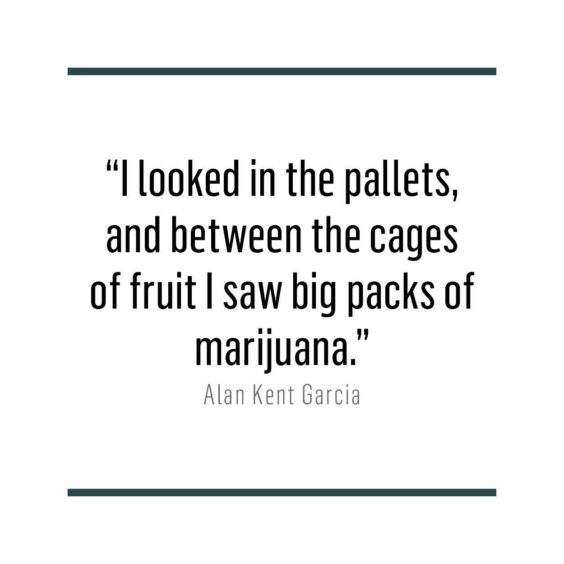 After numerous complaints over many weeks Alan visited one of the factories in Spain where goods were being delivered.
"I looked in the pallets," says Alan, "and between the cages of fruit I saw big packs of marijuana."
The entrepreneur knew he was in trouble because the transport documents were signed in his name.
A few days later he visited another warehouse to check more pallets.
This time he found guns.
"Now I am scared," said Alan.
14 months in a hotel room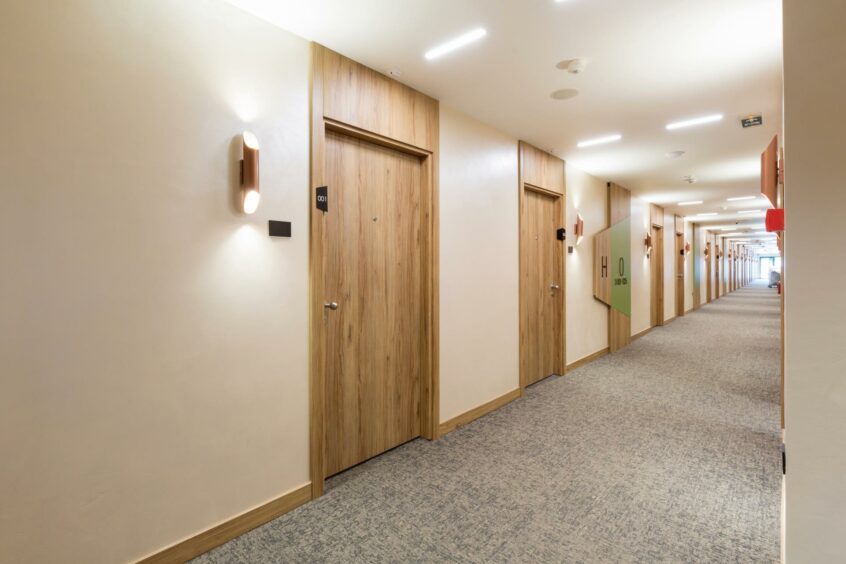 Due to the mayor's involvement in using his transport business, Alan claims he didn't trust the Torres Torres police.
Or the police in Valencia.
Instead he travelled nearly 200 miles across Spain and told officers in Catalonia what he had witnessed.
The authorities did not hesitate.
That same day, in early 2015, Alan, his wife and his six-month-old daughter were taken to a hotel room in Barcelona and placed in witness protection.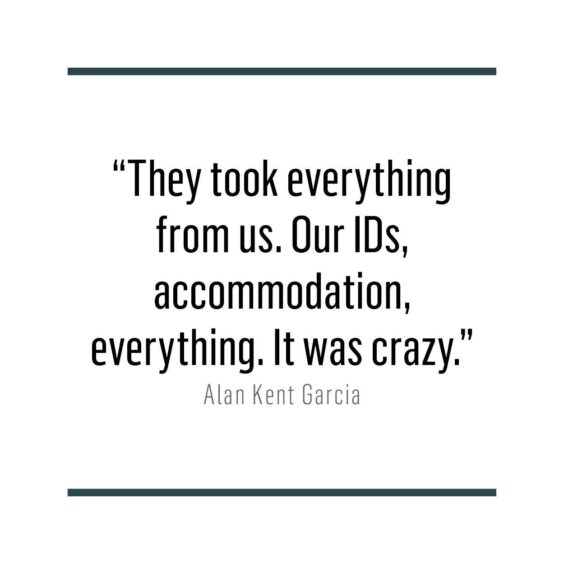 "Our drama started from that day," says Alan.
"They took everything from us. Our IDs, accommodation, everything. It was crazy."
Alan claims the Spanish authorities took his property, his savings, his credit cards, his cars and his business.
For the next 14 months he was confined to the hotel room.
"I didn't see nothing (of the outside)," says Alan.
"I started drinking badly – I was so scared, I started drinking every single day.
"I would wake, have two or three wines and go to sleep again.
"I was not allowed to leave the property.
"They explained that this was for our security."
The only time Alan was allowed to leave the hotel room was to meet with the judge.
Given €6,000 and told to flee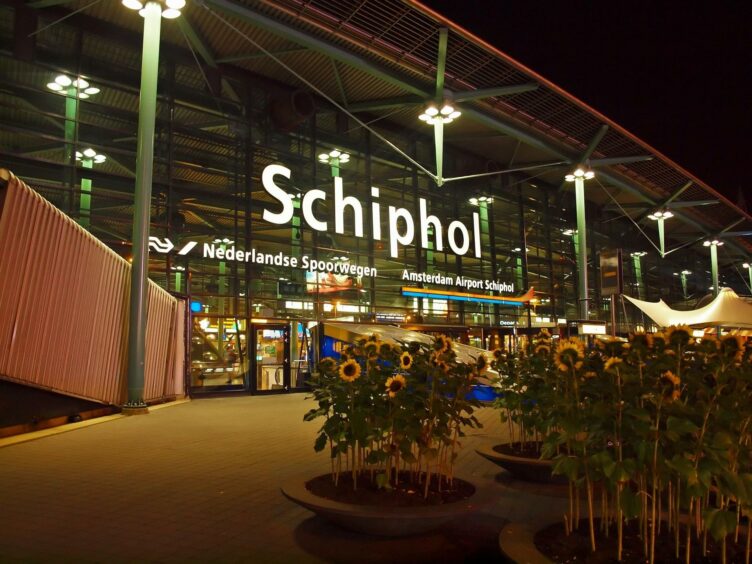 Europol says more than 50 people were arrested in the case, which Alan claims was sparked by his testimony.
A terrifying gang of Lithuanian criminals known as "death traffickers" were identified.
One of their alleged leaders, Darius Macianskas, was arrested.
Officers claimed he was the boss of an international group working across Lithuania, Spain, the United Kingdom, Ireland, Russia, Morocco, South America and more.
The mayor, Rafael Gil, was found guilty of trafficking crimes but never spent a day in prison.
Arms modification workshops and marijuana plantations were seized.
Detectives believed the gang had been selling weapons to terrorist groups.
With the amount of attention on the case Alan claims he was told by Spanish police it would be safer if he left the country.
He was given new passports, a letter confirming his protection status and €6,000.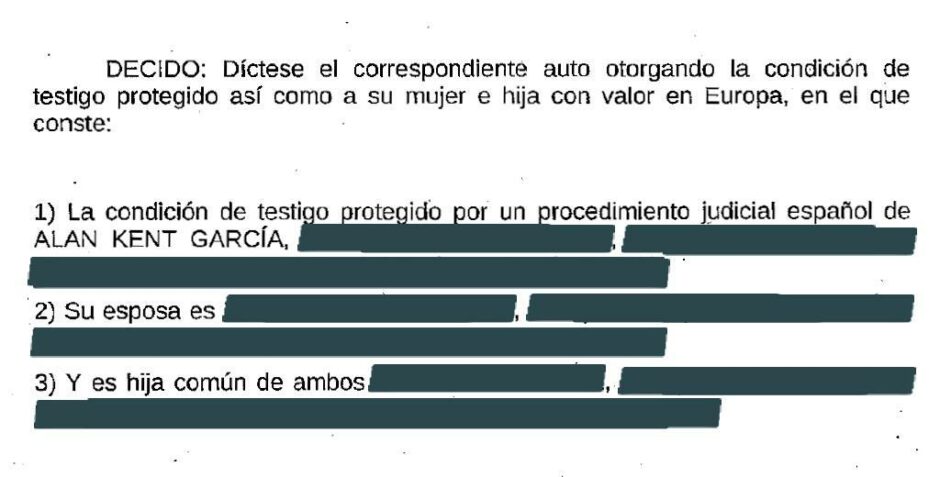 The advice was to travel to Schiphol Airport in Amsterdam.
Alan assumed that the governments had agreed a plan for his protection for when he arrived in The Netherlands.
But Dutch police were shocked when the fleeing family reported to them upon arriving in the country.
"I was so stupid, I was so naïve," says Alan.
"I was thinking that someone expected me there.
"I was with my child, with my wife."
Despite the initial confusion, Alan and his family settled in the country before running into their next problem – an issue that would plague them around Europe.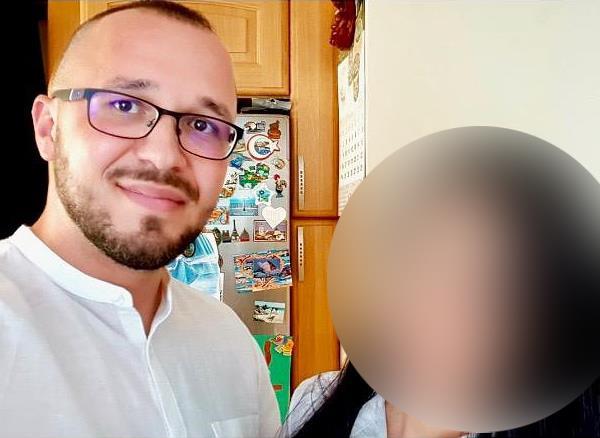 Spain had not provided Alan and his wife with a birth certificate for their daughter.
The parents had no way of proving to social services that it was their child.
Fearful of losing their daughter they fled again.
Protected status revoked
Over the next two years the family travelled across Europe seeking asylum.
From Switzerland they went to Austria, then Germany and Scandinavia but their daughter's lack of documentation continued to be an issue.
Eventually the family ended up back in Alan's native country in Poland.
Again they found work and managed to settle until a double blow sent them on the run again.
Alan was in an accident which left him needing extensive hospital treatment. Despite being in Poland, the country of his birth, he was registered as a Spanish citizen and lacked insurance.
Around the same time he also feared the criminal gang who he was hiding from had found him after a relative's home where had been staying was shot at.
In 2019, with the savings they had left, Alan and his family moved to the UK where he had previously worked and lived as a teenager.
His new Spanish identity also proclaimed he had been born in England.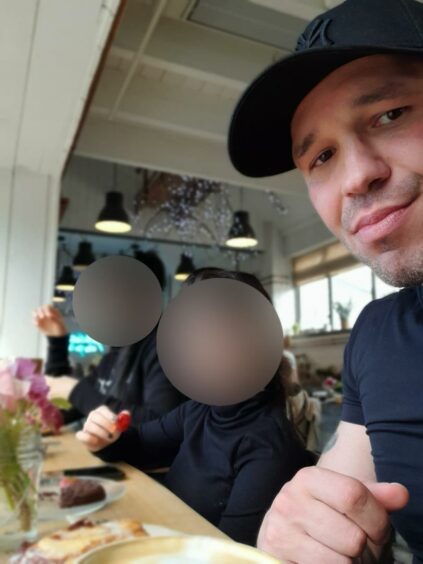 Setting up home in the north-east of Scotland, Alan was able to register their daughter in primary school and work two jobs in security and care.
During this entire period, Alan continued to fight with Spanish authorities for proper documentation for his family including birth and marriage certificates.
With Brexit on the horizon, he also enlisted the help of Richard Thomson MP and McGlashan Mackay Solicitors in Glasgow to try to get the Home Office to recognise his situation.
Then in 2021, while they were undergoing their settled status application, disaster struck – Spain revoked their protected identities and demanded the return of their passports.
The Spanish witness protection programme
The current witness protection programme in Spain hasn't been updated since its inception in 1994.
An article from 2018 in El Pais, one of Spain's biggest daily newspapers, calls the country's protection programme "unanimously criticized for being insufficient and obsolete."
Noted problems include that defence lawyers can be told the identity of a protected witness at the judge's discretion.
This is one of the reasons Alan fears returning to his old name.
Despite the serious level of organised crime involved in his case, the Spanish courts in Valencia refused to give Alan and his family permanent protection.
'It sounds fantastical but it's absolutely true'
When Alan met The Press and Journal for the first time in Starbucks in Aberdeen he presented the latest communication he had from the UK Government.
It stated that his wife's passport, her documentation, had been reported "Lost or stolen."
A source close to the issue called this characterisation "fundamentally untrue" – Alan is still in possession of the passports but Spanish authorities no longer want him to use them.
They told this publication it had been around 18 months since Alan first presented his case to the Home Office.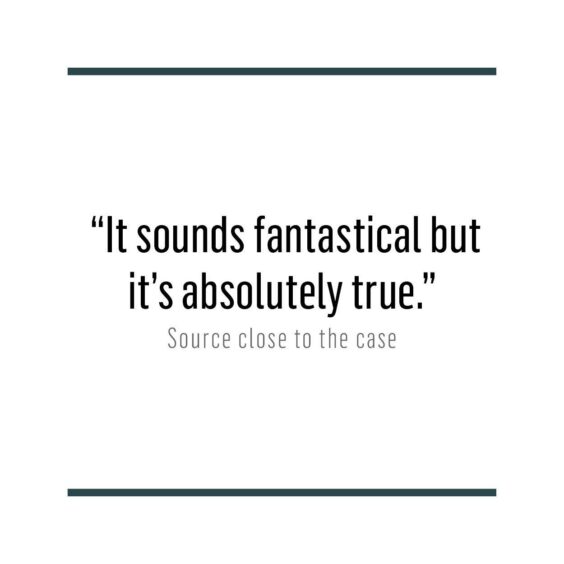 The Home Office confirmed to them that the necessary checks had been completed and the serious nature of Alan's case confirmed.
"He had international witness protection and he was advised to leave the country – that's all been verified," said the source.
"It sounds fantastical but it's absolutely true."
The source also confirmed that due to Alan's issue with the Home Office he now fell foul of the Department of Work and Pensions (DWP) which is why his benefits and right to work have been removed.
The Spanish authorities removing the validity of his passport means he cannot travel to another country.
His daughter's passport, seen by The Press and Journal, expired in 2021.
'We don't have anything'
Alan claims the circumstances have left him in such a dire situation he has no option but to reveal his assumed identity.
"Our family lives in uncertainty and fear for each new day," said the father.
"We (are) deprived of the opportunity to re-live in Scotland.
"Just give me the ability to work or to leave. I lost everything but give me the ability to be safe.
"I need to show my face and take that risk to get them to protect me.
"We don't have anything. It has been many years."
Earlier this month, having received their final Universal Credit and child benefit payment, the parents decided that they could no longer even send their daughter to school as they believe she is now illegal.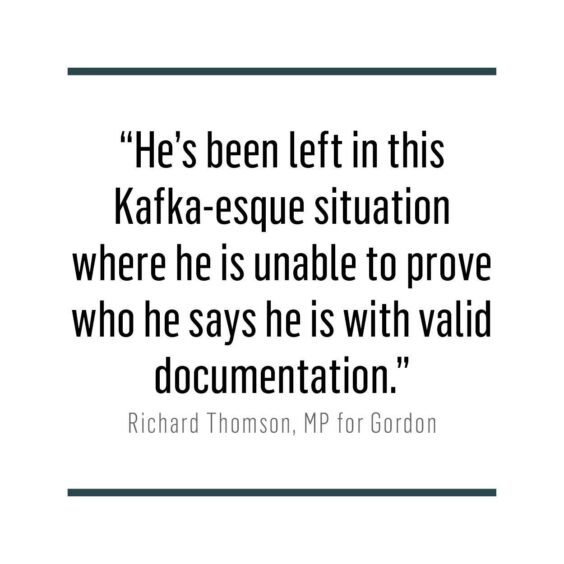 Richard Thomson, MP for Gordon, has been trying to help with Alan's case since he first became aware of it around two years ago and get his status recognised.
He says the Home Office need to understand the "unique situation" the family are in.
"He has been left in this Kafka-esque situation where he is unable to prove who he says he is with valid documentation," said Mr Thomson.
"We've been trying for some time now to get the Home Office, at a suitable level, to understand the situation he is in and why he can't fulfil the requirements you might normally expect somebody to fulfil in terms of getting their residency sorted out.
"In the meantime, he's finding because he can't prove his settled status he's running into all kinds problems with other organisations like the DWP."
The politician called their dealings with Home Office so far "deeply frustrating" and escalated the case for the attention of Kevin Foster MP – Secretary of State for Legal and Safe Migration.
"We don't seem to be getting anyone, anywhere, in the Home Office who is able to look at a case which is clearly well outside the ordinary parameters of what they would be dealing with."
On Tuesday night, as The Press and Journal was still trying to obtain comment from the Home Office, Alan's family was dealt another hammer blow.
The Home Office have returned his wife's application for settled status stating again that her Spanish ID card has been reported as lost or stolen.

This newest communication is despite MPs and lawyers attempts to deal directly with the Home Office.
"I'm just devastated," says Alan, who claims his home will run out of electricity and gas this week.
The family's lawyer, Euan MacKay, says the government branch haven't engaged with their letters.
"The difficulty here is that the Home Office aren't looking at the various letters that have been sent which explain the background and ask them to escalate it to a senior caseworker – someone who might have a bit of authority," he said.
"They are just not engaging, it's as if none of these letters have ever been before them.
"They keep coming back and saying that the Spanish ID has been reported lost, but we told them in the very first letter the circumstances with the Spanish ID.
"You might think their letter would potentially engage with the content of that in response – but it just doesn't."
The Press and Journal contacted Kevin Foster MP directly last month who passed along the request to the Home Office media room.
They are still processing our requests to look into Alan and his wife's case.
The Press and Journal also contacted Europol to see if there was any avenue through which they could help Alan and his family considering it was their investigation.
A spokesperson for the organisation said: "I fear Europol is not in a position to help: Europol has no operational involvement whatsoever in witness programmes."
They recommended going through UK and Spanish authorities.
The Spanish Procurator's Office involved with the case has been contacted but so far has failed to respond.
Alan claims the Spanish authorities have tried to say he was involved in the criminal organisation – a claim he strongly denies.
---
Read next
'Go back to your own country': Aberdeenshire witness protection family racially abused in street and fear eviction