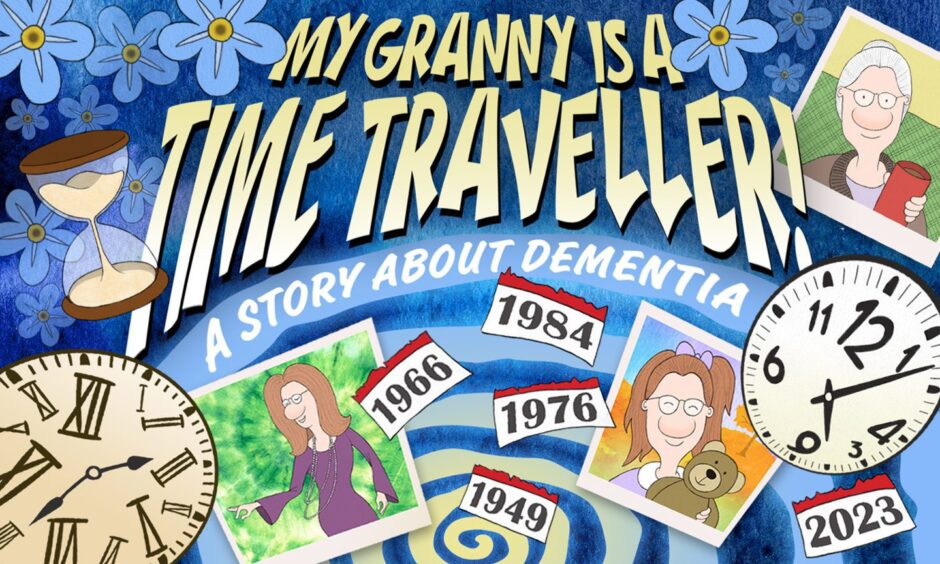 This comic strip is a story about dementia.
About a young boy called Jack trying to understand what life is like for his granny living with the condition.
It's something many families living with dementia struggle with.
Why one day their loved one is fine and the next, they can't remember their children's names or where they put their pen.
We hope this story will give those looking after family members with dementia or Alzheimer's some comfort and help explain what is happening to little ones.
The comic strip was written by Daniel McGachey and illustrated by Michael McCosh.
It was produced as part of an in-depth look at dementia. As part of our investigation our data team discovered the true cost of the disease by analysing 20 years of data. We also spoke to those who are living with dementia to find out what their experience has been like.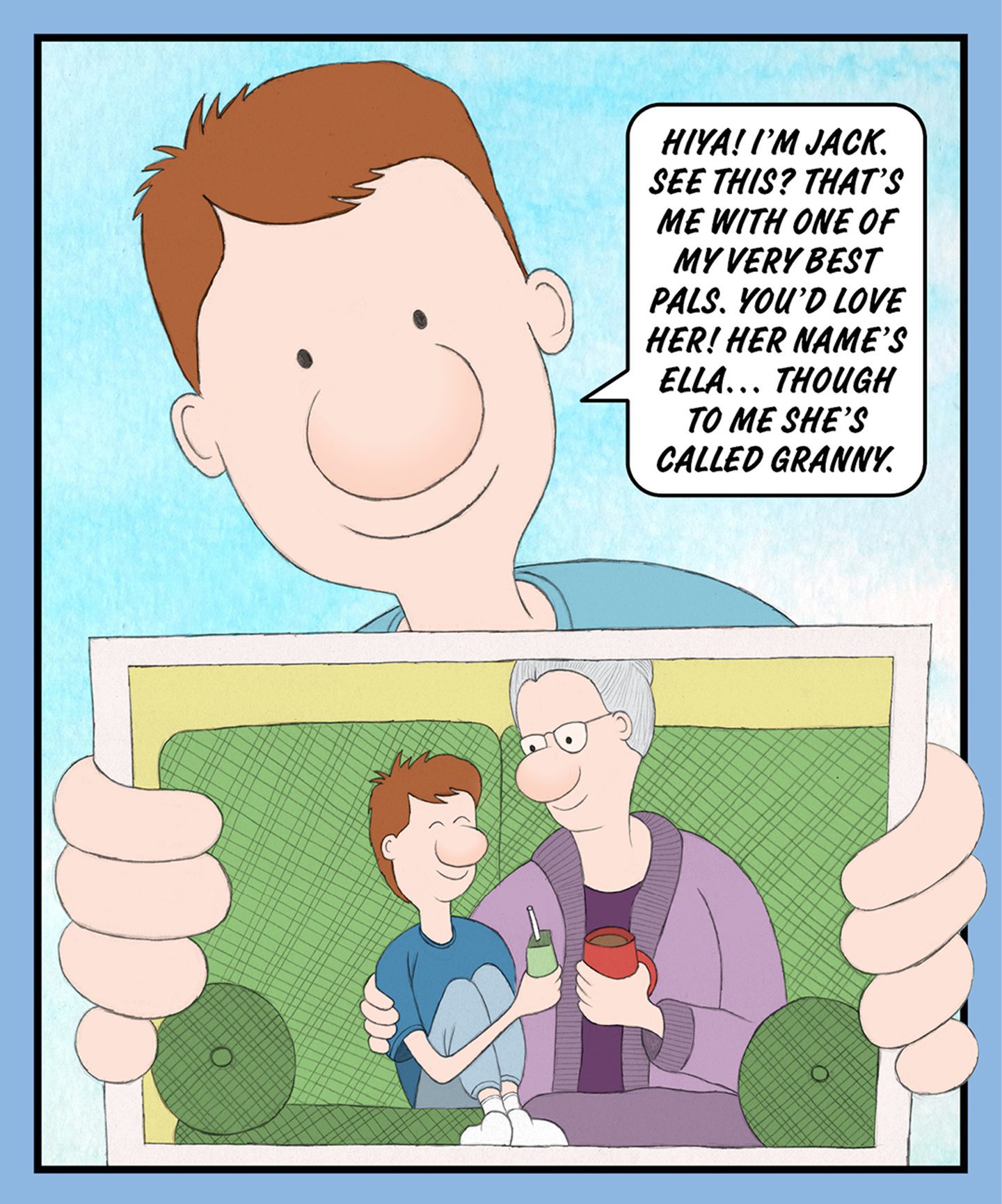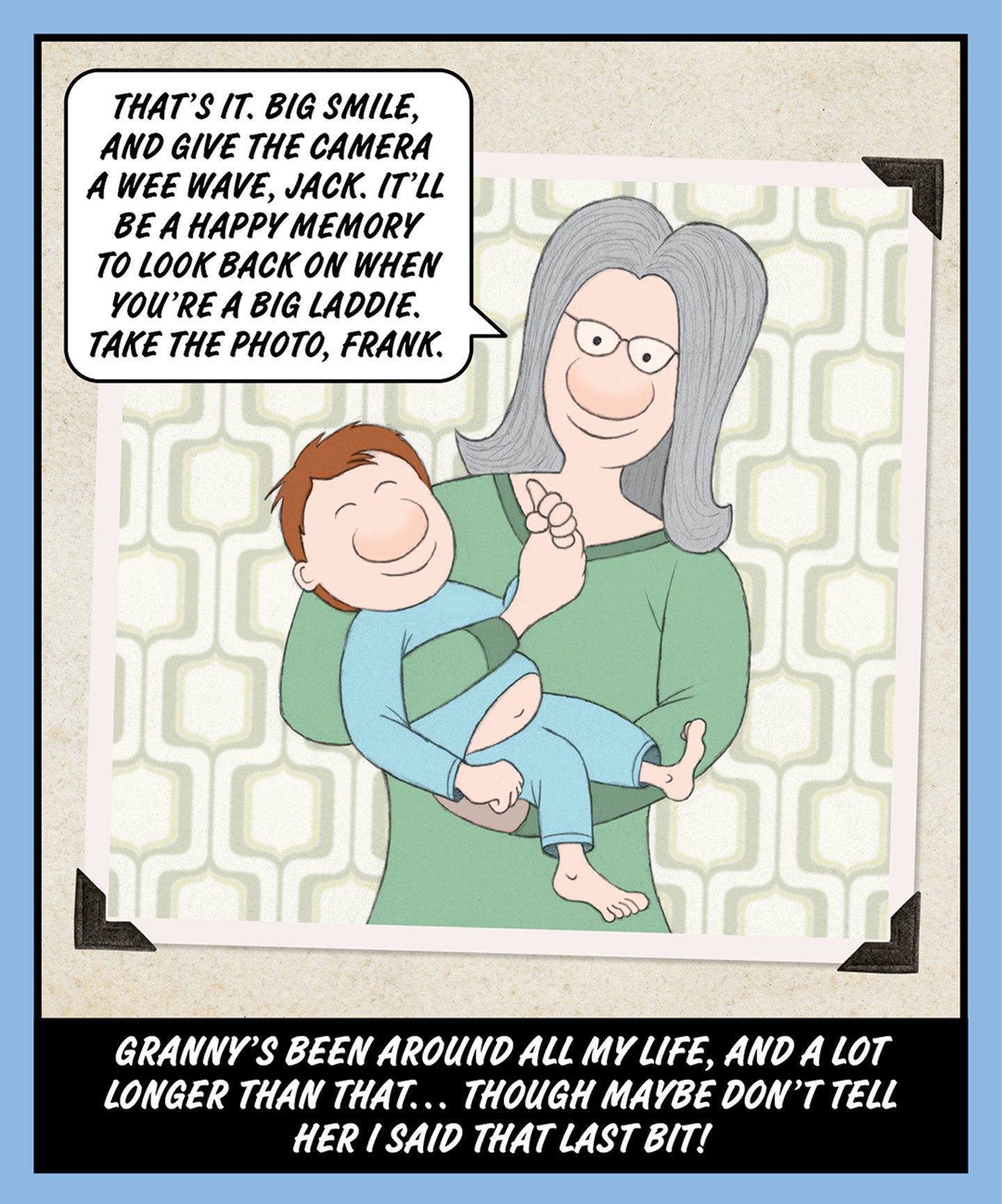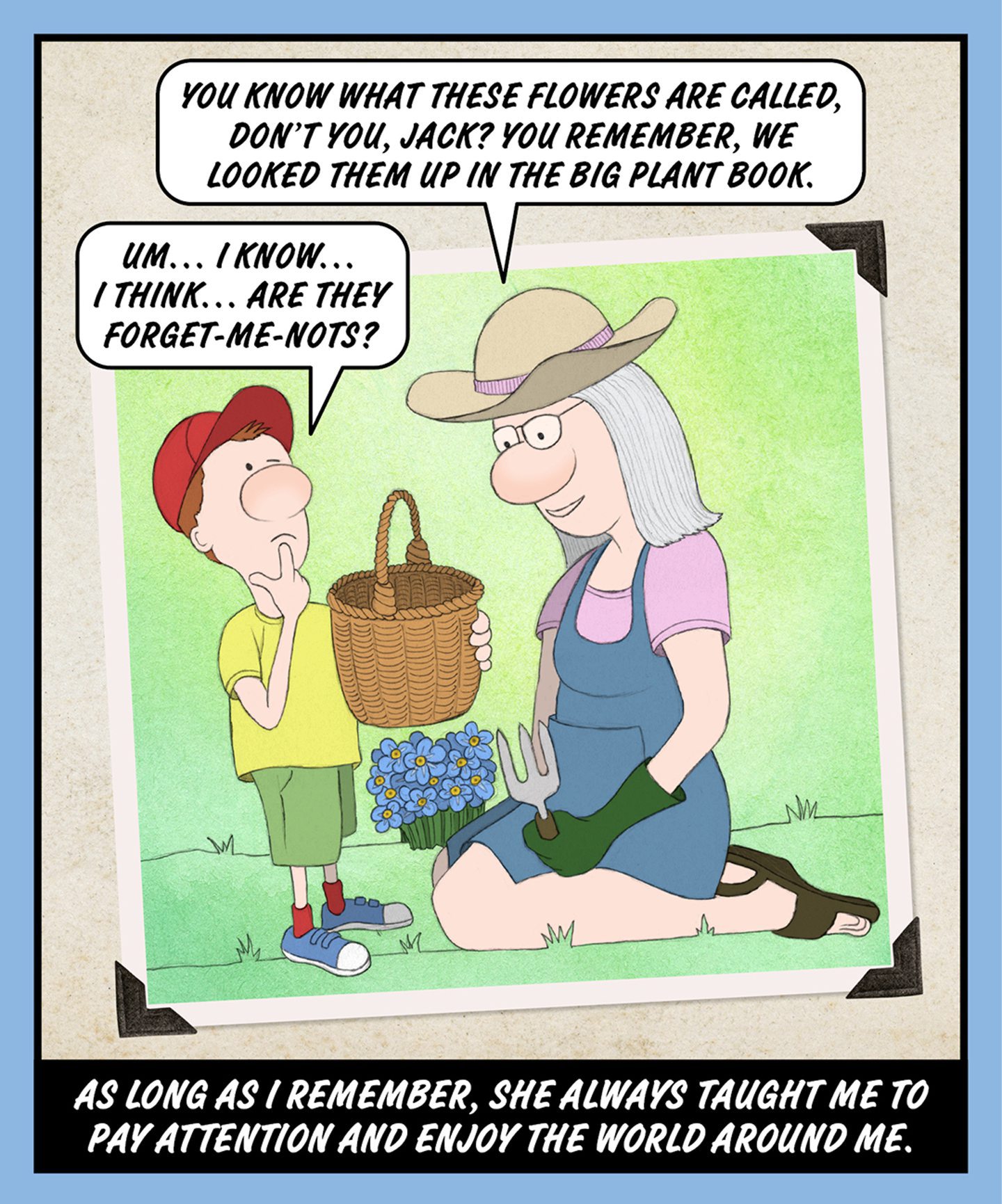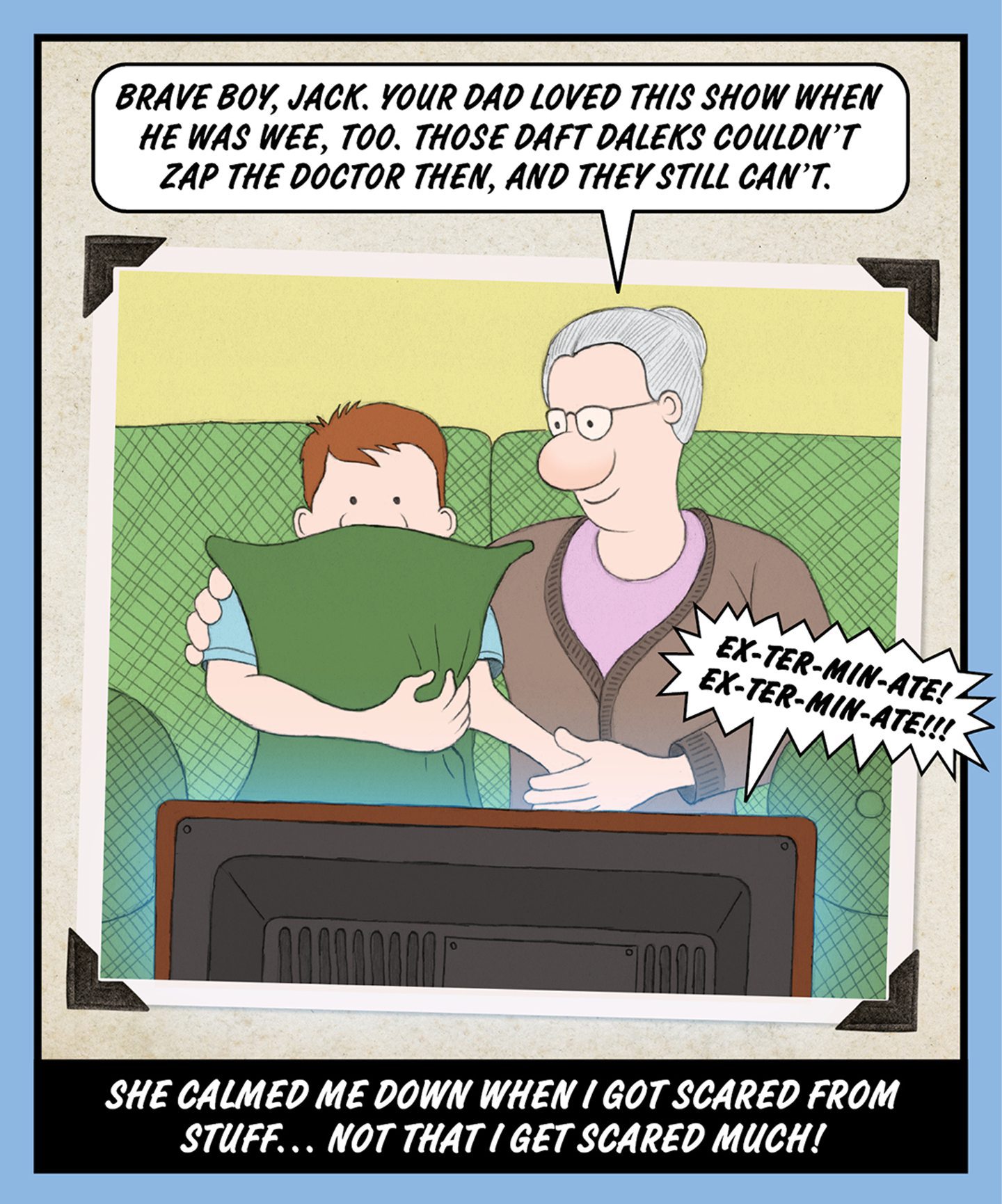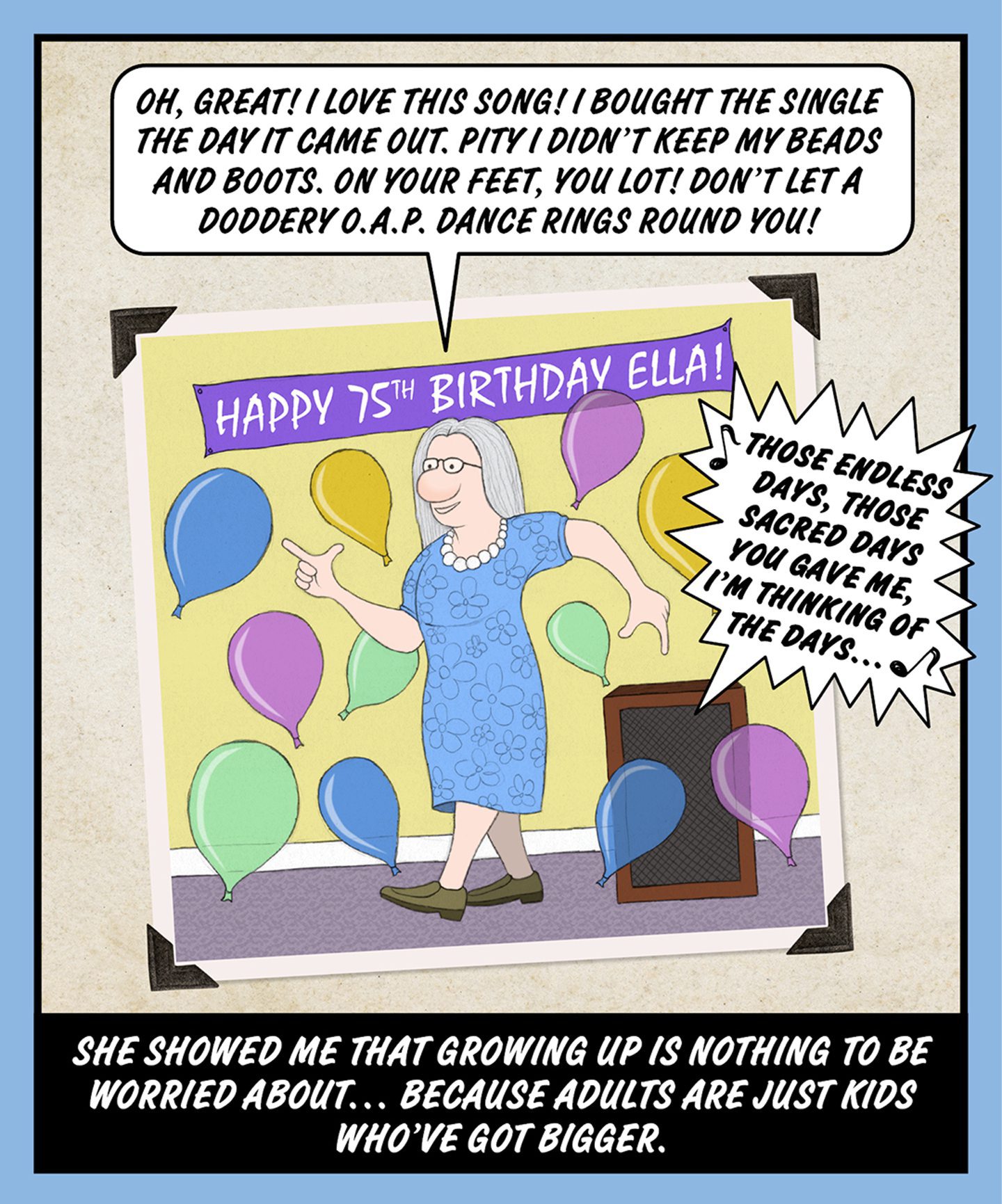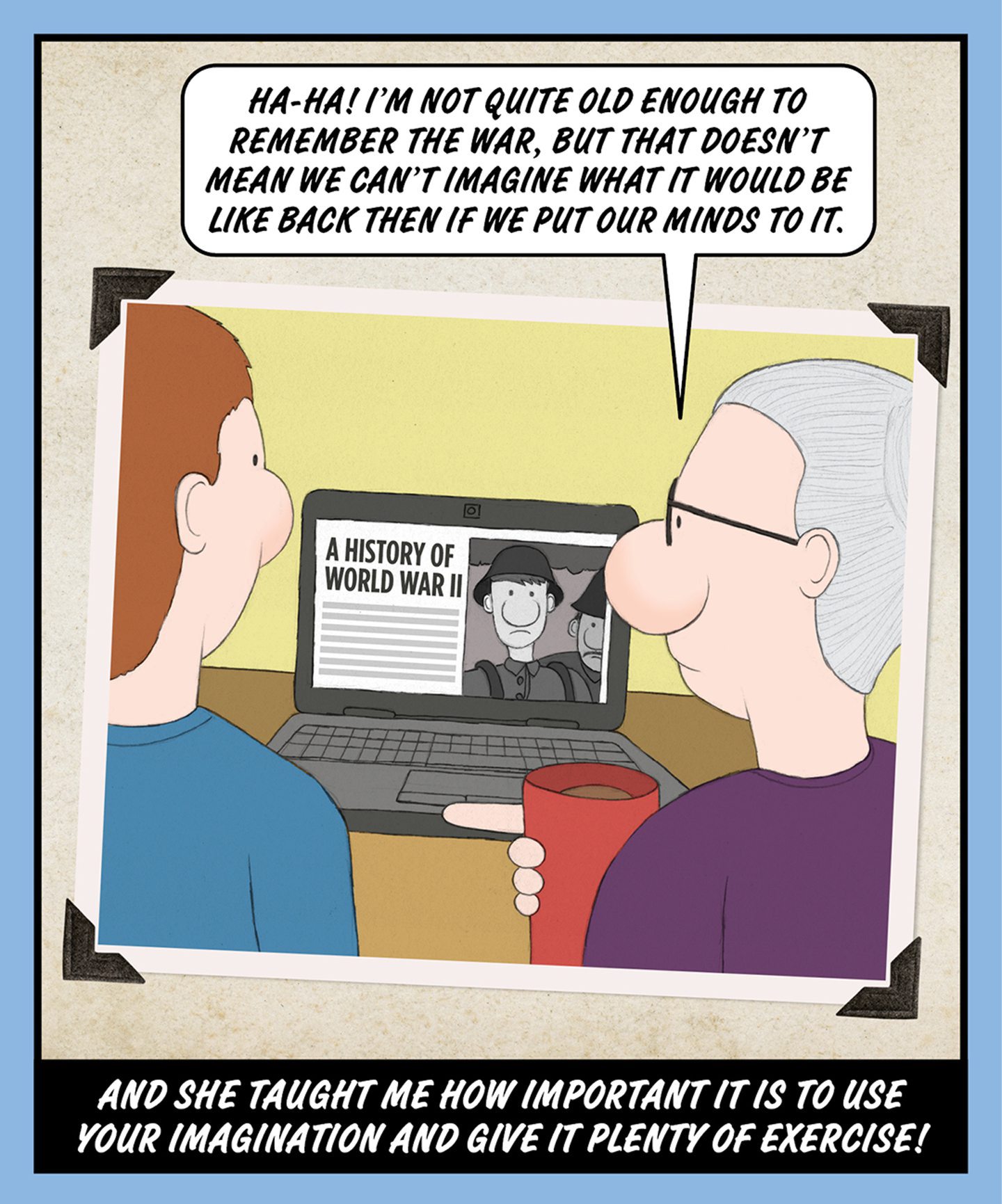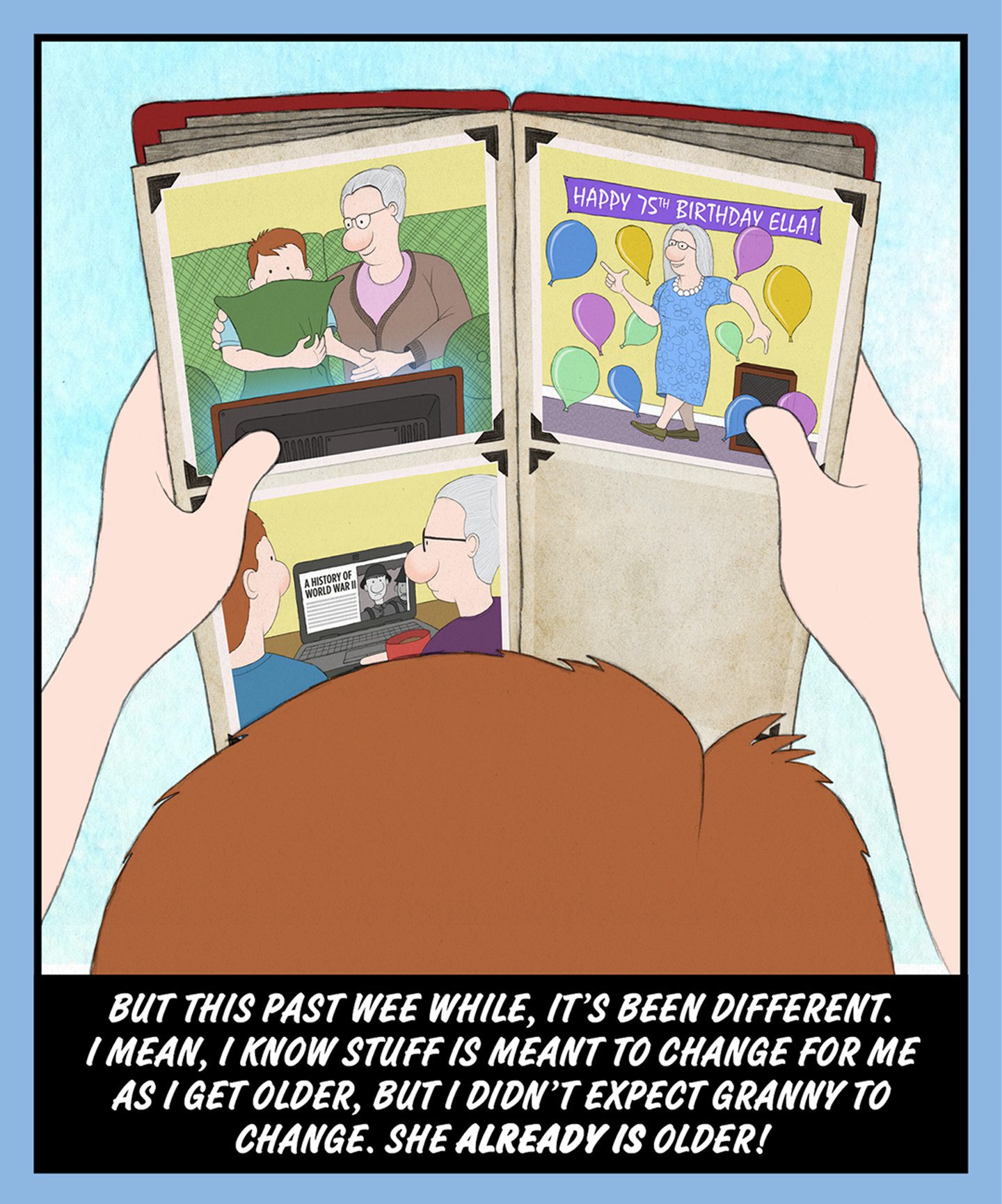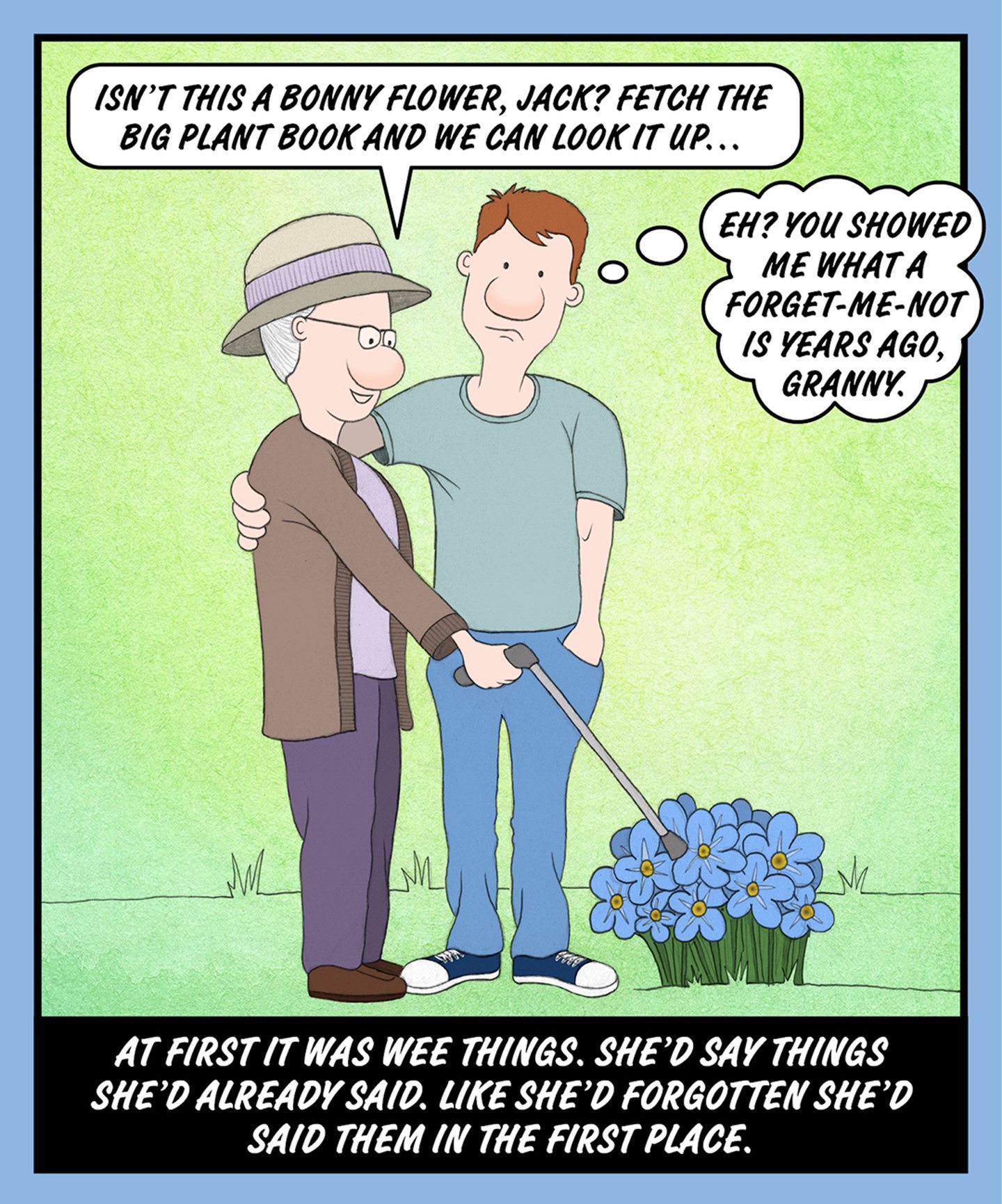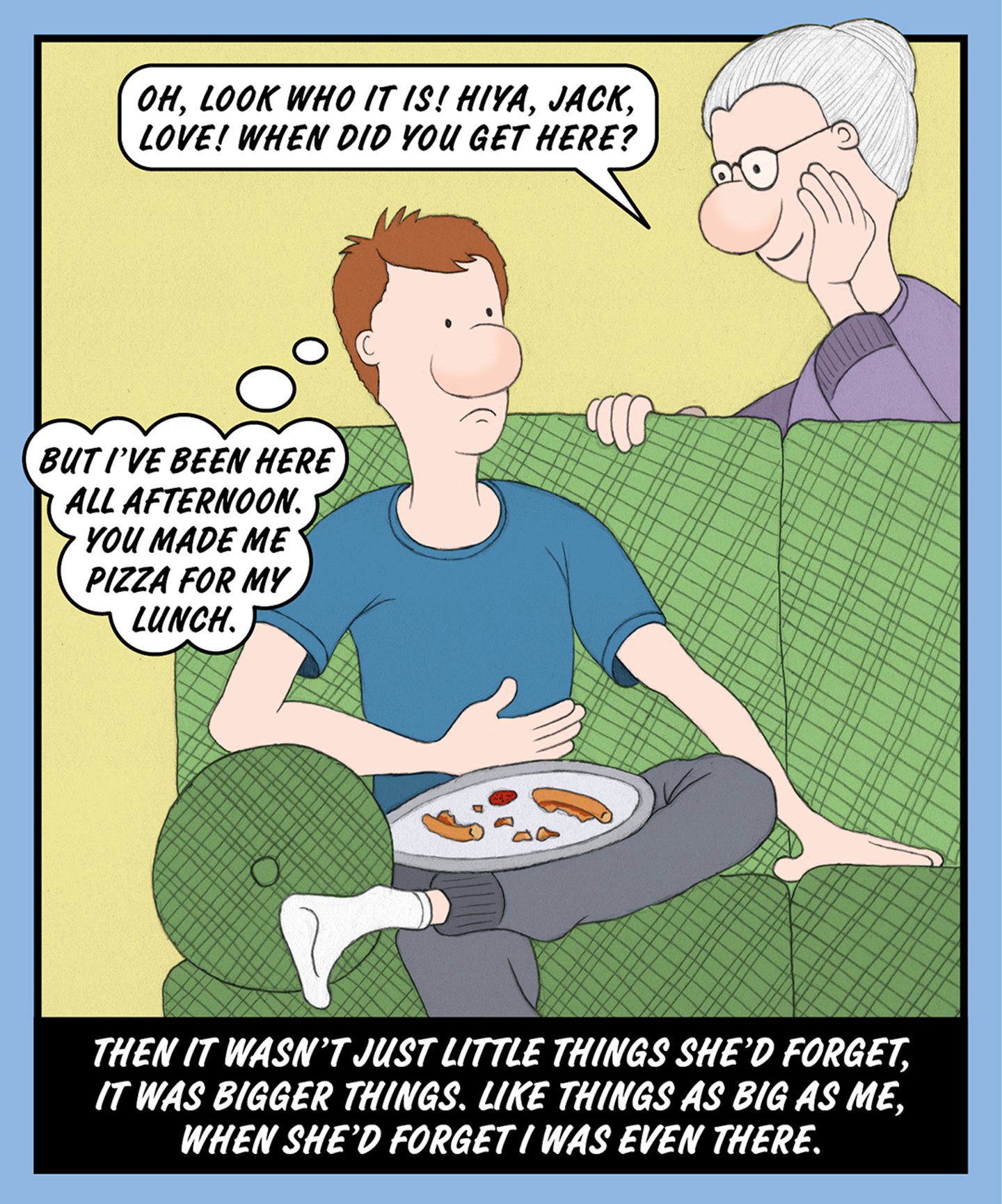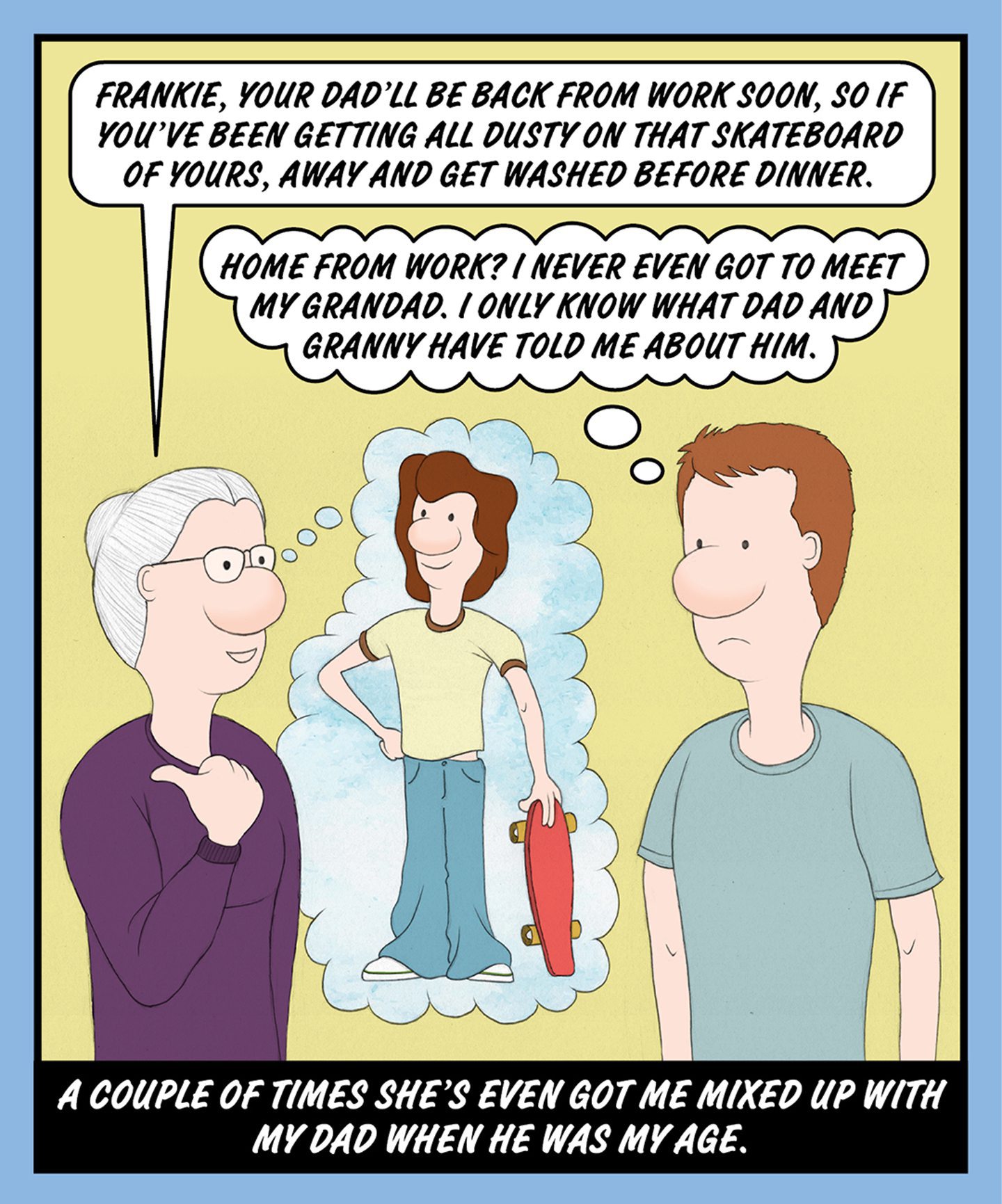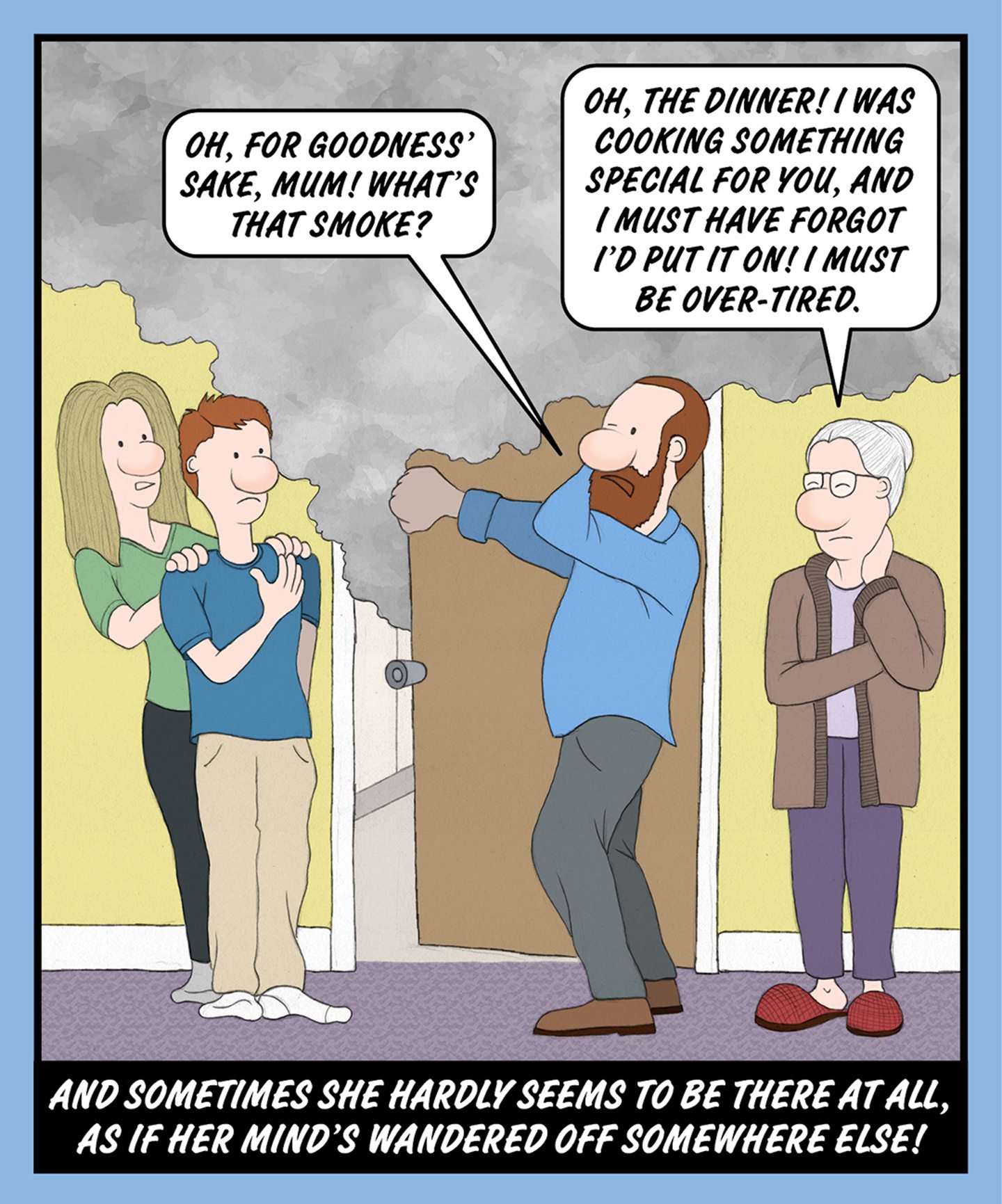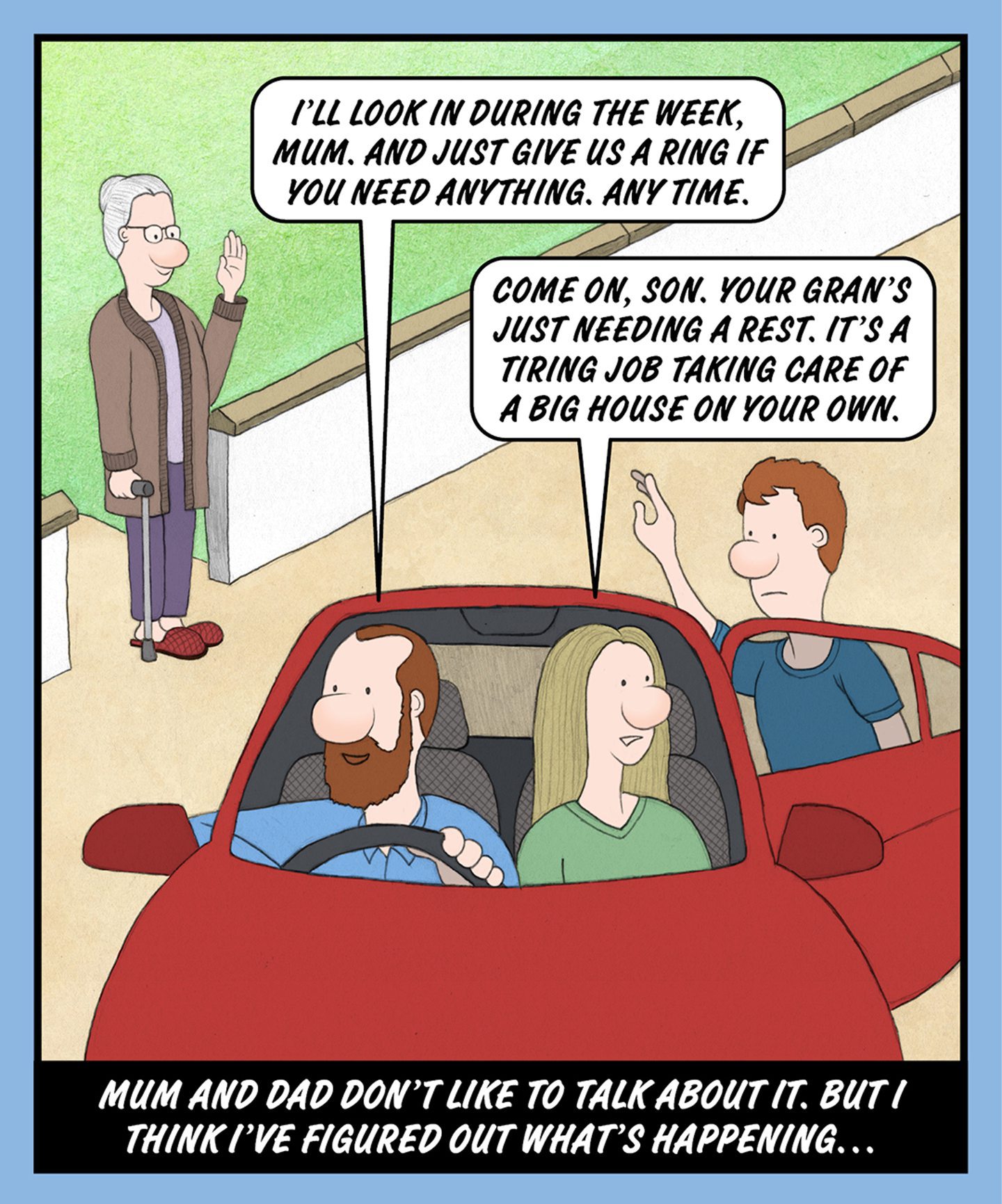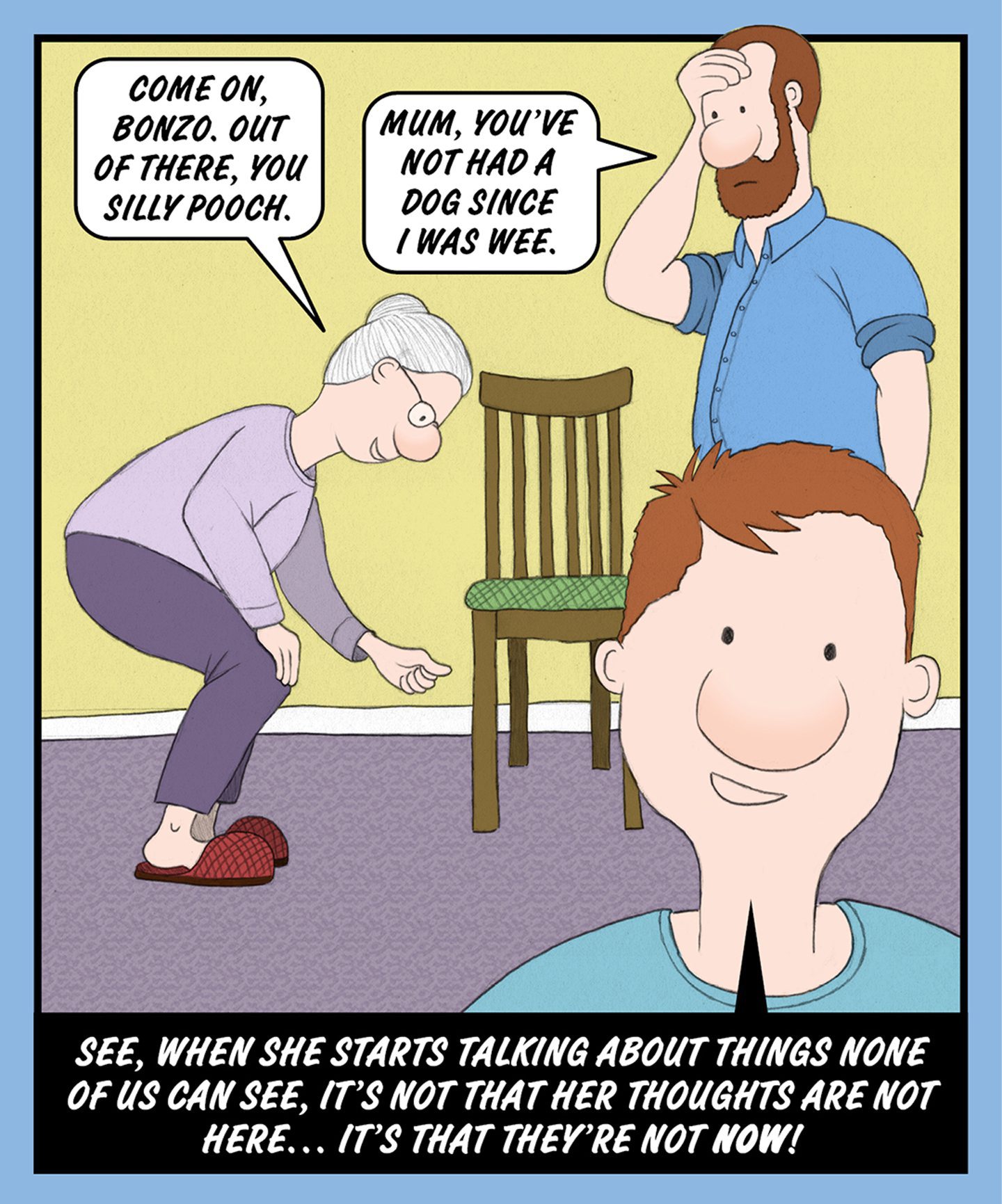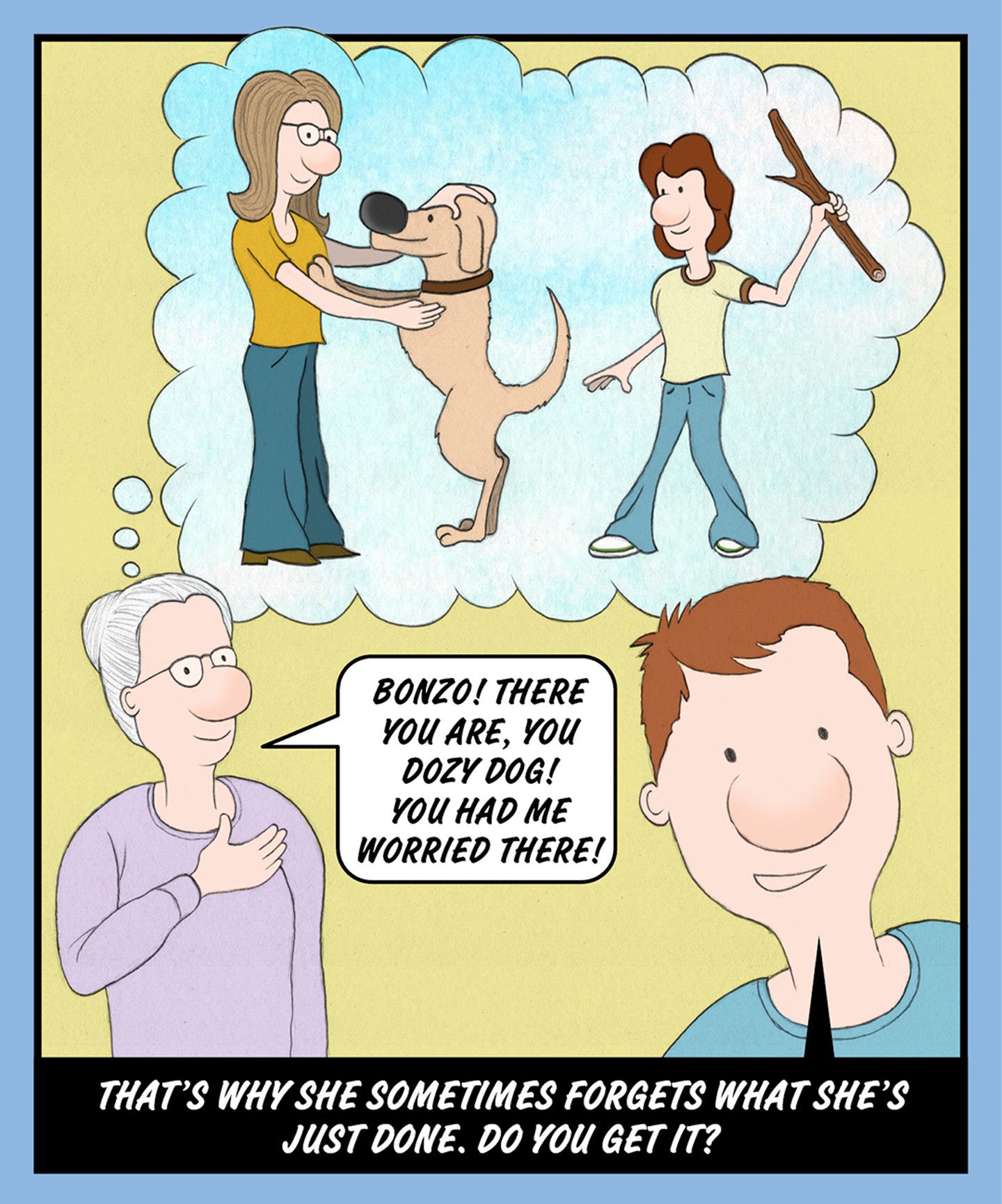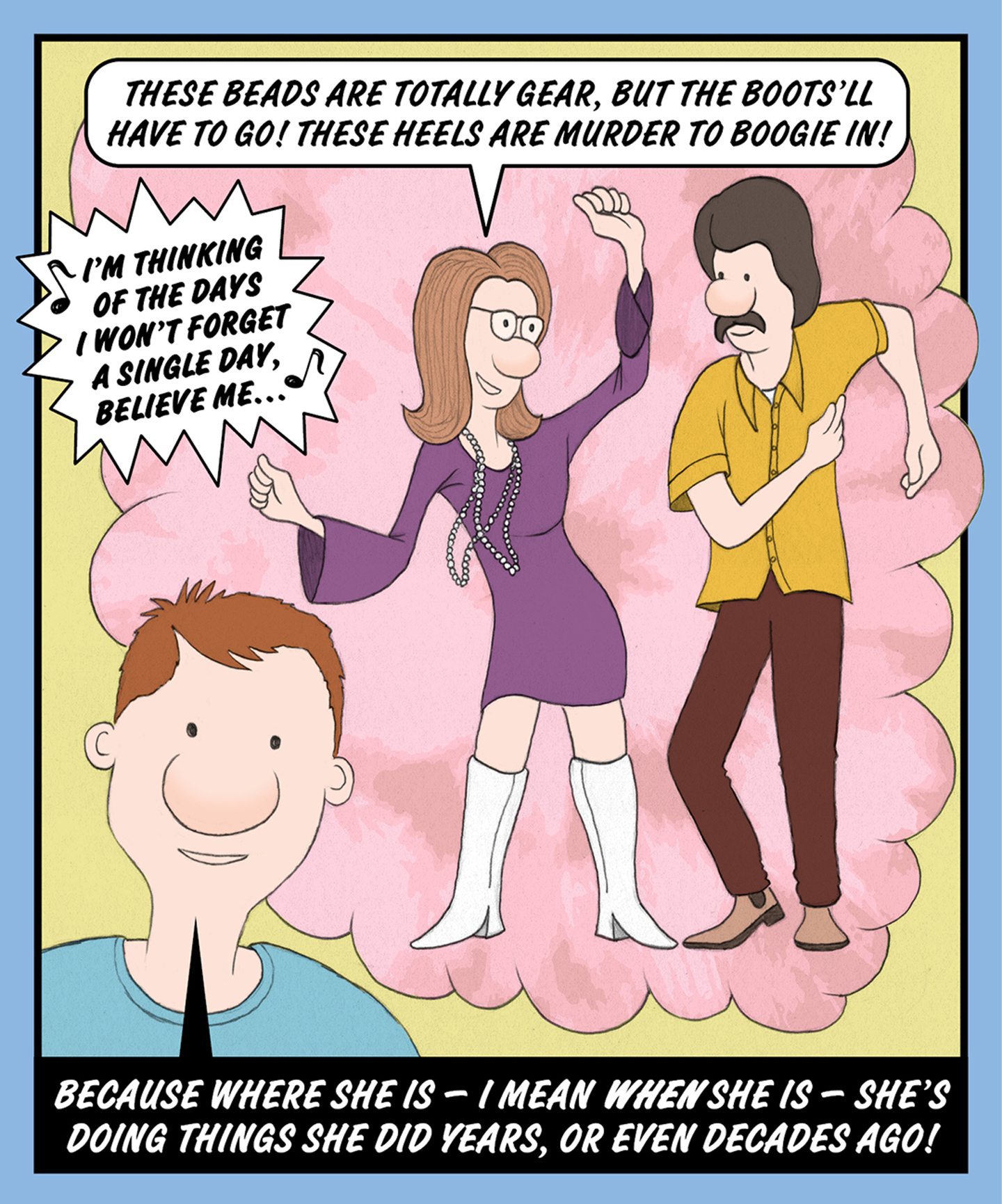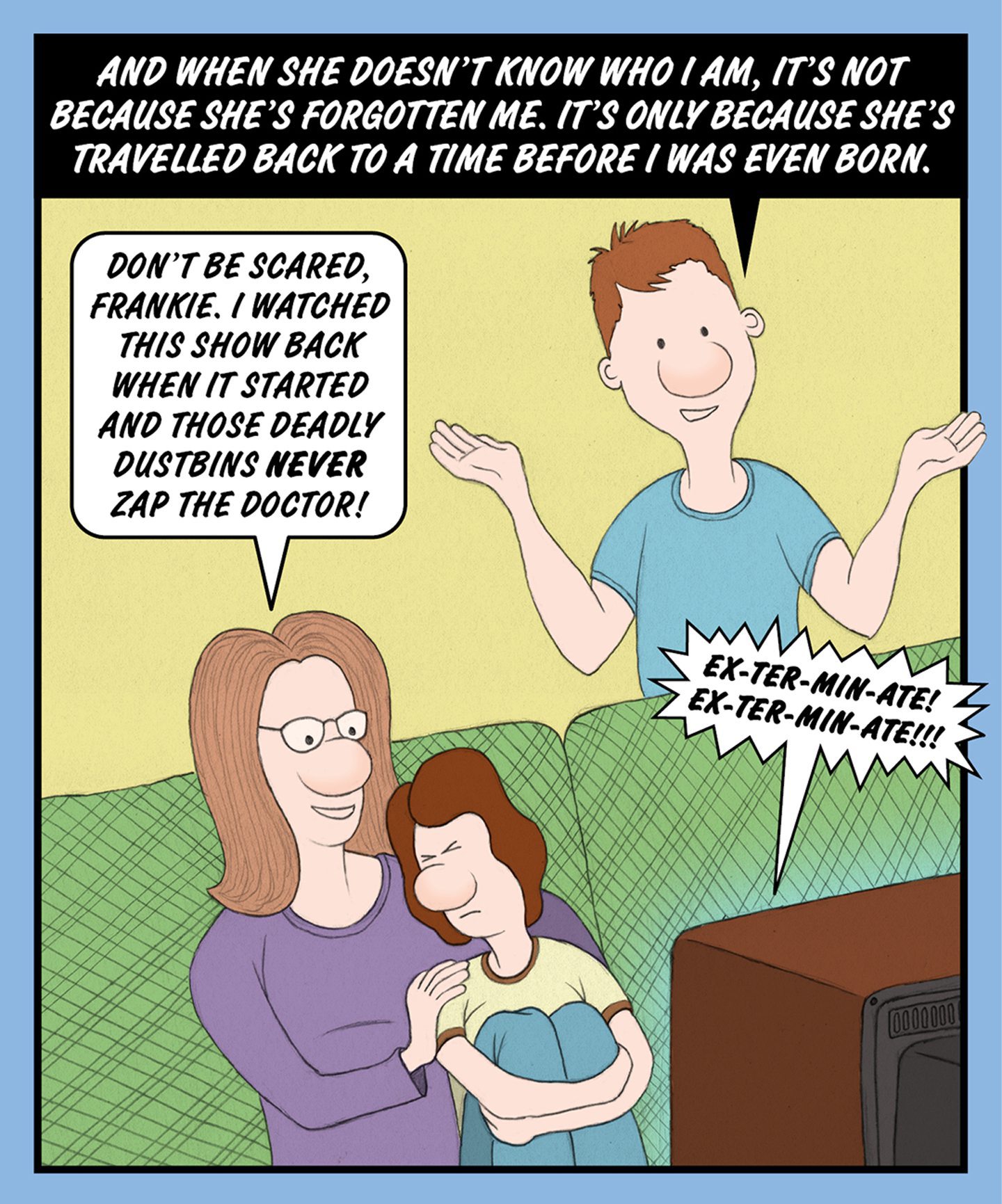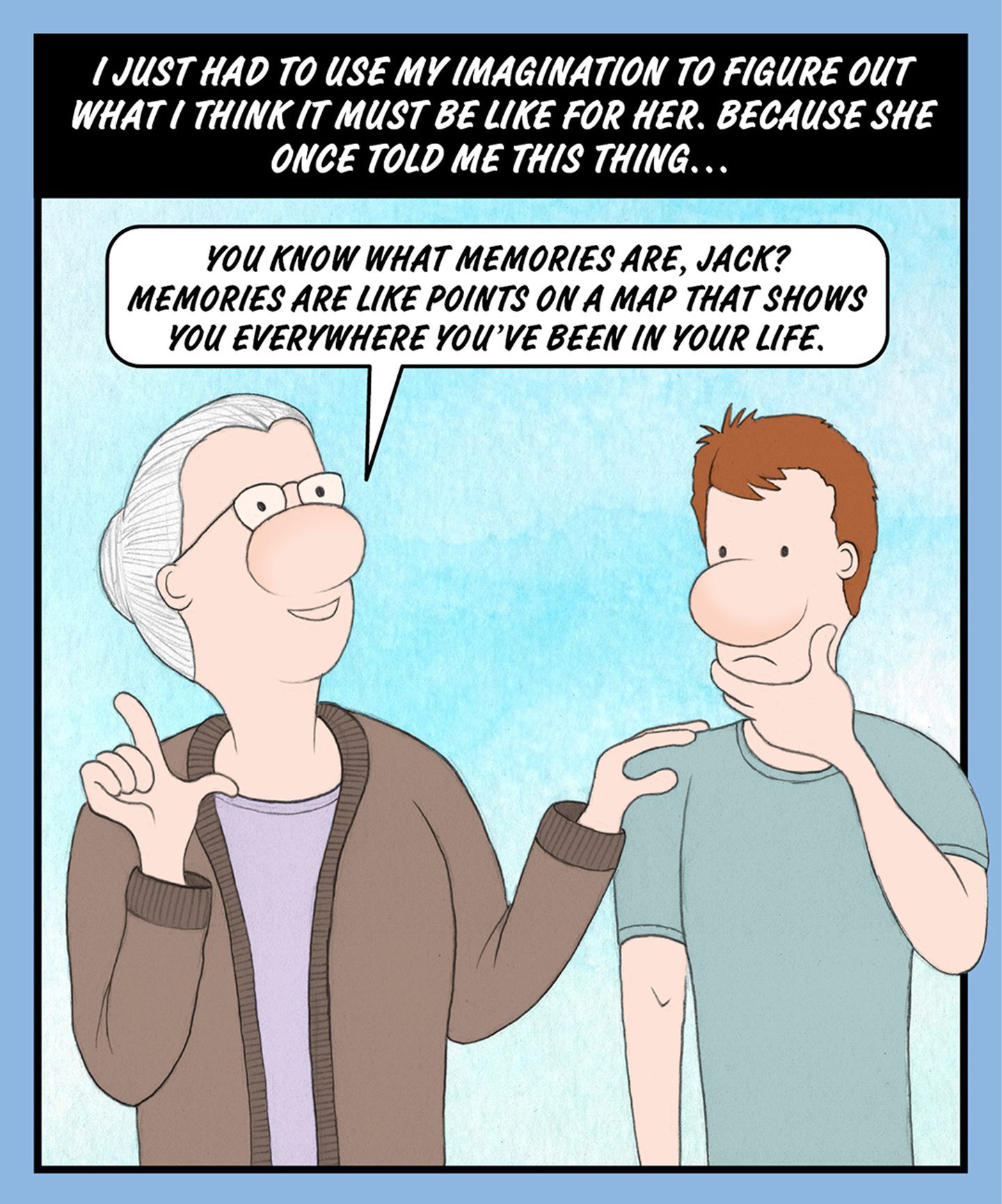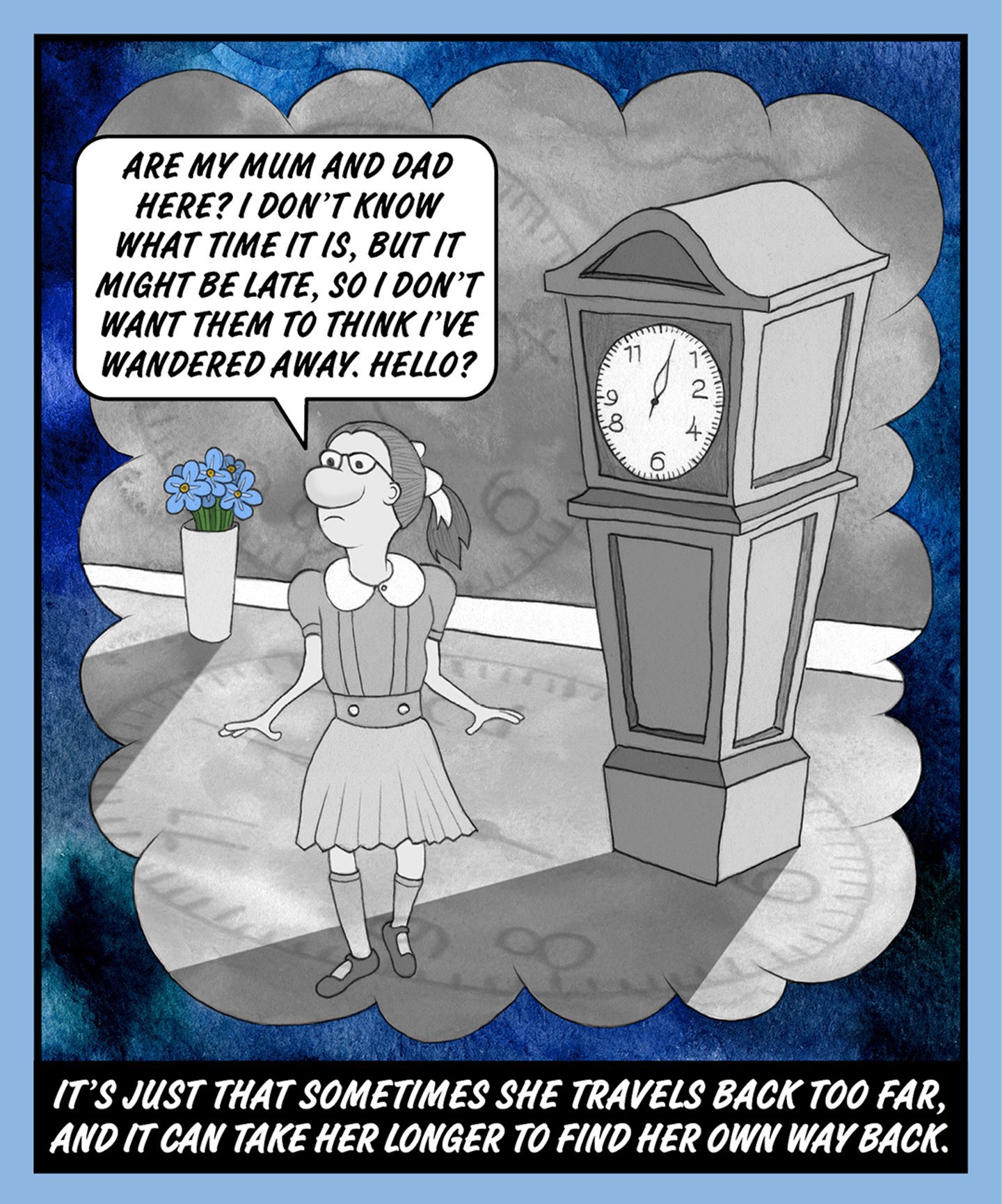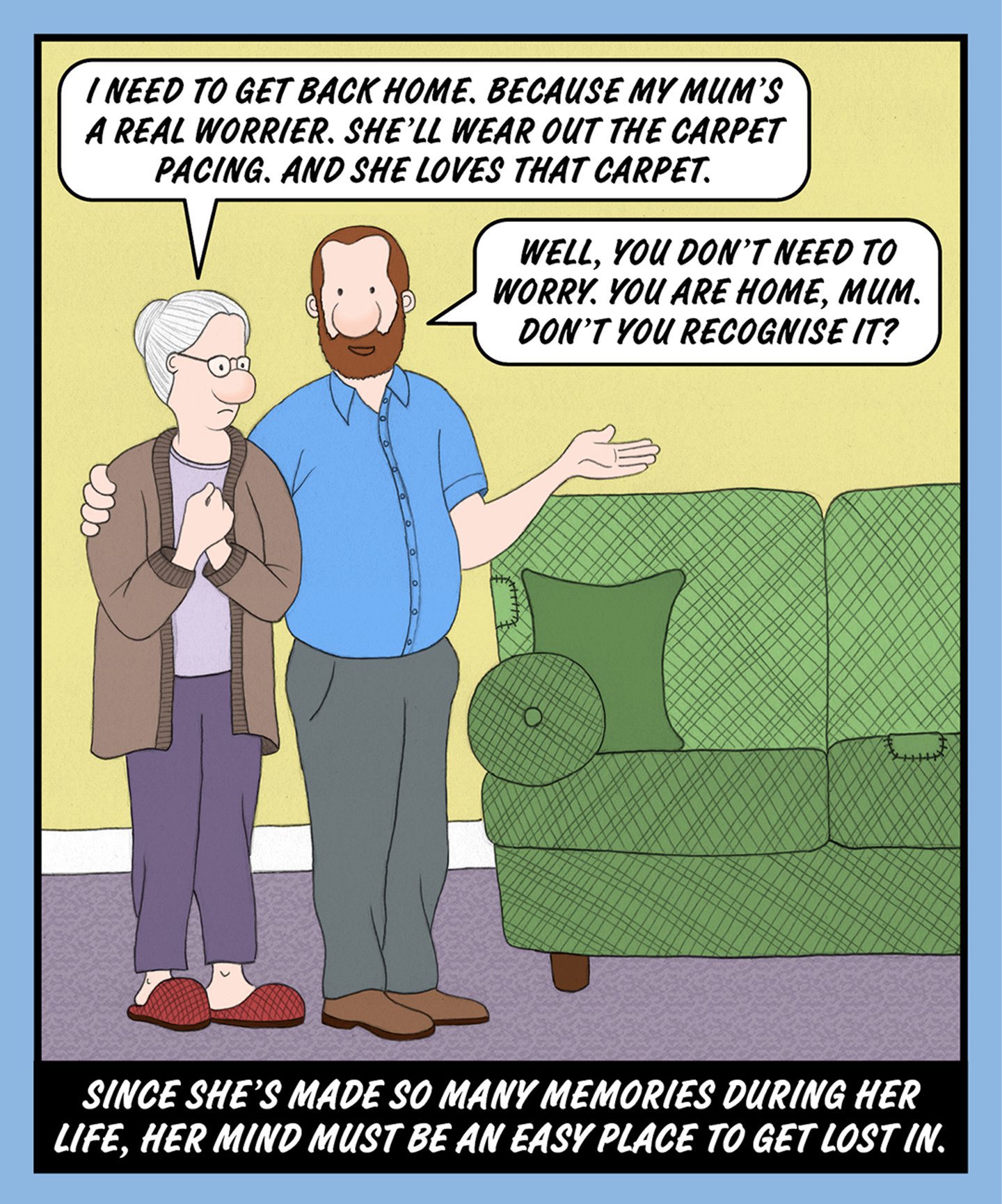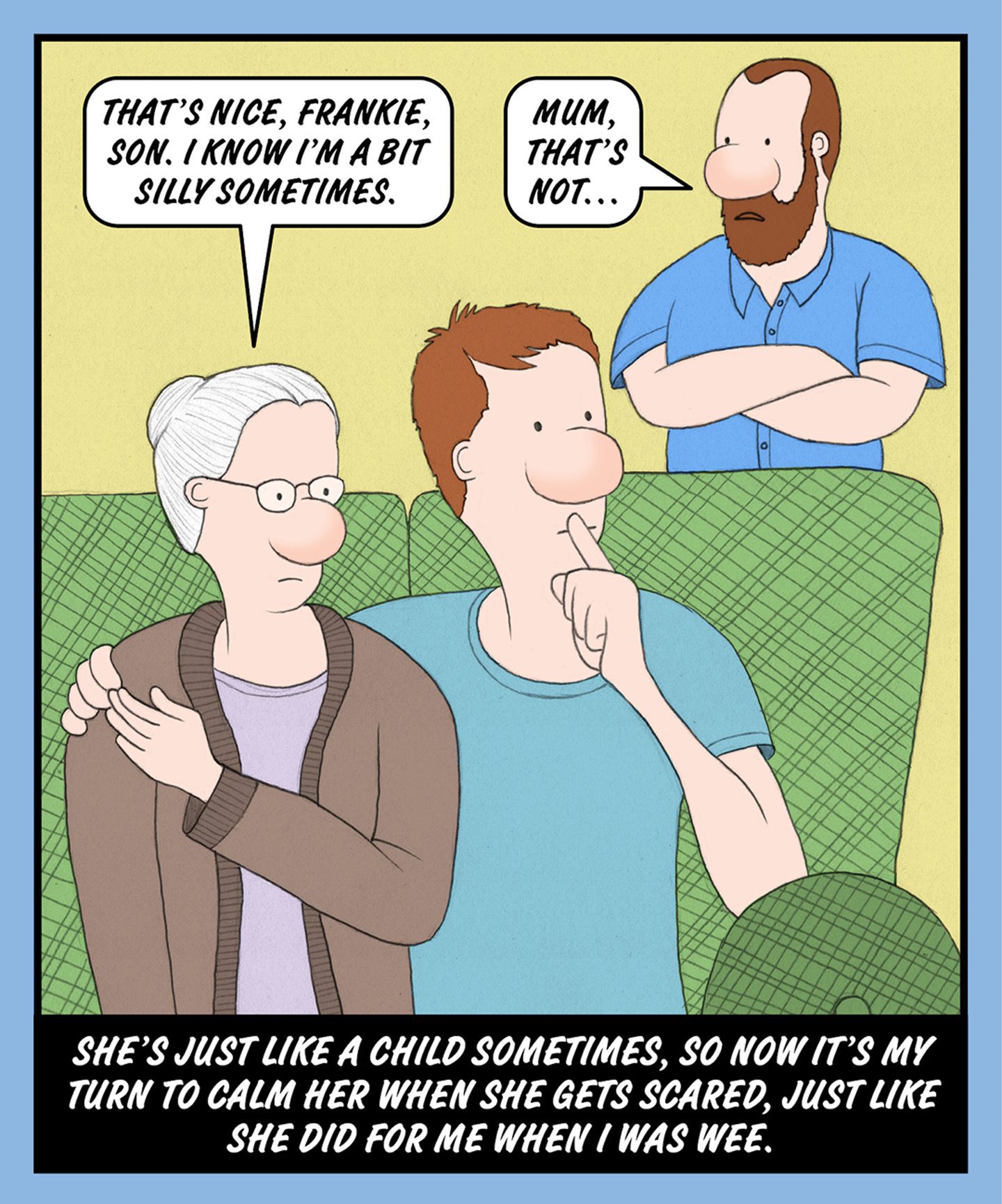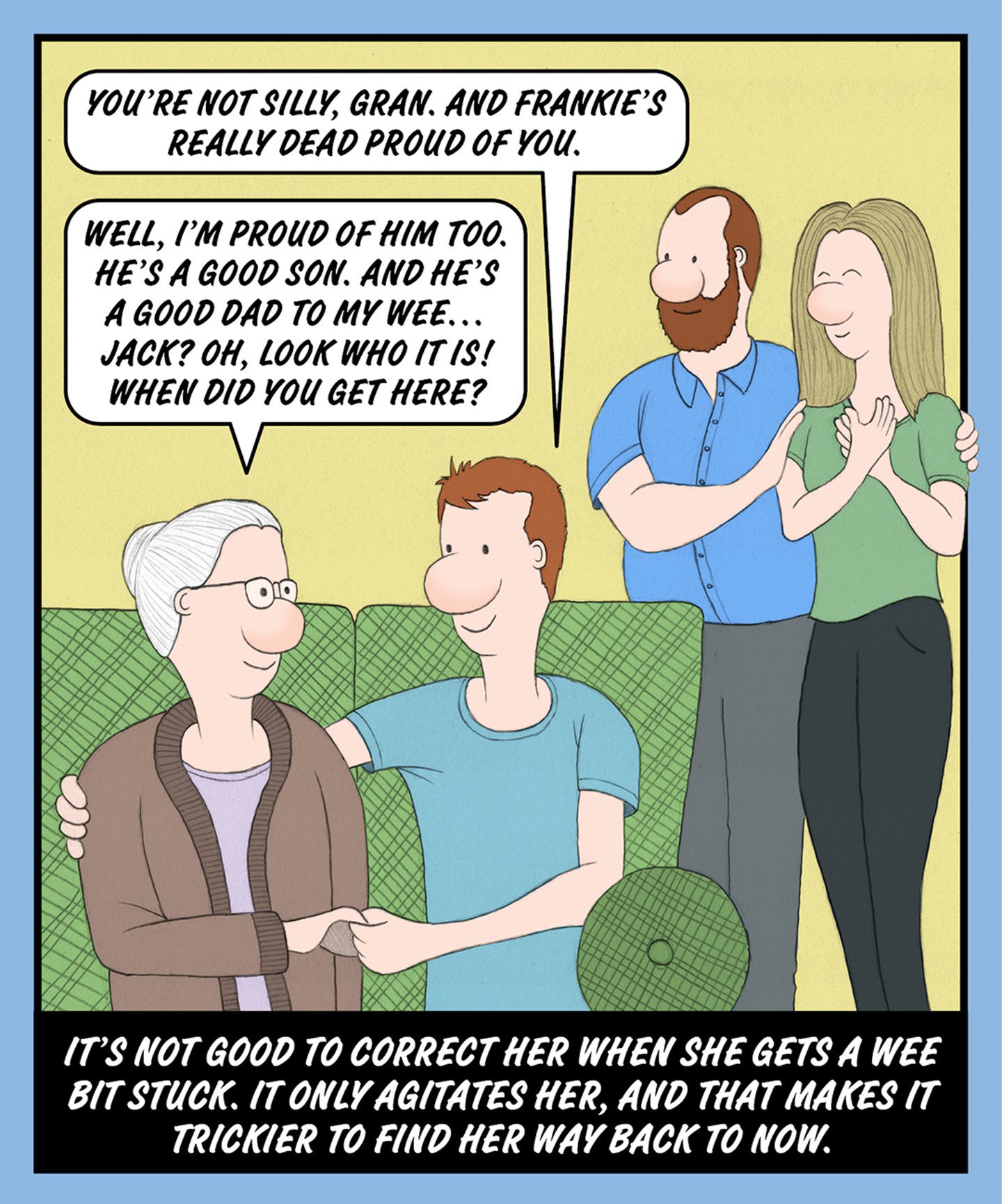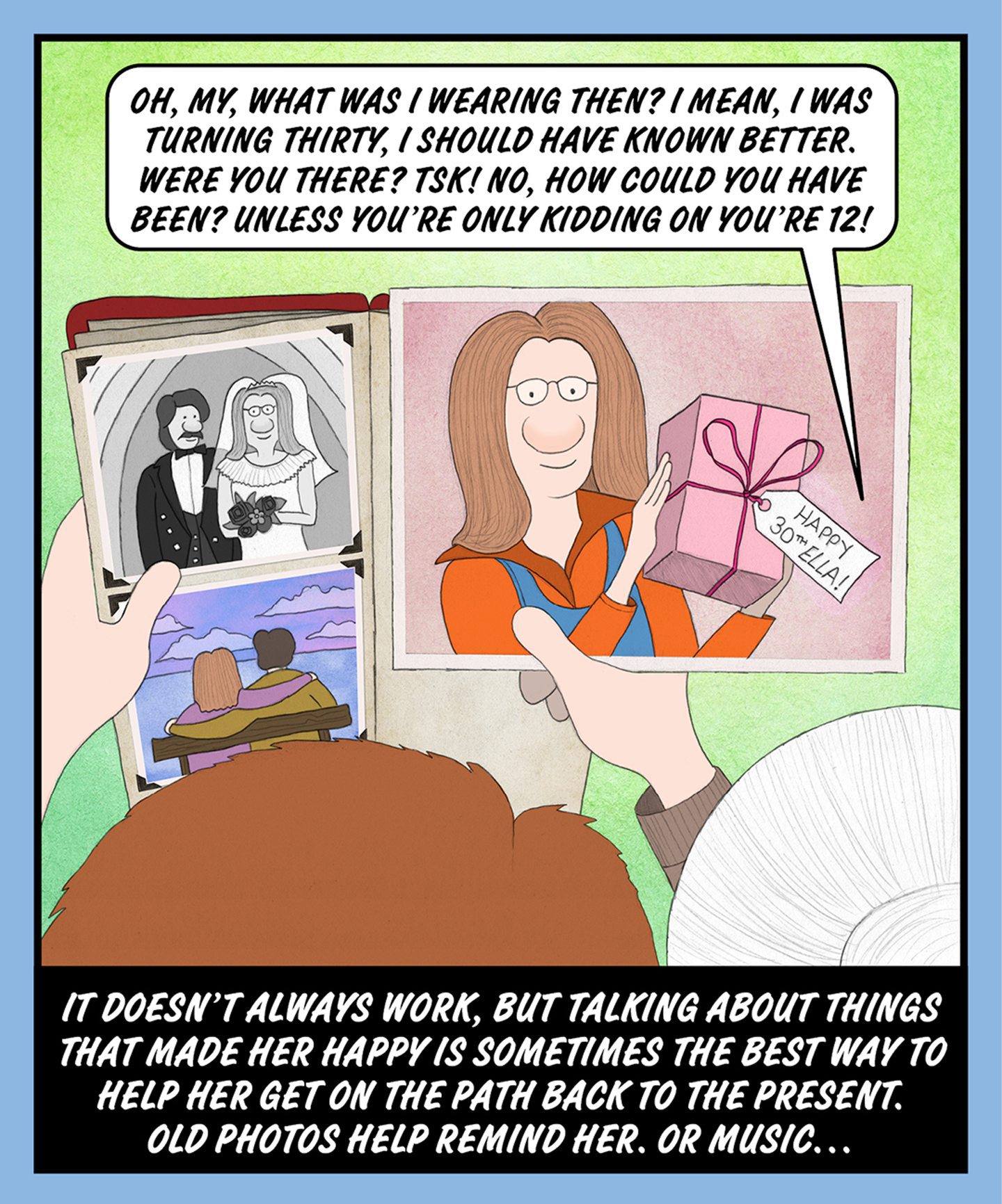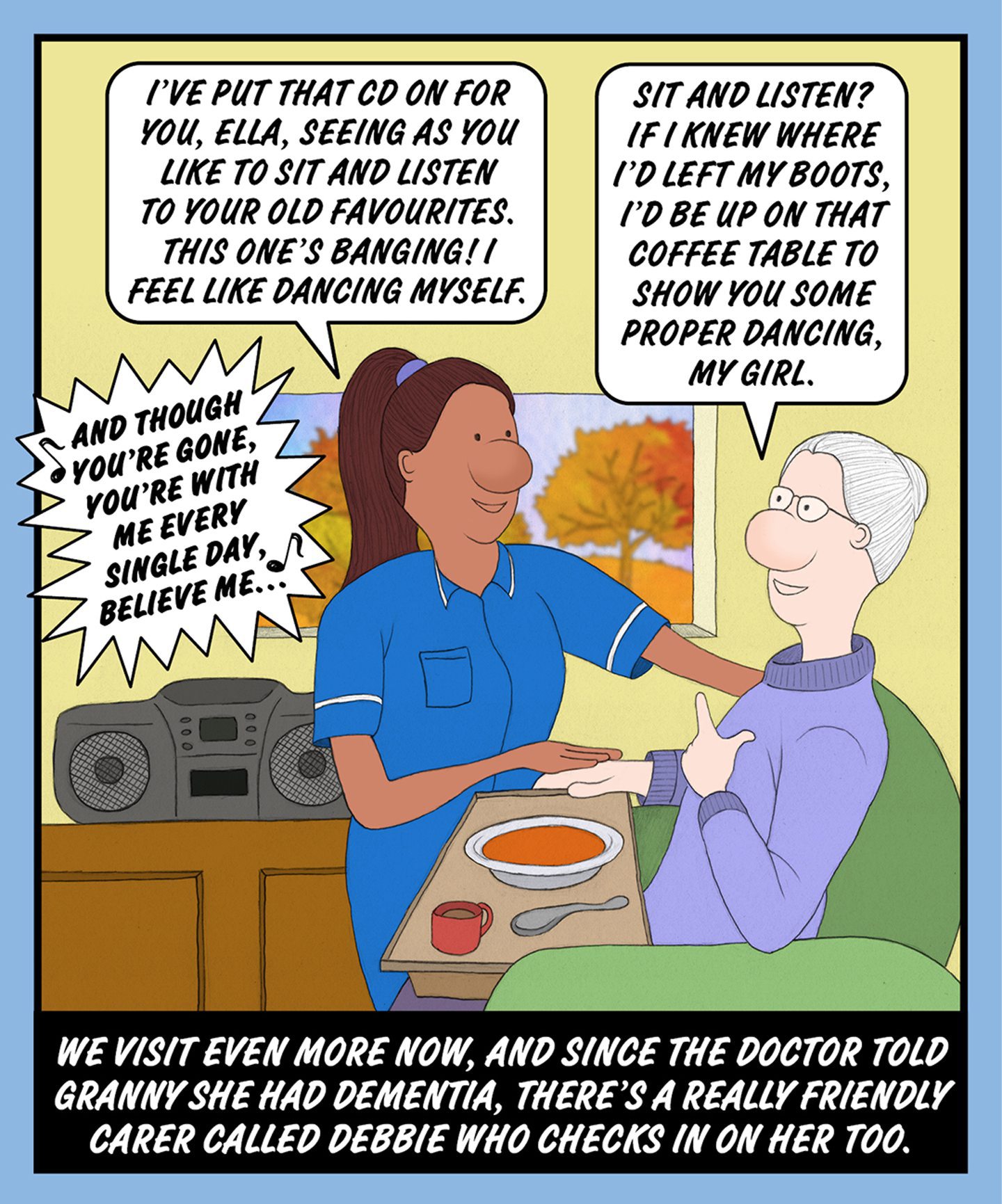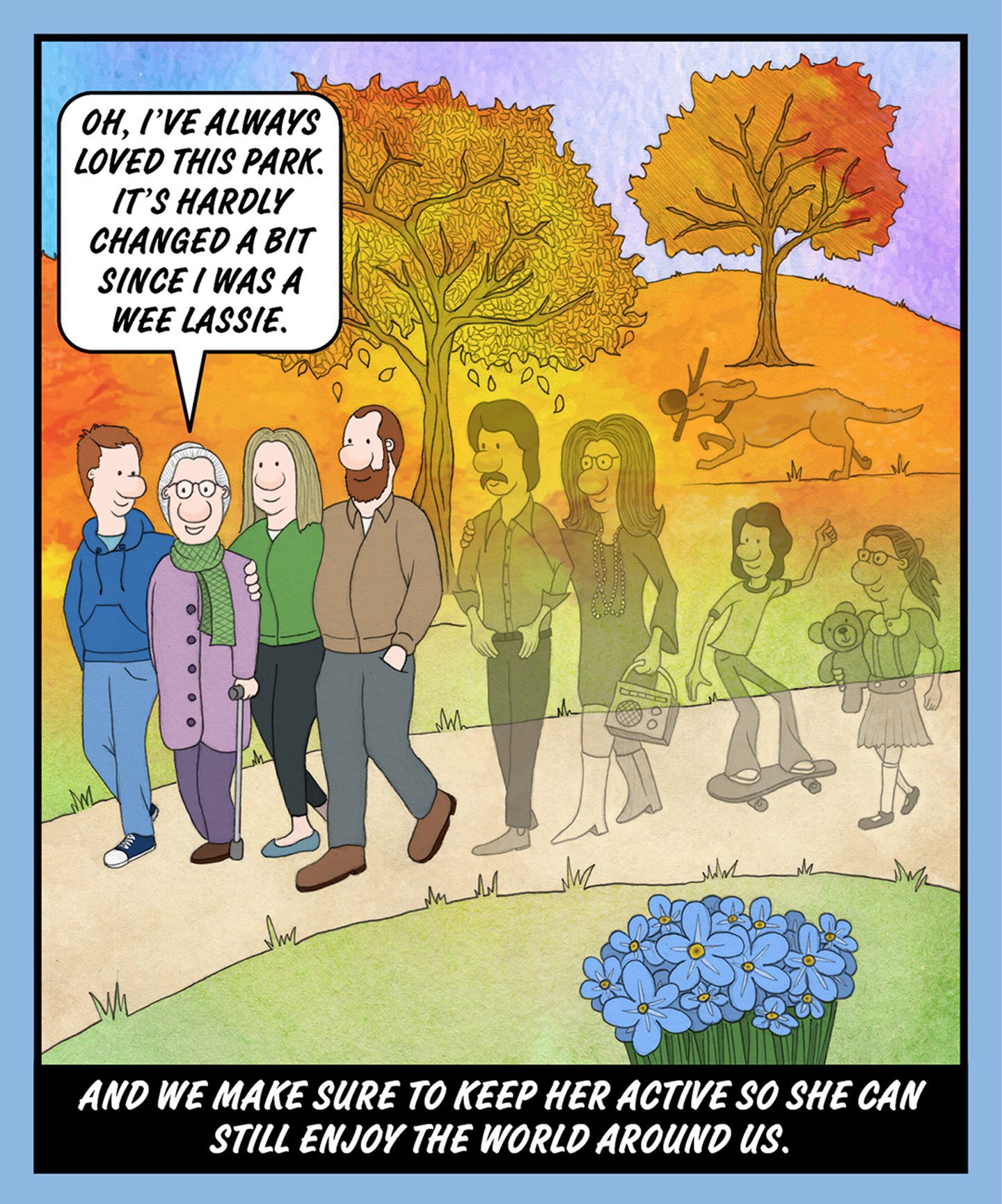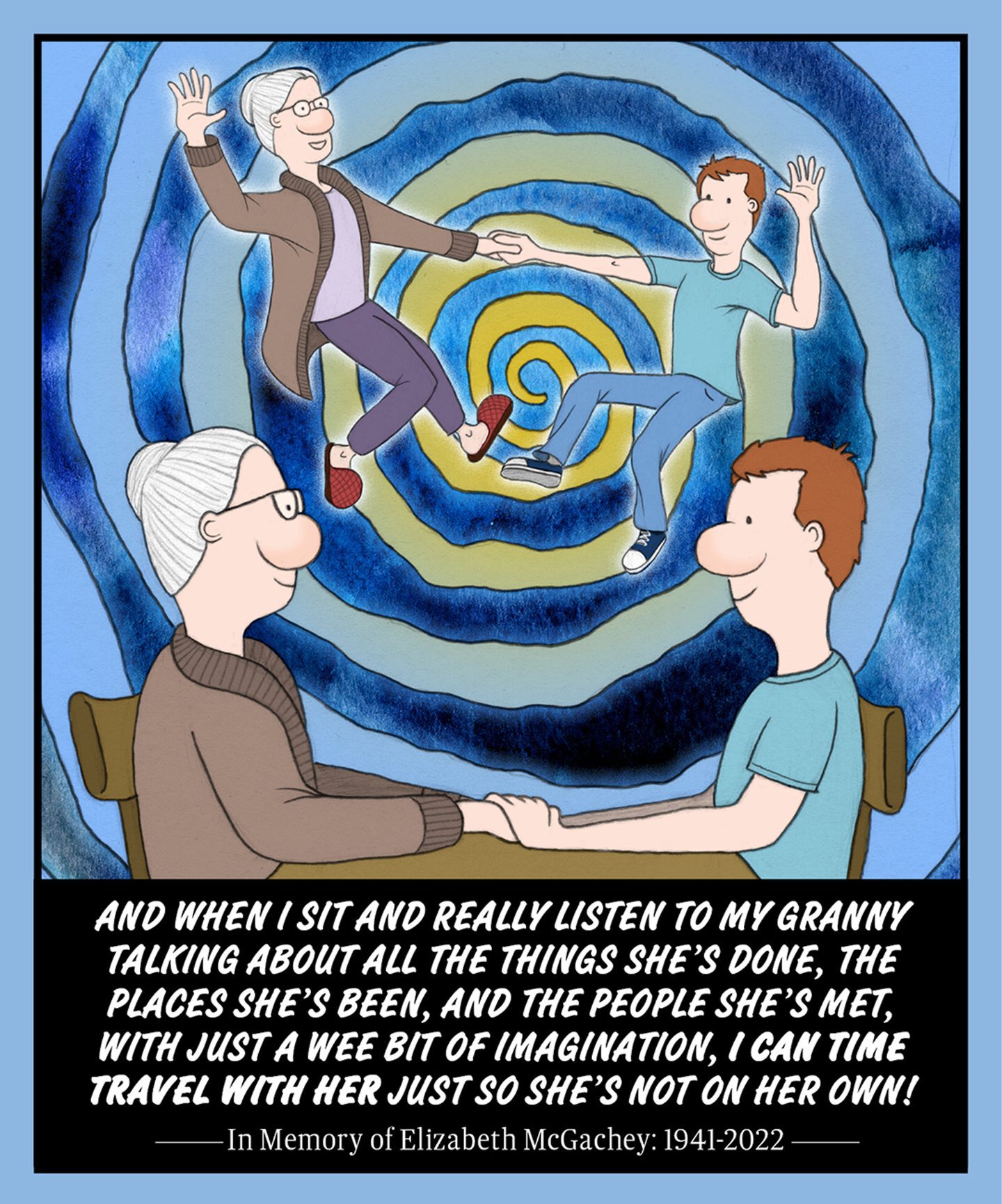 ---
Anyone affected by the issues raised in this article or in need of assistance can find help in the links below: