The Press and Journal has launched a new true crime podcast series exploring the mysterious case of Arlene Fraser – a mum of two who vanished from her north-east home 25 years ago.
With the full support of Arlene's family, the series explores what became Scotland's largest ever missing persons case that began when the 33-year-old disappeared on April 28, 1998.
Across six episodes, Vanished: The Arlene Fraser Murder details how the married Elgin woman's disappearance sparked a huge search operation, with mountain-rescue teams, search dogs, helicopters and police divers joining the hunt.
The case gripped the public in not only Scotland, but across the UK as detectives took more than 400 witness statements, held press conferences – and launched a murder inquiry.
As police gathered evidence, all roads led them to Arlene's husband Nat Fraser. But there was just one problem – he had a solid alibi.
Detectives worked for months on the case without a breakthrough.
They were baffled as to how Arlene could have disappeared into thin air, leaving all her belongings in the house, her vacuum cleaner plugged in and the washing machine on.
But fresh eyes led officers down a path that dramatically shone a light on a conspiracy to silence Arlene – and there was a major breakthrough.
Killer dramatically freed from jail
That development led to two court cases and, though justice was done, it was far from the end of the story.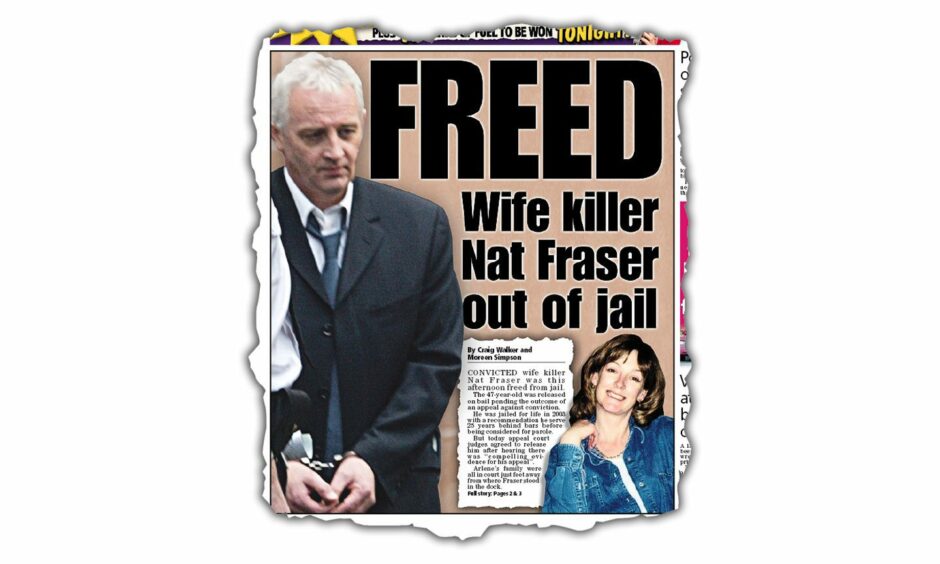 The podcast follows every twist and turn of this dramatic case and includes interviews with Arlene's closest friends – and the detective who helped bring her killer to justice.
We also explore what the current position is and hear from Arlene's sister Carol Gillies about the family's quest to find Arlene's body and change Scottish law.
This investigative podcast is the second of its kind for The Press and Journal, after the successful release of Hunting Mr X in summer 2023.
Investigative reporter Dale Haslam spent almost a year investigating this story, visiting key locations in and around Elgin.
A crucial 50-minute window
He studied records from the time and spoke with detectives, lawyers and witnesses to build up a full picture of what happened to Arlene.
Dale said: "At the very heart of this intriguing tale is – just exactly what happened during a crucial 50-minute window between when Arlene was last heard from and when her house was found empty?
"Where could she have gone? Why did the house look like she had left the house spontaneously and why did the neighbours not hear anything suspicious?
"This is a tale of abuse and jealousy – a woman's desire for independence and a man's attempt to control her by any means necessary and then cover his tracks.
Co-producer Brendan Duggan said: "If you're someone who likes to listen to true crime podcasts, this story will grip you right up until the end.
"We hope it will spark a debate on whether killers should be allowed out of jail if they know where the body is and refuse to reveal the location.
"It's is a story that we treated with the utmost sensitivity from the very start, communicating with Arlene's family every step of the way."
Where can I listen to Vanished: The Arlene Fraser Murder?
The first three episodes of the podcast are available now, with the final three episodes released weekly.
You will find Vanished and Hunting Mr X on all major podcast platforms including Spotify, Apple Podcasts, Google Podcasts and Amazon Music.
Both podcasts are also available here on The Press and Journal website.
Subscribe to the series so you never miss an episode and let us know what you think with a review.
Special thanks to our guests Michelle Scott, Marion Taylor, Alan Smith and Alex Prentice.
Thank you to Lindsey Hamilton who voiced Carol Gilles in episode 6 of the podcast.
And of course, a special thanks to the family of Arlene Fraser.
---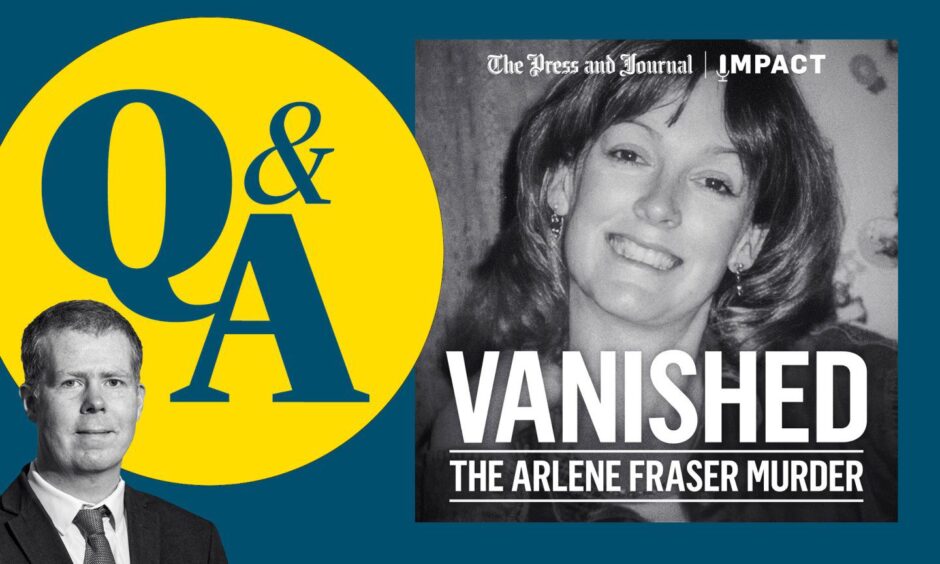 Credits
Vanished: The Arlene Fraser Murder is hosted and reported by Dale Haslam.
It was produced by Morven McIntyre and Brendan Duggan.
Assistant producer is Megan Avolio. Our head of audio video is Mark Asquith.
Cheryl Livingstone is our special projects editor. Head of content development is Richard Prest.
Additional online videos by Drew Farrell and Callum Main.
Our social media executive is Kitty Ma and our SEO editor is Jamie Cameron. Our graphics were made by Roddie Reid.