This competition is now closed.
The minibus has been won by 1st Methlick Scout Group.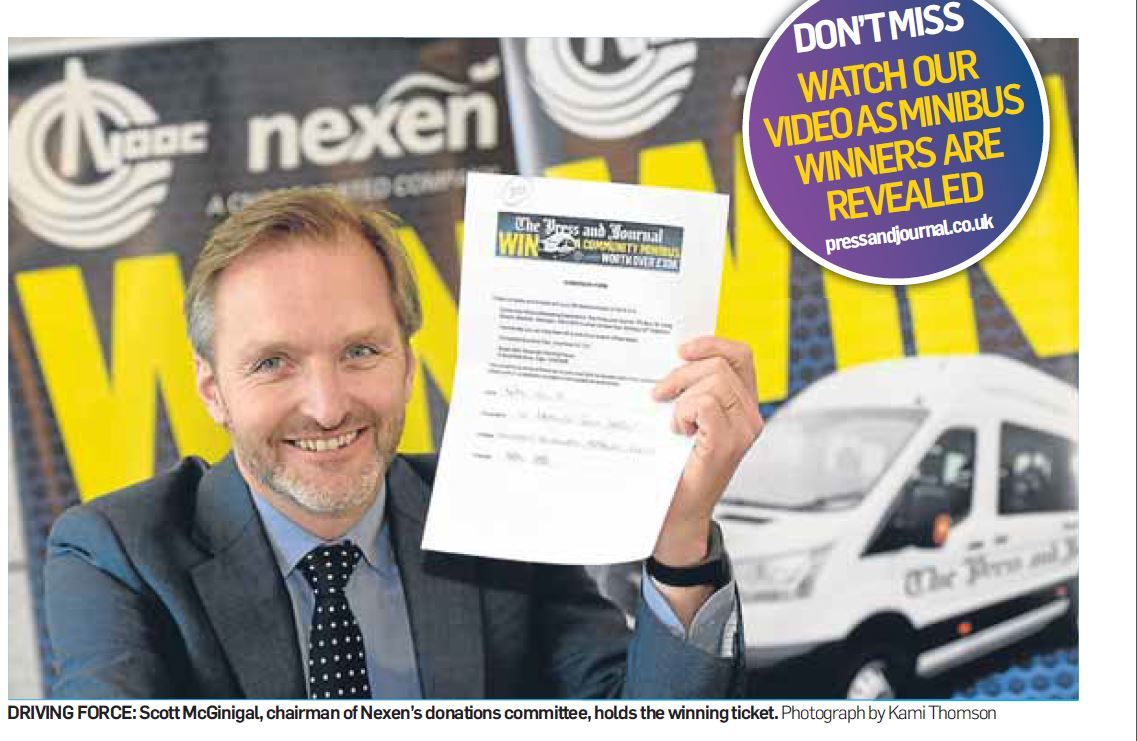 Thank you to everyone who has entered.
Look out in your P&J for the official handover in a few weeks.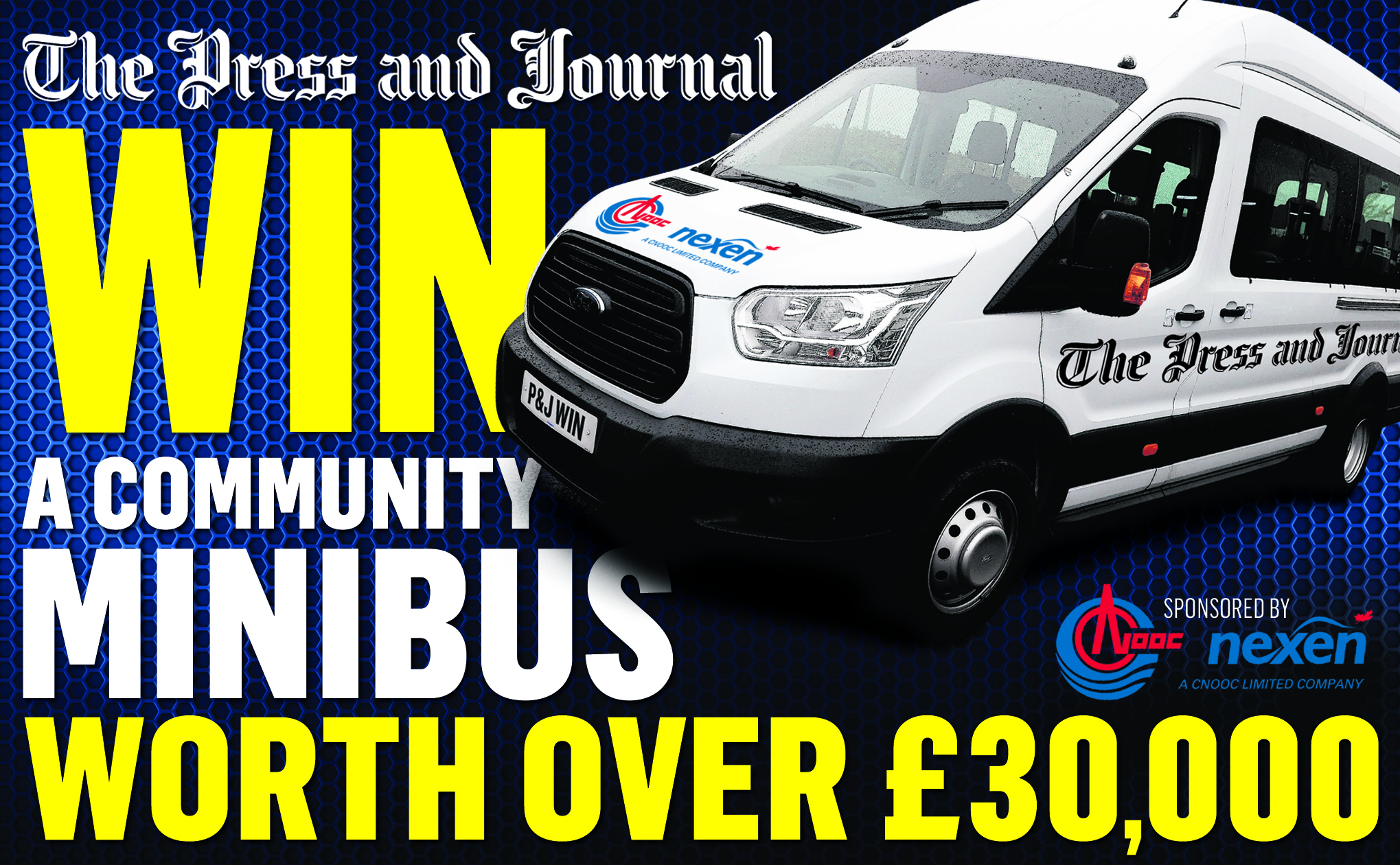 The Press and Journal is delighted to giveaway a fantastic minibus to a local community group within our circulation area. You could be a group of Brownies looking for a bus to camps, a kid's football team needing to get to a match or a walking group ready to hit the hills.
Whatever you are involved with; there can't be many groups who would turn down the opportunity to win this fantastic minibus!
And once again this fabulous competition is being sponsored by Nexen.

Nexen takes pride in building strong community partnerships where we live and work.  Our ReachOut community programme, which funds the minibus, focuses on helping to strengthen communities, not just with donations but also with the giving of our time through volunteering.  We are absolutely delighted to support this initiative.
THE PRIZE    
The prize bus is a brand new white 17-seater from AM Phillip, Scotland. 

This new style Ford Transit has plenty luggage space, with increased leg room and height making it perfect for long journeys as well as short.
HOW CAN I ENTER
All you have to do is register your group from Monday, 6th November or complete a registration form in the Press and Journal.  Once you have registered you can then access support materials on our website which will provide you with everything you need to encourage your community to help collect tokens.
You will need just 50 tokens  to enter.  However to increase your chances of winning, you can send in multiple entry forms just as long as you have 50 tokens attached with each entry. 
HOW DO I COLLECT TOKENS
Tokens will be printed in paper from Monday, 20th November until Saturday 3rd February.
REGISTRATION
Please fill in the details below and download your welcome pack at the end of the form to register.