A long-finned pilot whale suffering from a "chronic level of stress" has died after stranding on the Isle of Mull.

A rare sight of dozens of pilot whales swimming with more than 10 Risso's dolphins was spotted in a Caithness bay this week.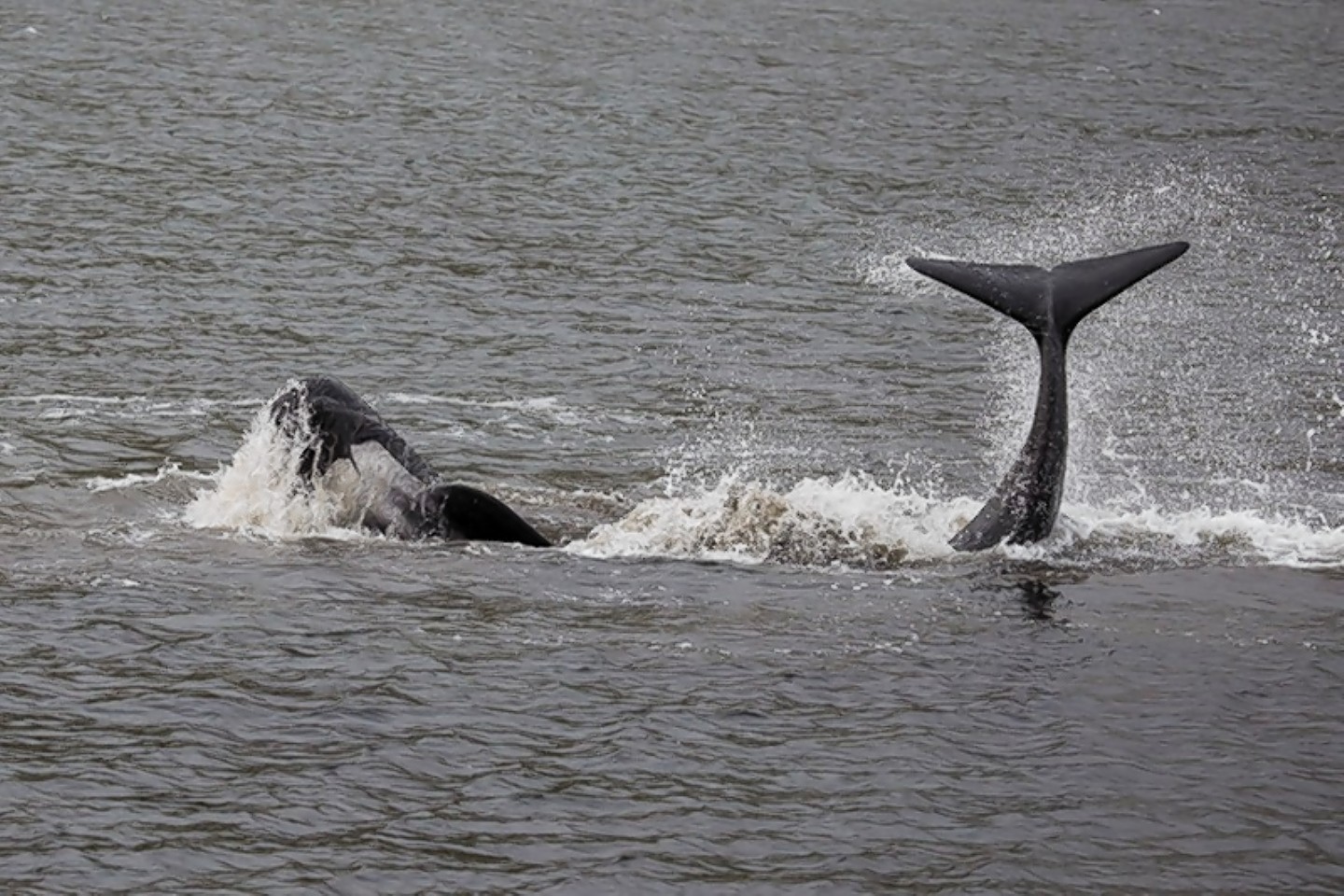 Wildlife volunteers are keeping a close eye on a 20ft pilot whale that is in distress in a shallow voe in Shetland.