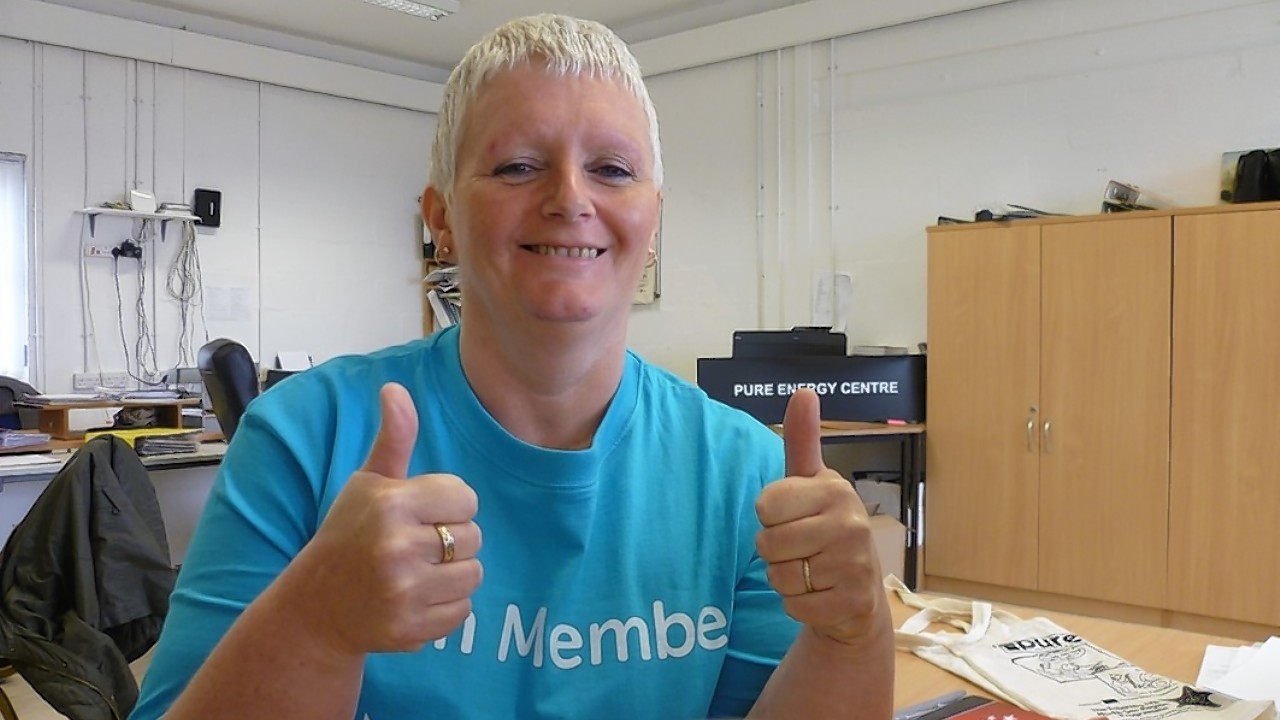 Shetland businesswoman Elizabeth Johnson said she thought it was a joke when she discovered she was being made an MBE for services to renewable energy and charity fundraising.
She was in Greece on business when the special letter arrived at her Unst home and the job of opening it fell to her husband Ivor.
The 51-year-old who is the business development manager for the Pure Energy Centre in Shetland said she could not believe she was being honoured.
Mrs Johnson, who has four grown-up children, said: "I am just an ordinary person from the islands, doing my job. I did not expect this."
The Pure Energy Centre aims to help communities develop their own renewable energy projects.
It was set up in 2006 to develop an innovative hydrogen pilot project and now works with a range of renewables.
The centre has carried out work across the globe, including Europe, Africa and South America.
Mrs Johnson, who is on the board of the Scottish Hydrogen and Fuel Cell Association, also organises the Cancer Research Relay for Life.
The event, which takes place at Clickimin in Lerwick every two years, has raised hundreds of thousands of pounds for the charity.
Mrs Johnson said it was one of the most successful relays in the UK, taking in £306,560 in 2014 alone.
"From a population of approximately 22,000 that is not bad going for one event," she said.
"More and more teams take part every year. We are very fortunate that Shetland is a giving community."