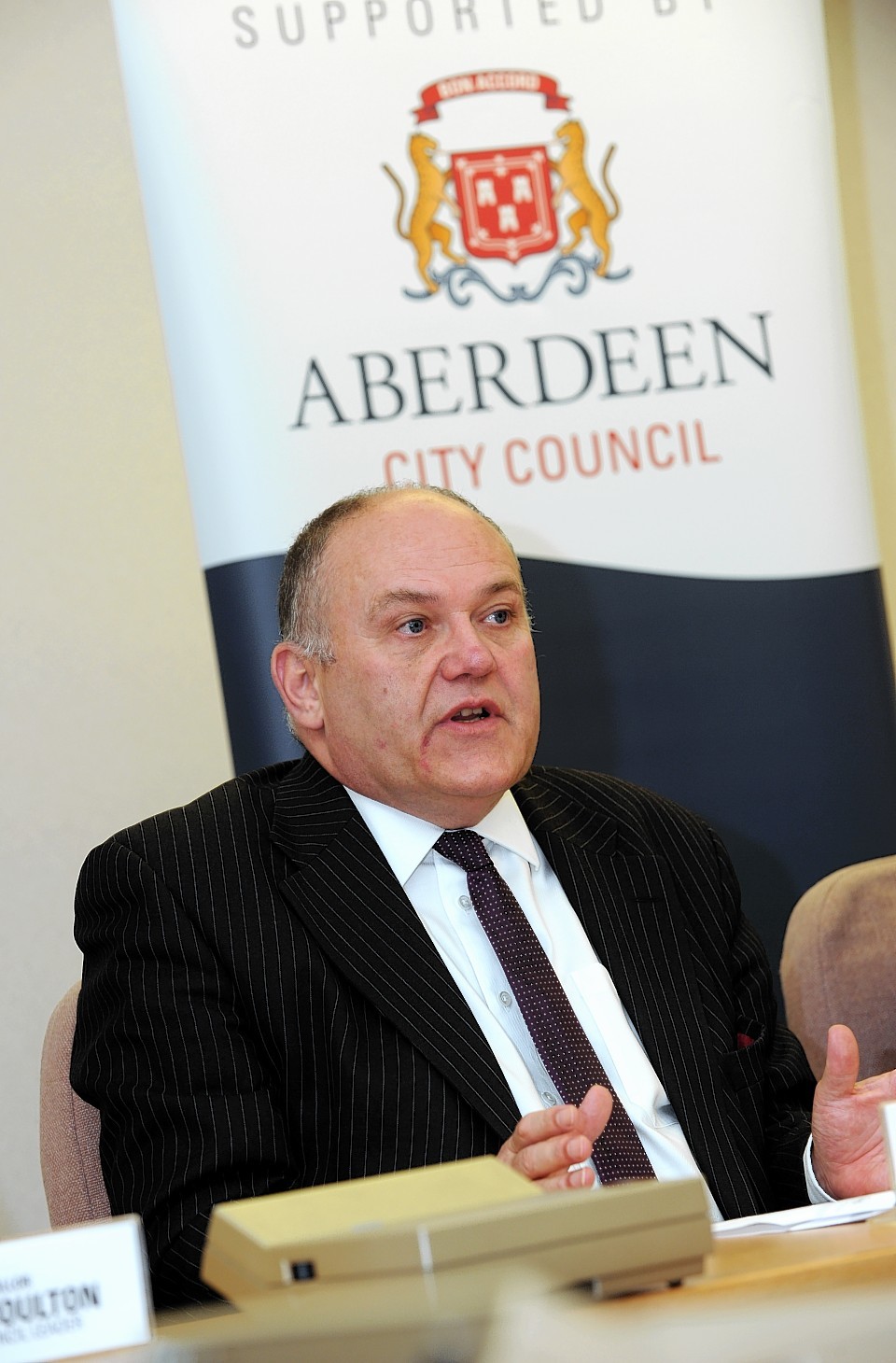 Opposition members said last night that council leader Barney Crockett was "stabbed in the back" by his Labour colleagues.
Nationalist group chief Callum McCaig also said finance convener Willie Young should be stripped of his senior role.
Liberal Democrat group leader Ian Yuill claimed that Mr Young was "clearly still pulling the strings" within the Labour-Conservative-Independent coalition.
The decision by the Labour group to replace Mr Crockett with education convener Jenny Laing followed months of battles with the Scottish Government which came to a head with a climbdown on a proposal to ban cabinet ministers from the city in March.
Chief executive Valerie Watts also quit her post later that month amid claims that the "dysfunctional" behaviour of the Labour-led administration had prompted her decision.
Mr McCaig acknowledged there were a "number of reasons" why local party members would be disgruntled, given the recent bad publicity.
But he said that Mr Crockett has fallen victim to the political ambitions of others.
He said: "It is quite clear that Barney Crockett has been stabbed in the back by Willie Young and Jenny Laing.
"It has all the hallmarks of what councillors Young and Crockett did themselves to (former leader) Len Ironside a few years ago.
"If I were Jenny Laing, come two-three years down the line, I would be watching what Willie Young is doing very carefully indeed.
"What I don't understand is why Willie Young is still in office given the vast majority of what goes on in that council has his fingerprints all over it.
"He describes himself as Teflon, and he certainly seems to have that aspect about him."
Lib Dem group leader Mr Yuill said: "As far as I recall, the ban on Scottish ministers came from Willie Young, and he is still firmly ensconced in position. He remains the power behind the throne.
"Nothing is going to change as long as Willie Young is still pulling the strings, whether it is Barney Crockett or Jenny Laing in charge."
Conservative group leader Fraser Forsyth would not be drawn on the reasons for Mr Crockett's departure.
He said: "It is an internal Labour group matter. But I would welcome the opportunity to both publicly thank Barney for the work he has done and to welcome Jenny Laing with whom I share a ward and have an excellent working relationship into her new role."