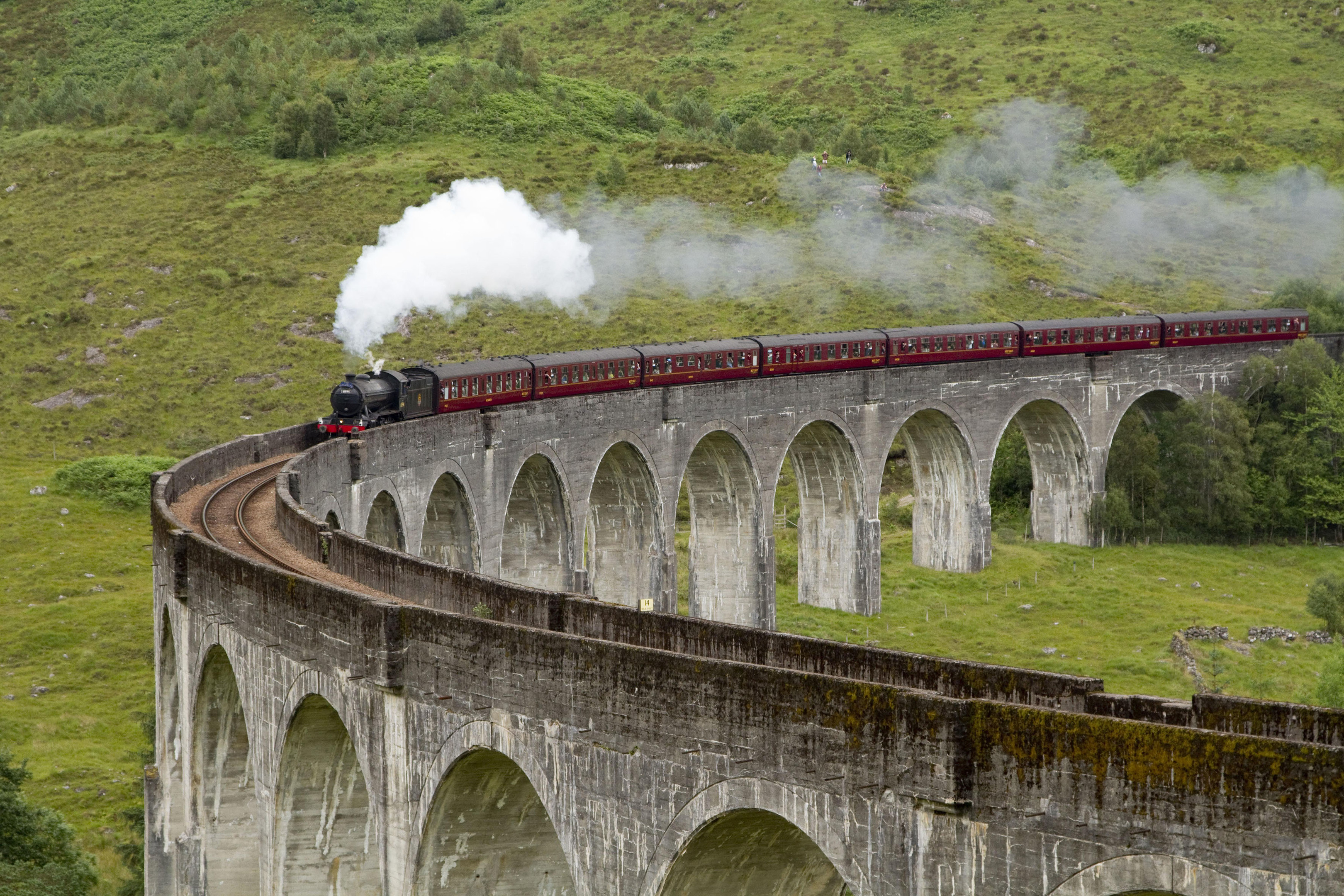 The Highland steam train service, made famous by the Harry Potter films, will be back on the rails on Monday to the delight of tourists and local businesses.
There had been fears that the Jacobite steam train – which appeared as the Hogwarts Express in the Potter movies – would be unable to run this year.
The journey covers an 84-mile scenic route between Fort William and Mallaig and many of the businesses in the former fishing village rely heavily on its passengers for a generous slice of their annual income.
They were very concerned when railways regulator the Office of Rail and Road (ORR) imposed a prohibition notice on operating company West Coast Railway.
The notice, which was served in February, related to concerns about WCR's management of safety, following a number of incidents during the past year.
This included a near-miss involving a WCR steam locomotive and an express train in Wiltshire.
But it was lifted the following month after the regulators were satisfied the company had taken "all the necessary steps to address issues of concern on safety".
A spokesman for the operating company said: "WCR has not had a smooth run leading up to this year's trip, following the rail suspension issued on February 17."
He confirmed that the suspension was lifted on March 23, leaving the coast clear for its 22nd season of running the Jacobite service.
And he added: "We are very pleased to be able to run the service again this year as we know how important it is to the local economy.
"WCR also realises the suspension caused uncertainty for passengers, but did everything possible to keep people fully informed, and, because of this, the company has frozen prices for the second year running with a standard return at £34."
In 2015, the Jacobite carried 70,000 passengers and the spokesman said advance bookings so far this year were 20 per cent up on the same time last year.